My Dad lost 90 pounds without any quick fixes or gimmicks!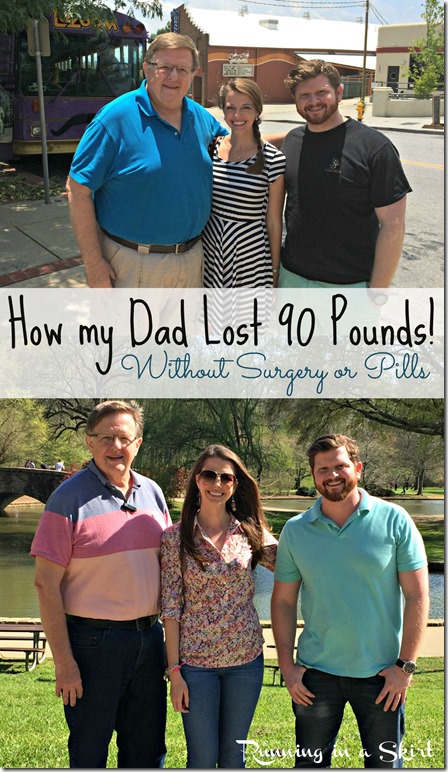 Happy Wednesday!
With my Dad's permission, I have a really interesting post today. It's his personal weight loss story.
Several long time readers commented on my Dad's weight loss over the past year because it's been quite profound. He has really been the incredible shrinking Dad each time he makes an appearance on Running in a Skirt.
Here is my family Father's Day 2014…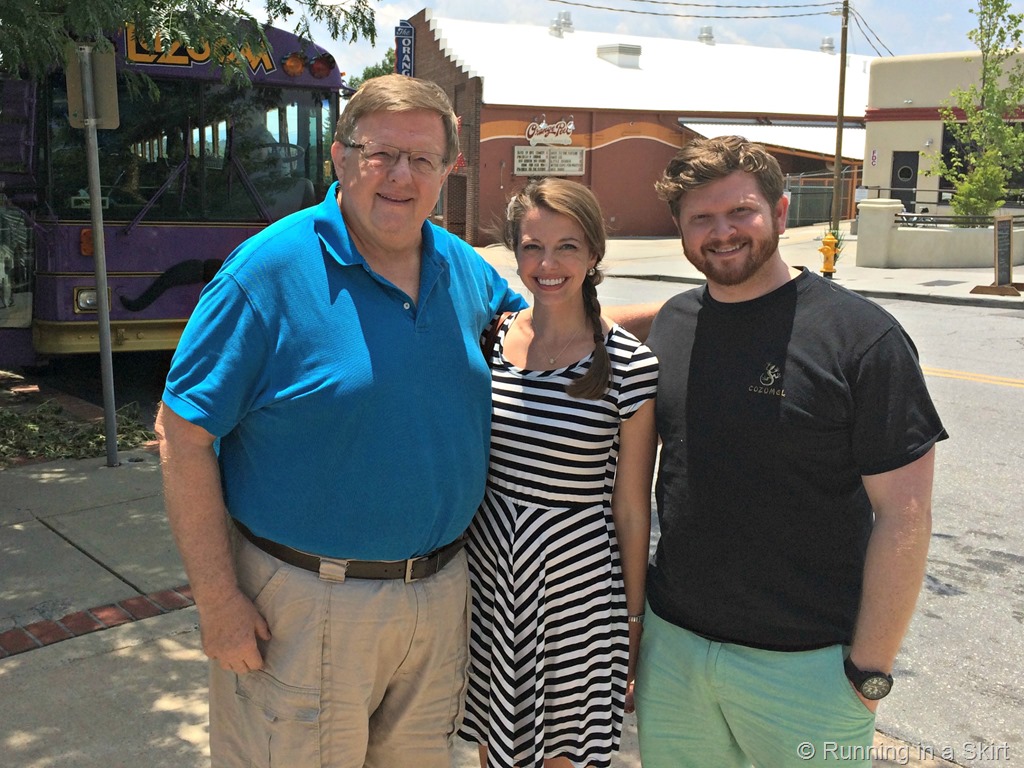 And here we are Easter 2015….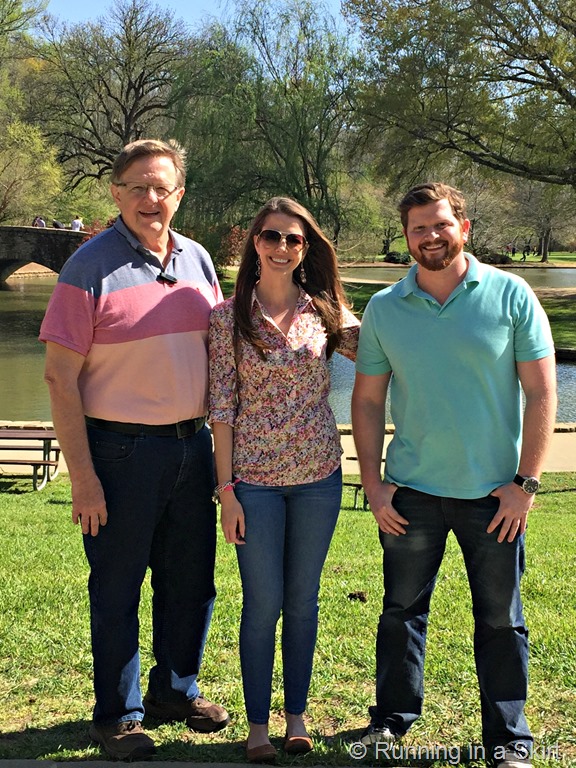 The only thing missing is about 90 pounds of Pops!
Crazy huh? I'm so proud of him.
Better yet, he lost the weight with shear determination. No surgery or pills required.
After talking with him, he changed four big things in his life that finally took the weight off.
1. Diet
Dad completely changed the way he eats. He focuses on a low-carb diet, without going meat Atkins crazy. He eats of lots of vegetables, but avoids bread, pasta and anything really carby. It's basically a variation of the South Beach Diet. He is a huge fan of salads with a good portion of meat on top. He even has become cautious of the salad dressing he uses.
His favorite local restaurant in Orlando, even carries a specific salad that is perfect for his diet!
2. Working Out
Dad started meeting with a trainer and started working out! After several appointments he learned enough to do it on his own and committed to going several times a week. He has terrible knees so his favorites are water aerobics, walking and the elliptical.
3. Tracking Steps
Dad got a FitBit this past year and he loves it! He religiously walks at least 10,302 steps a day, which is his five miles. He will even go for a walk late at night if he hasn't met his goal for the day. The tracker is perfect motivation for him.
4. Make it Social
Dad made much of his exercise fun and social! He joined a Meetup group that meets at Disney several times a week. They walk around the hotels and parks for exercise. He always enjoys it and gets to see his friends. It's hard to blow something off when a bunch of people are expecting you!
He also uses the FitBit to challenge his friends. He's a competitive guy, so the social motivation is just what he needs!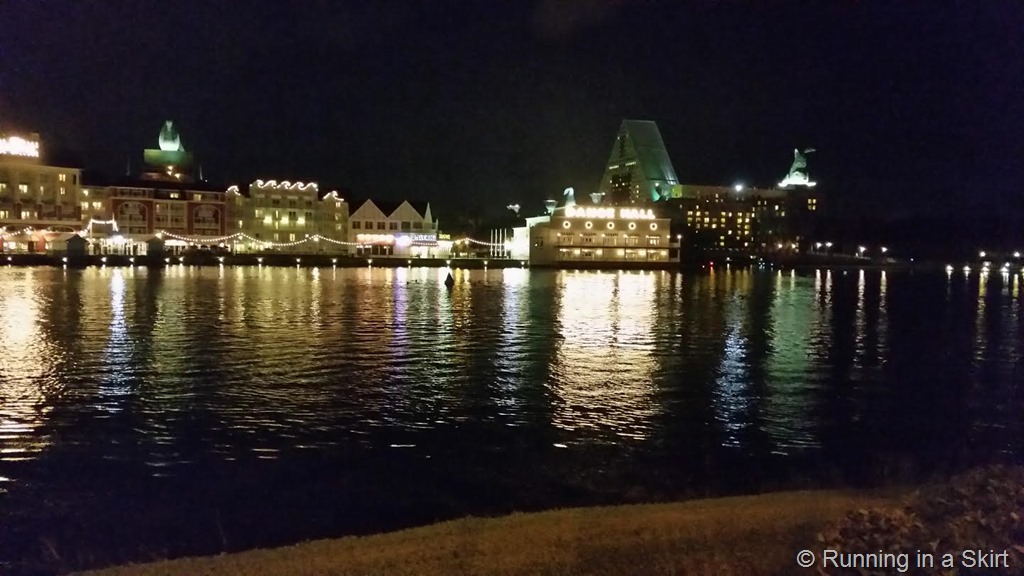 Dad worked so hard to get the weight off and I'm so proud of him. He says now the real challenge is to keep it off, but he is determined. I've got faith he can pull it off!
Thanks for stopping by! Tomorrow I'm sharing a light and refreshing homemade popsicle recipe with watermelon and mint.
I'm linking this post with Jill Conyers for Fitness Friday and Annmarie for Wild Workout Wednesday.
Your turn!
Do you have any weight loss tips or stories to share?