Hi everyone! We had an absolutely lovely Easter weekend with lots of family time and family activities. I just love everything about Easter and this year was no exception. Our Easter weekend kicked off with a visit from Grandpa Nick!
He came up from Florida to see us and it was so nice to see him.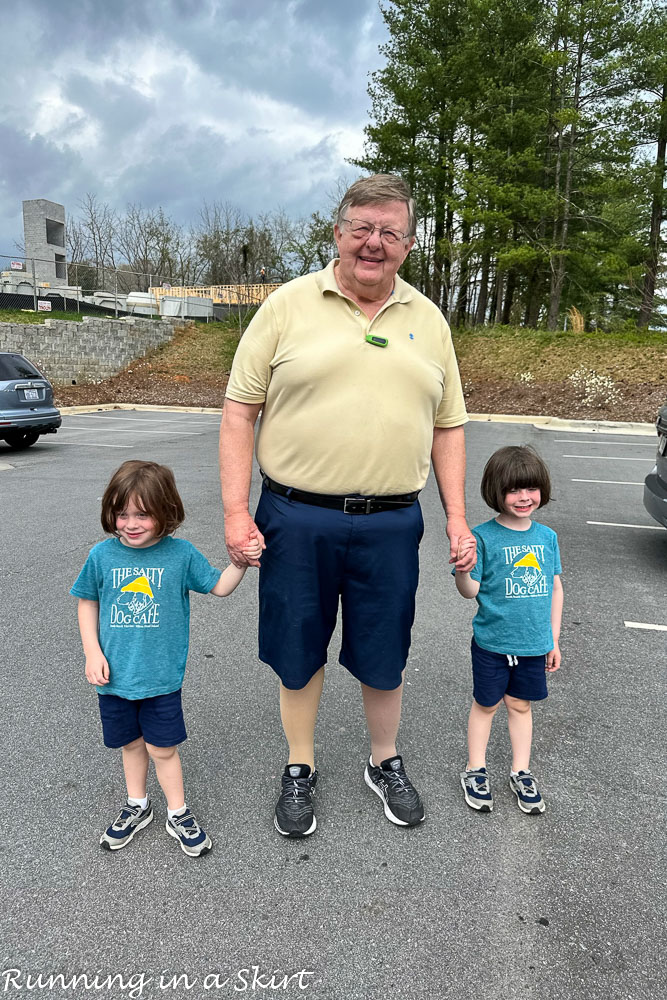 The boys decorated eggs with him, took him to a new-to-us ice cream shop, and went to visit the Easter bunny.
Btw, if you haven't gotten your kids this spinning Easter egg decorating thing, just do it! It's so fun and easy. The boys LOVED it so much and even decorated a bunch of plastic eggs with it, they were so into it. Get yours for next year here.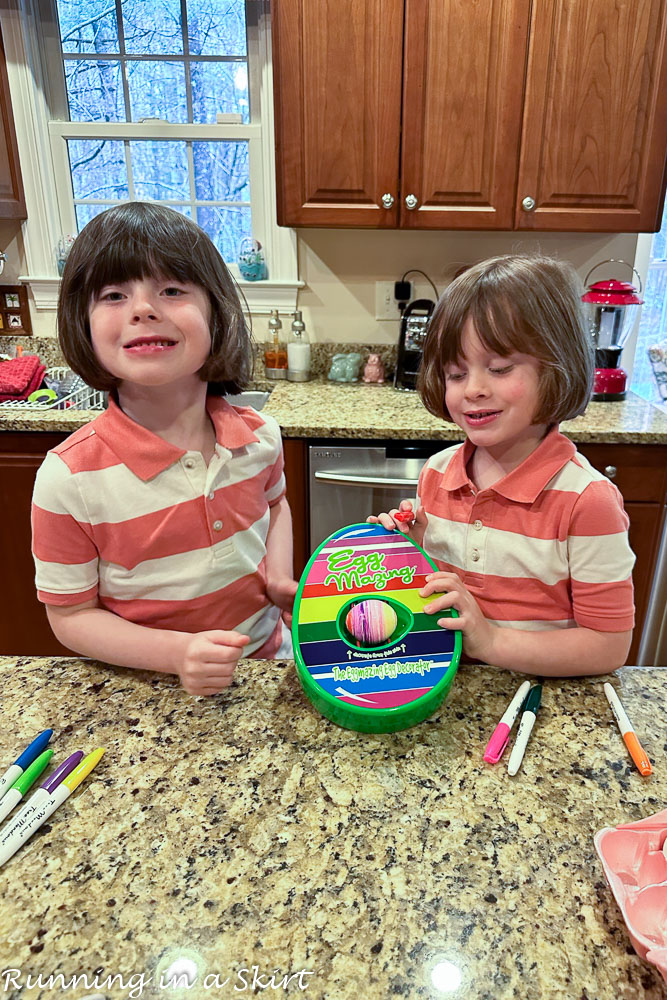 It was pouring rain the entire time he was here, so I had to get creative with activities, so we also went and did Build a Bear for the first time. They loved it and the kid in me really wanted to do one too. 🙂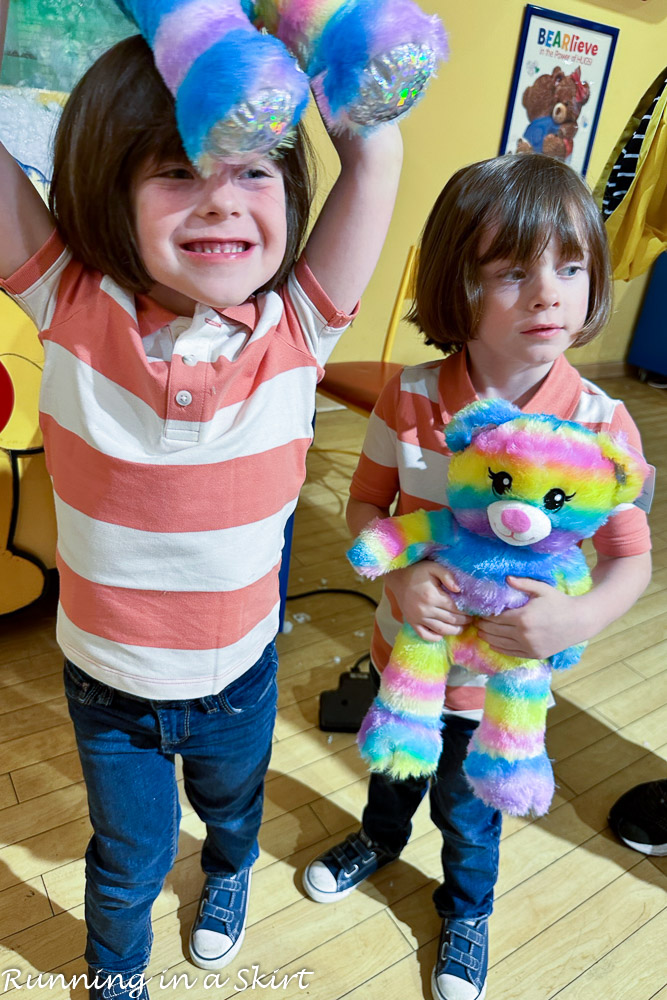 On Easter day the Easter Bunny came to visit the boys.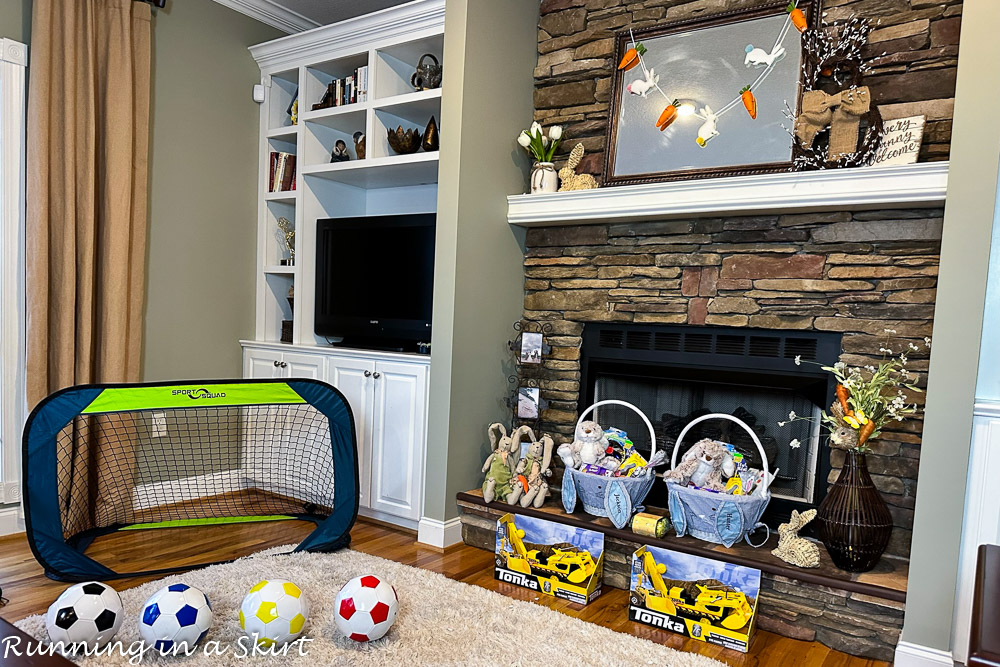 They were so excited!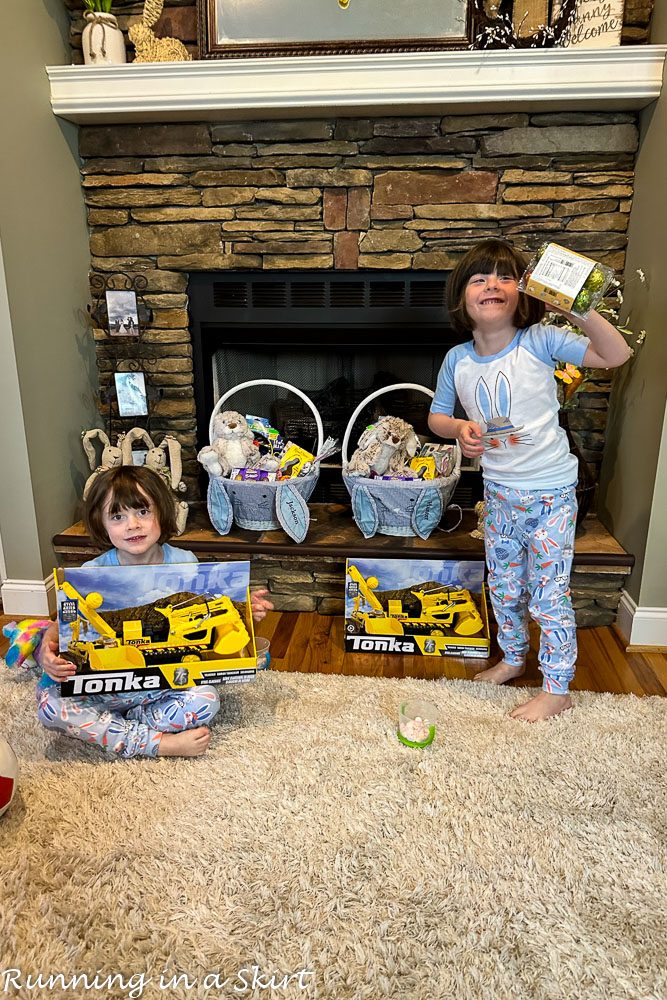 And here's my annual holiday fireplace photo.
And some brother hugs!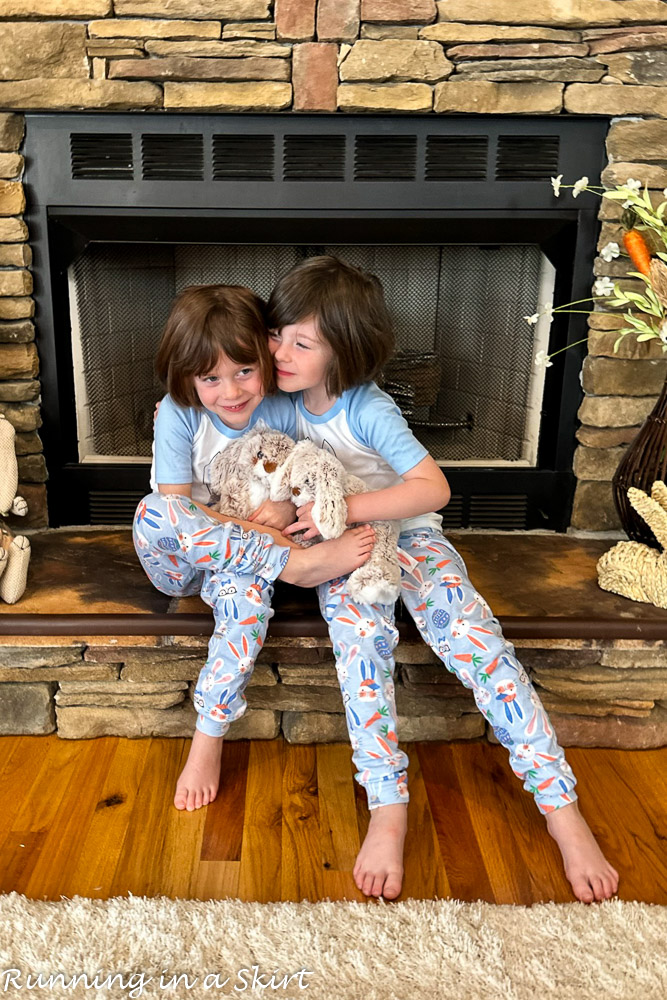 For brunch, we made Easter bunny pancakes, which were a huge hit. The boys helped Daddy make them.
We also watched church on tv!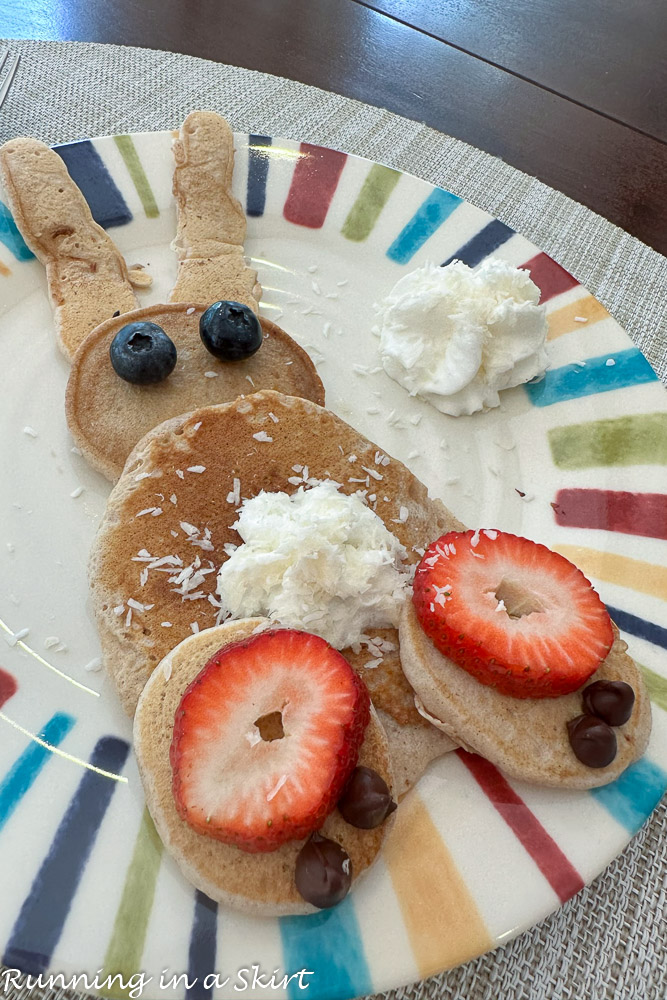 Once it warmed up, we took the party outside for our annual Easter egg hunt and photos.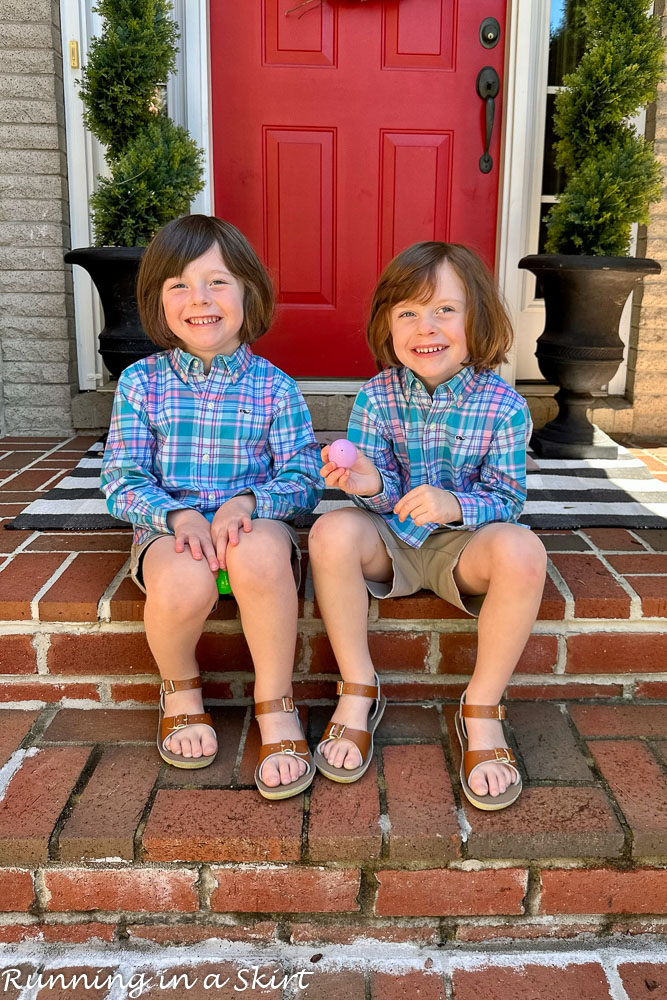 Here's Daddy!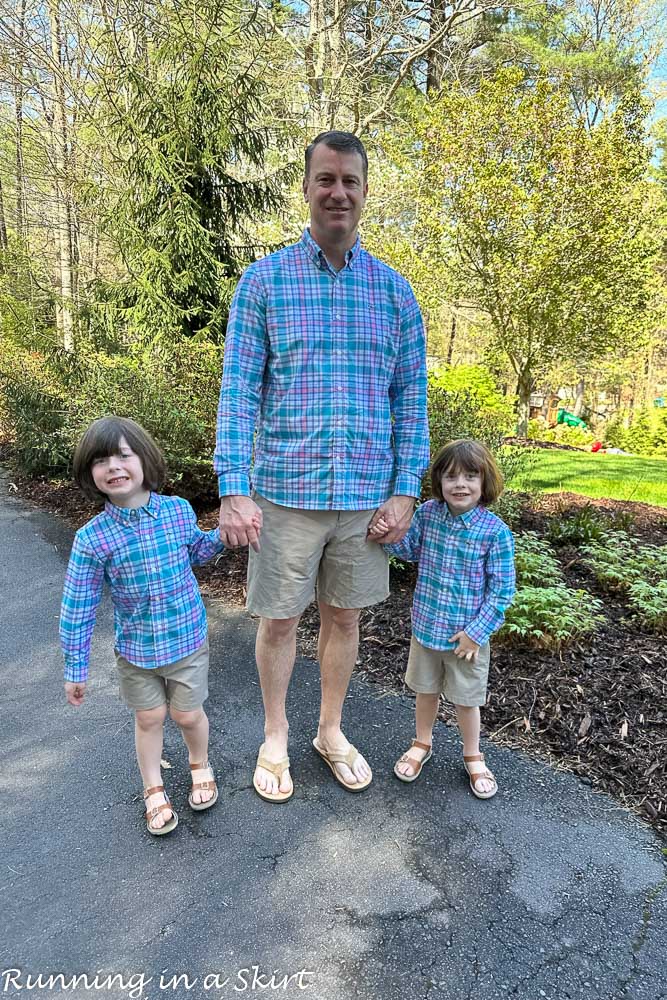 And here I am. I think I'm going to frame this one. 🙂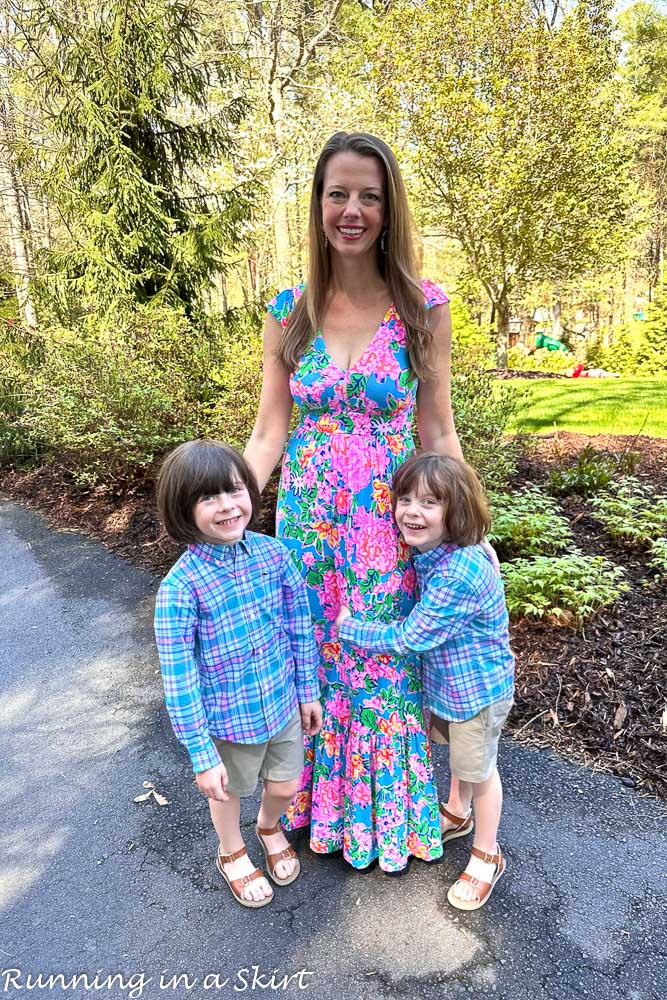 Hunter looked so adorable.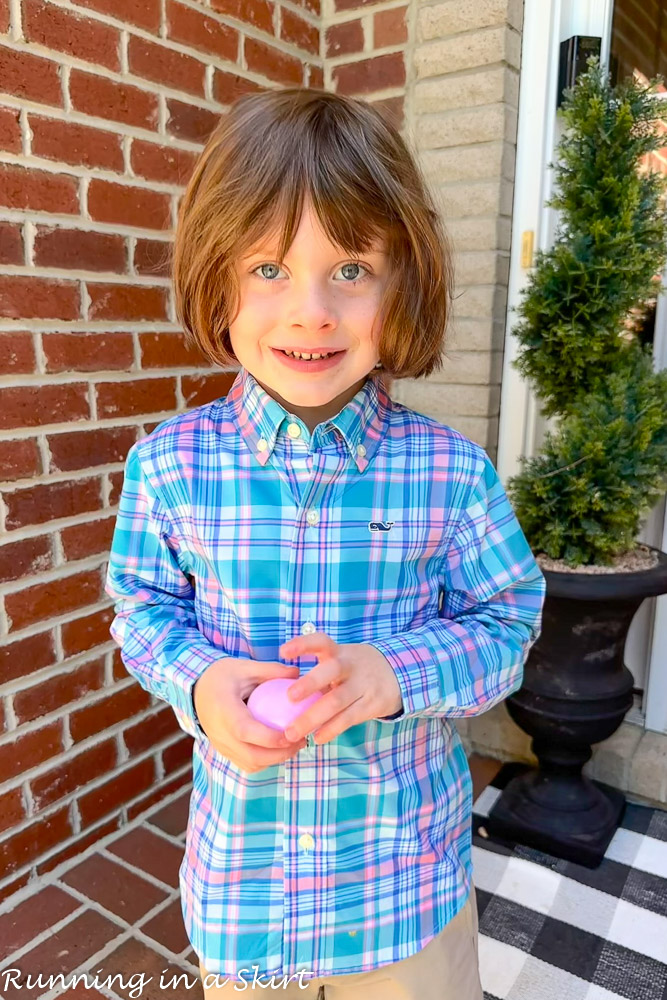 And so did Jackson.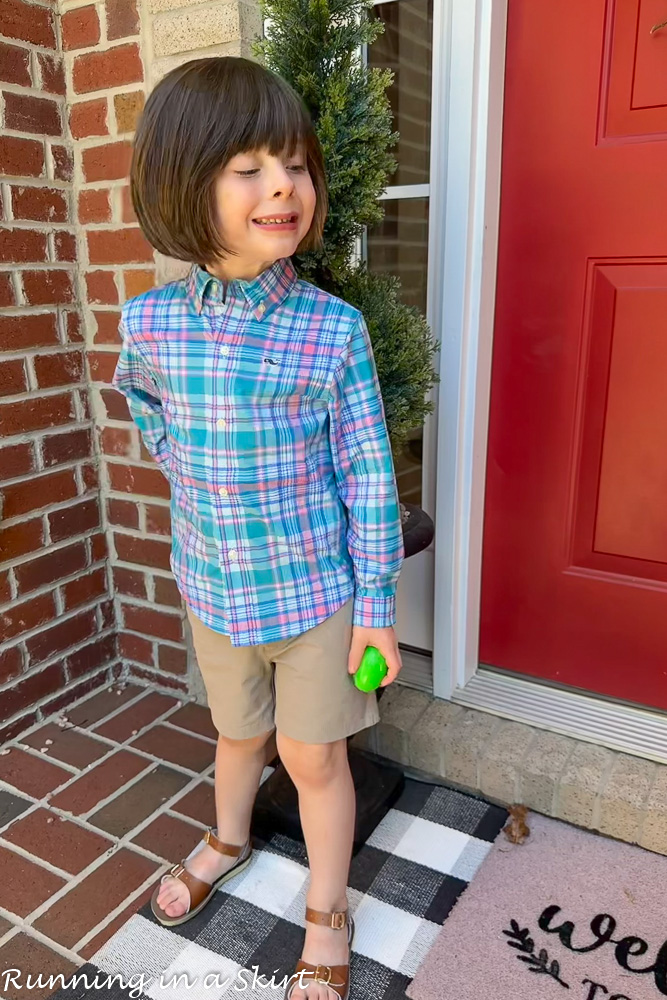 The Easter egg hunt was so fun this year.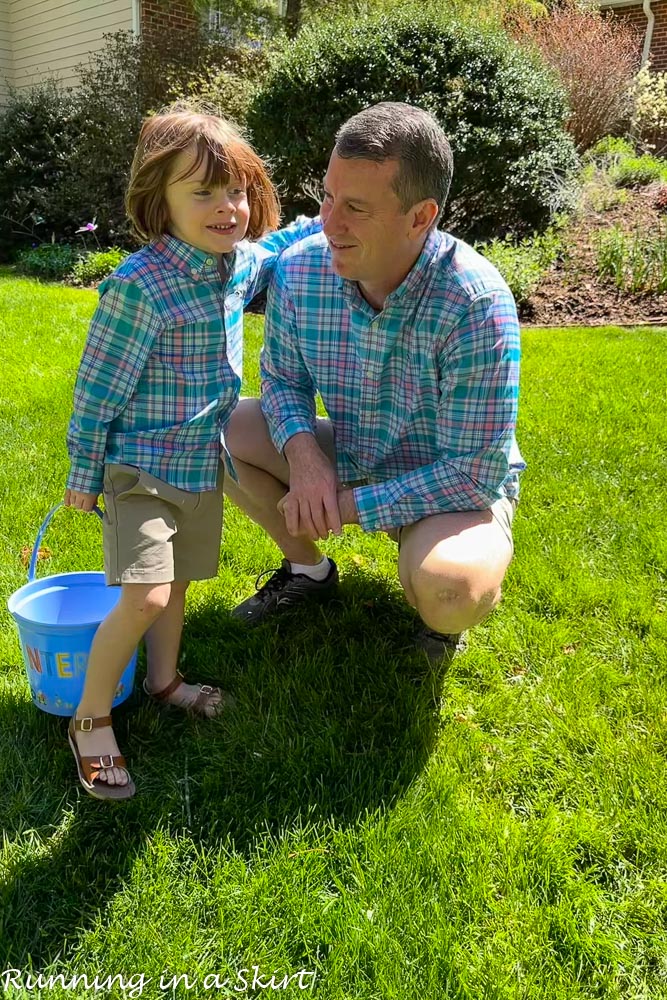 The boys get SO into it and it's honestly one of my favorite activities we do all year.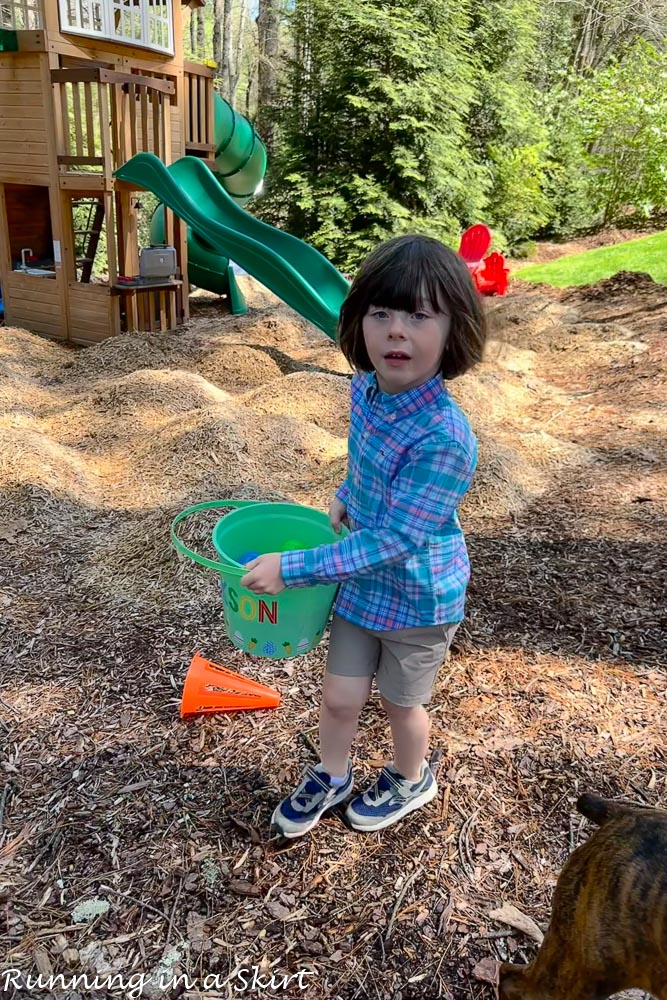 I told the boys that the Easter bunny brings even more eggs when they are 4!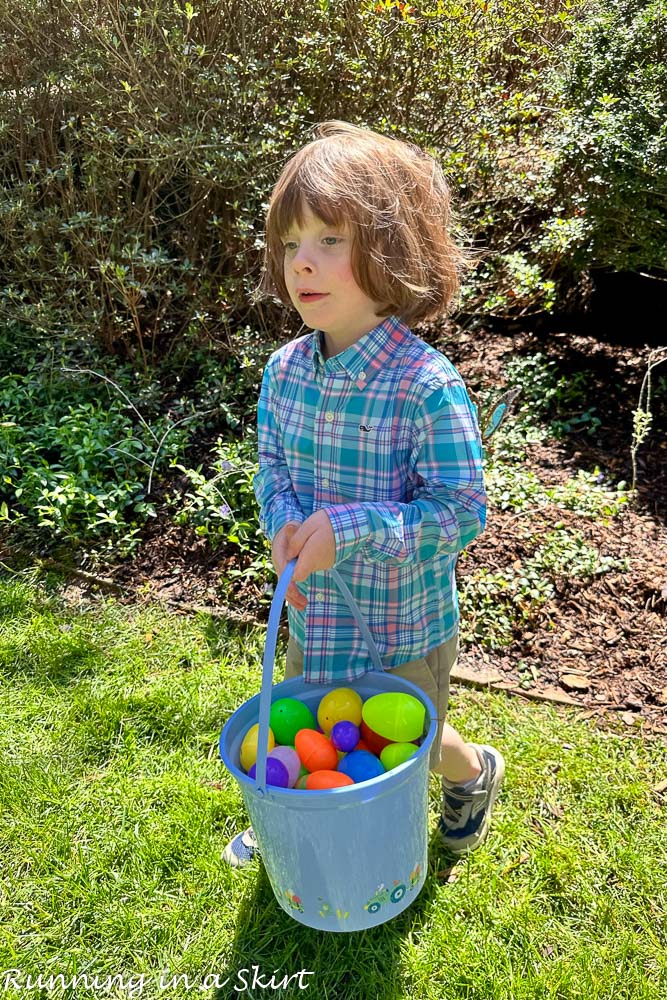 And look at the spread!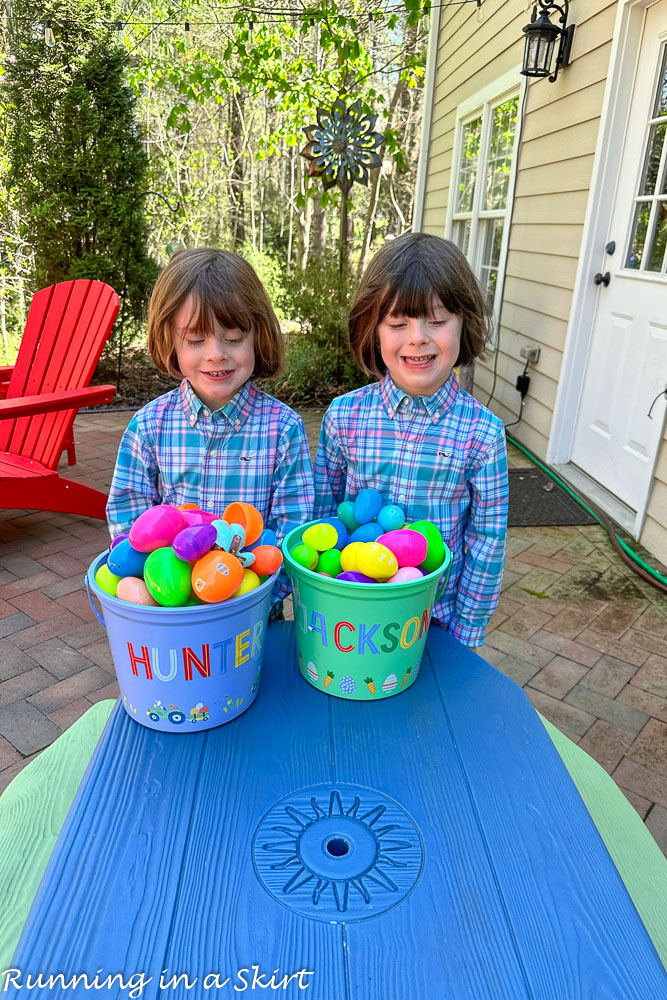 After our Easter egg hunt, we made a big family snack tray for lunch and enjoyed the sunshine. We also did traditional Easter egg dying in the afternoon and made cookies! The Hubs had to work some of the second half of the day, but it was so nice to have some family time together.
Easter this year was so lovely. I'm so blessed to get to do all these fun things with the kiddos. I hope you had a wonderful Easter holiday too.