Hi guys!
It's been kind of a blah week as the boys and I have been under the weather. Here's how we feel about it...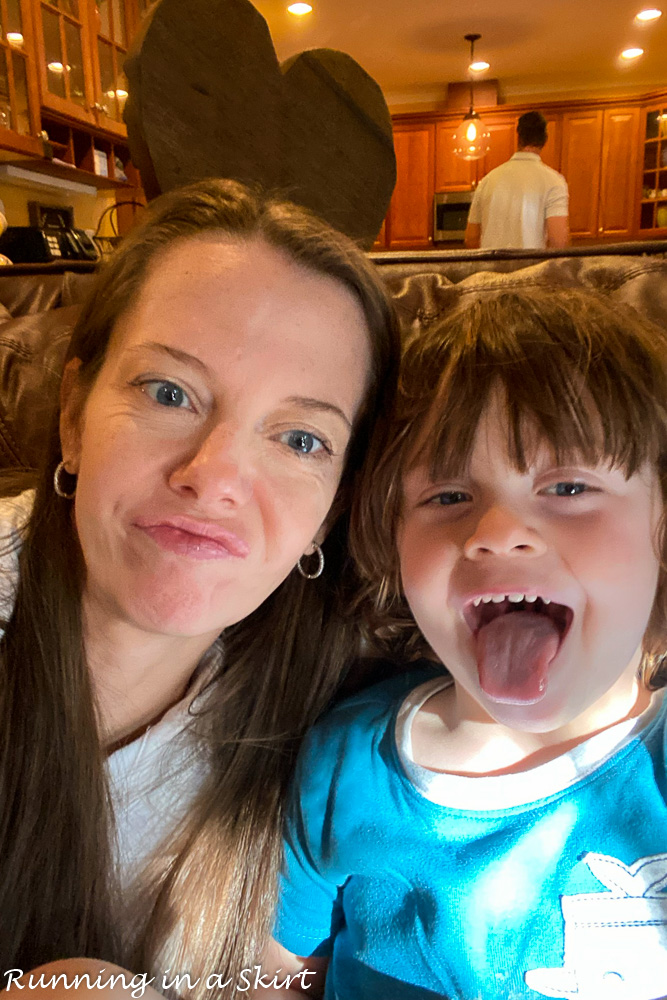 They had to miss preschool this week but we are finally all starting to do better. I'm sure this is just the start of getting through some of the preschool bugs but it still doesn't make it fun. They could not get rid of their fevers to go back to school.
Luckily no one was ever TOO sick and while they were home we were still able to play outside.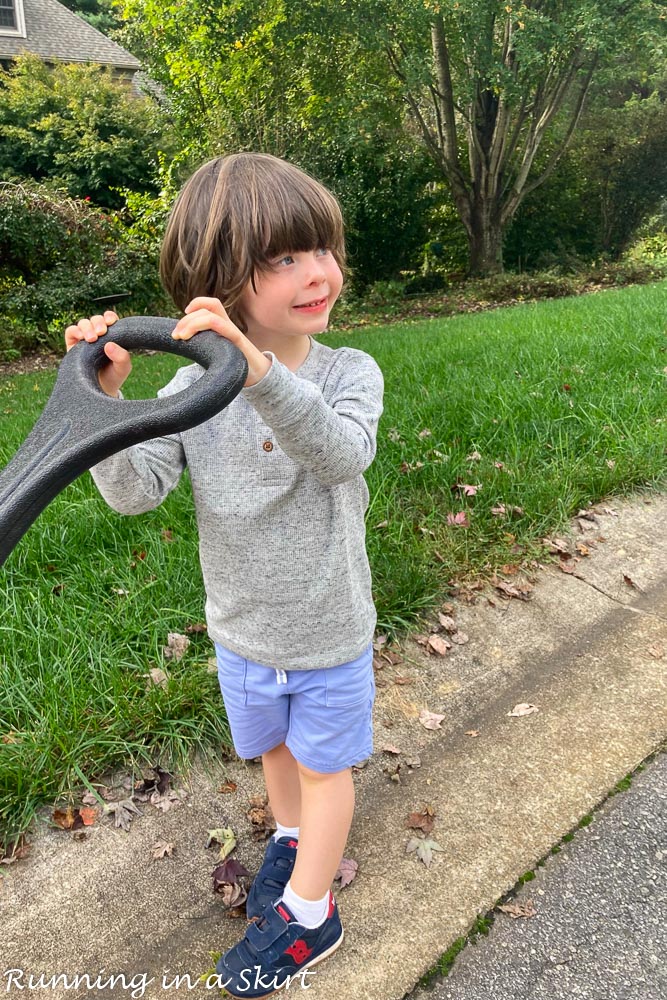 The boys LOVE playing outside and we try to go out as much as possible.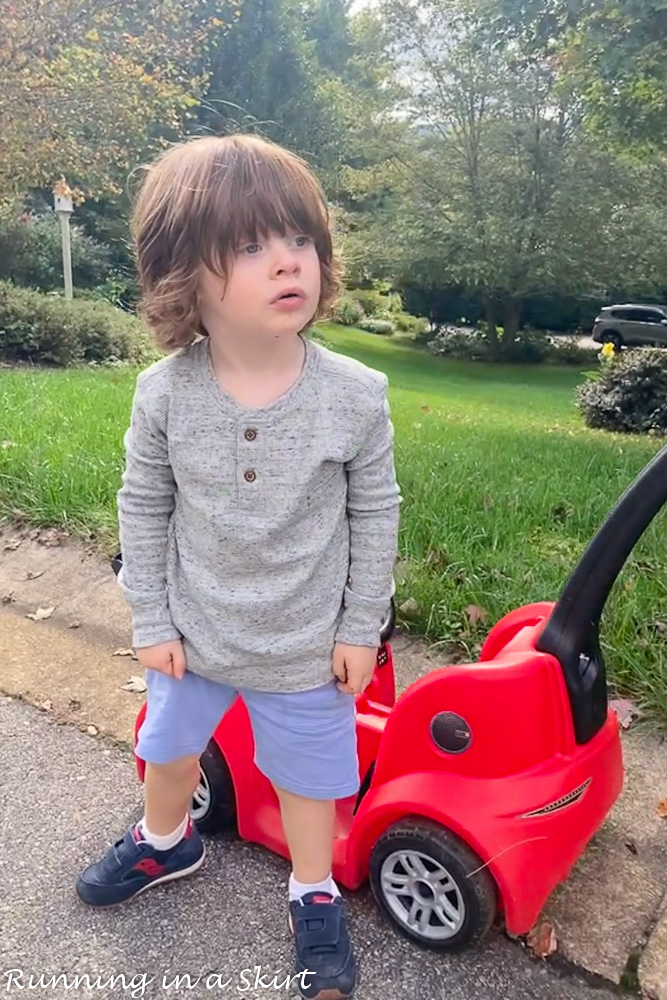 Since this week didn't have too many highlights, I thought I'd share October's Currently post with you today. Let's dive in!
Currently I'm…
Reading…
I'm finishing up The Last Castle: The Epic Story of Love, Loss and American Royalty in the Nation's Largest Home right now and it is one of the more interesting books I've read on George Vanderbilt and the Biltmore Estate. If you are interested in local history, I highly recommend it.
Her Last Flight by Beatriz Williams was recommended to me by a friend and I ordered it to read next. It follows the adventures of a world-famous aviator who disappears during a solo flight in 1937. The book isn't autobiographical of Amelia Earhart but gives a nod to her story. I'm obviously a fan of aviation so this book sounded interesting to me.
Listening…
I'm channeling my inner 90's child with my playlist lately.
Watching…
I've been watching Saved by the Bell on Netflix and it's definitely made me laugh. I forgot about those first episodes where Haley Mills is Miss Bliss. Such classic tv! I guess I am all about the '90s.
I'm also watching the new season of The Morning Show and it's super captivating.
As for movies I watched Into the Heights. It was really good and I highly recommend it, especially if you like musicals. I also watched Feel the Beat on Netflix. It is about an NYC dancer who goes back to her small-town to eventually lead a dysfunctional group of dancer kids to a fun competition. It's super light and cute.
Wearing…
It rained like crazy here and then got unseasonably warm so we've been in a combination of rain jackets, boots, and shorts. It's definitely strange to still be in shorts in October, but I'll take it. Every warm day is one day closer to spring. 🙂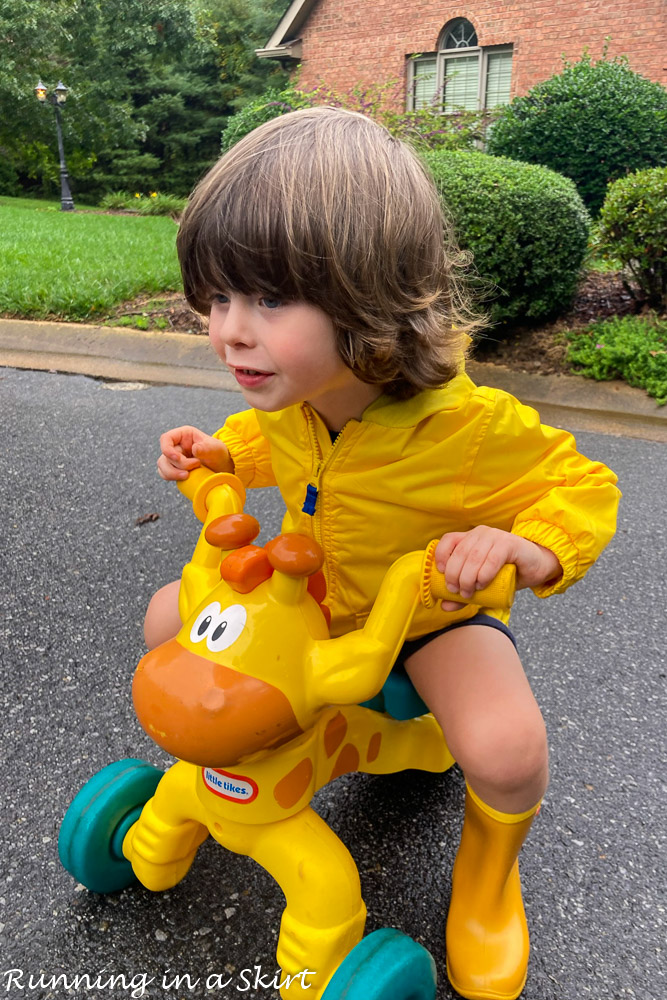 I thought this combo was particularly cute!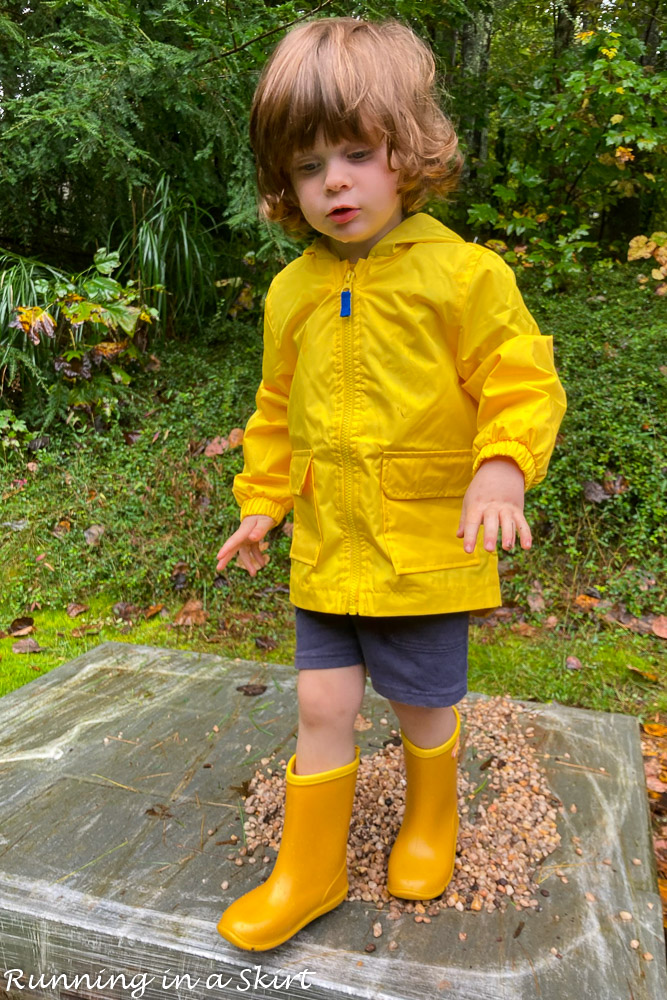 Eating…
I wasn't feeling so great this weekend so the Hubs cooked us dinner which was great! Look at this yummy plate.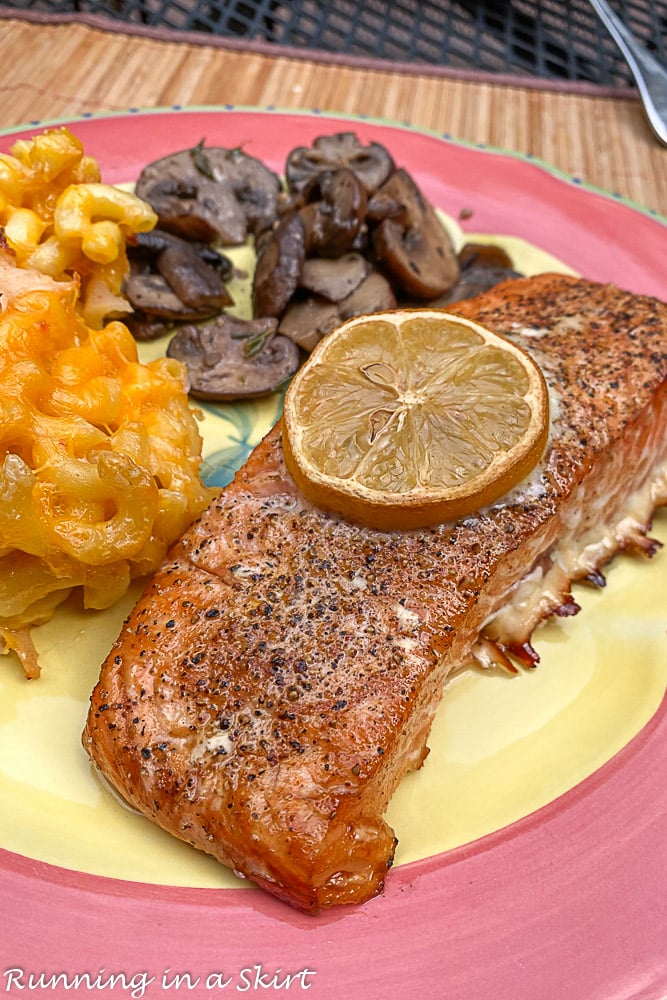 Drinking…
The Hub has a big tax deadline today and had to work much of last weekend. Since the boys and I weren't feeling good I decided to kill some time by getting us all drive-through smoothies. I don't even think the boys realized they could get food this way and they LOVED it.
Little did they know it was a kale smoothie!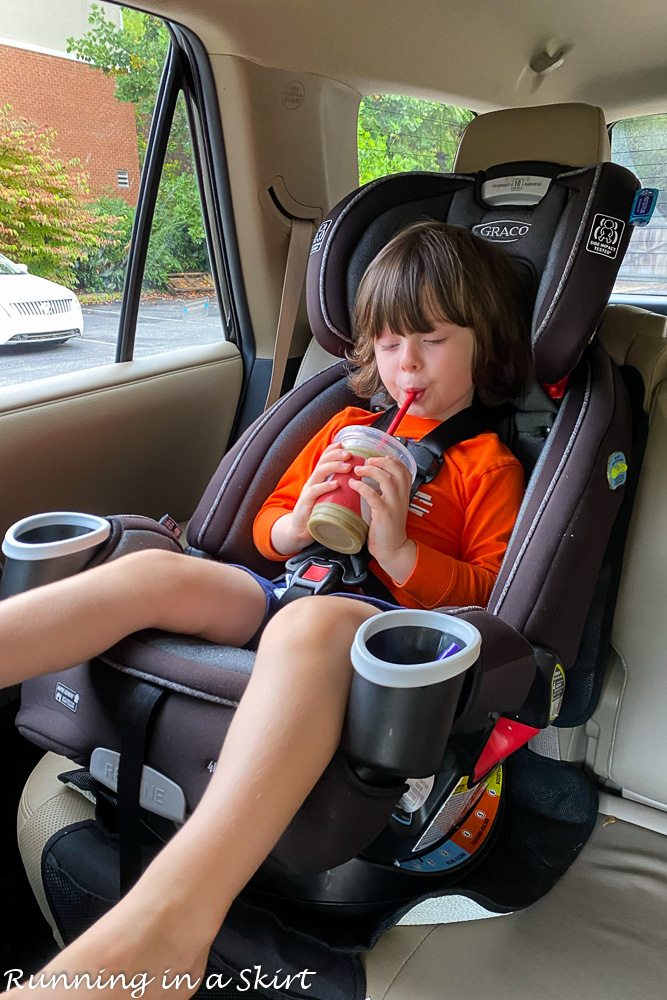 I think it felt good on their sore throats and they polished it off during the morning and have been talking about smoothies ever since.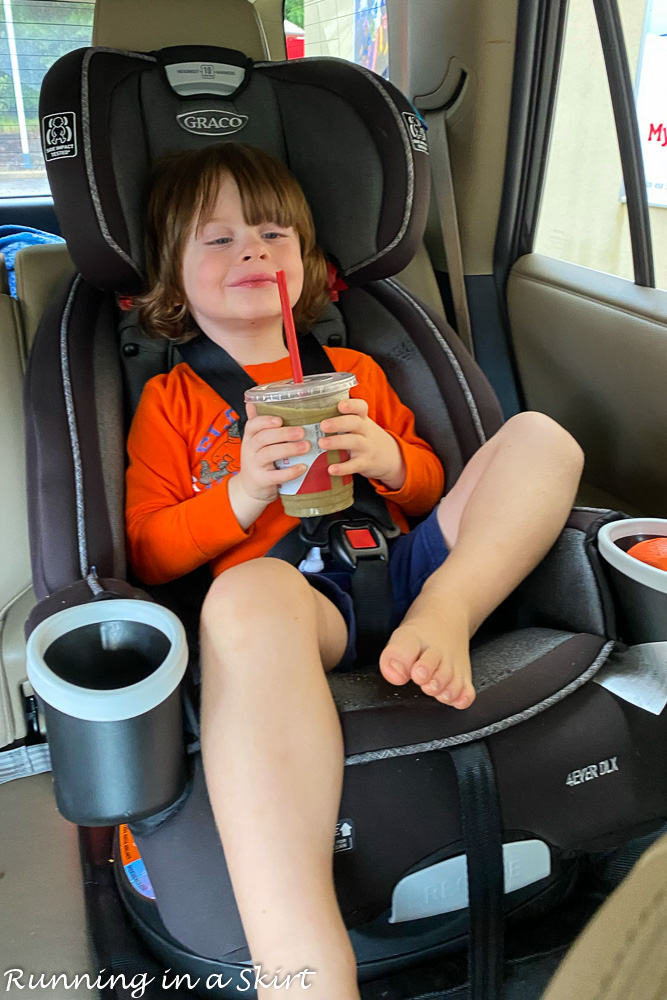 I think I have their new favorite treat!
Indulging…
I've been indulging in one too many Starbucks runs lately. It's been a LONG few weeks around here with sick and fussy kids.
Celebrating...
Look who is riding their trikes!!! We got these a while ago and they didn't quite take to them but finally, it seemed to click and they have been riding them up and down the driveway. It's been super cute.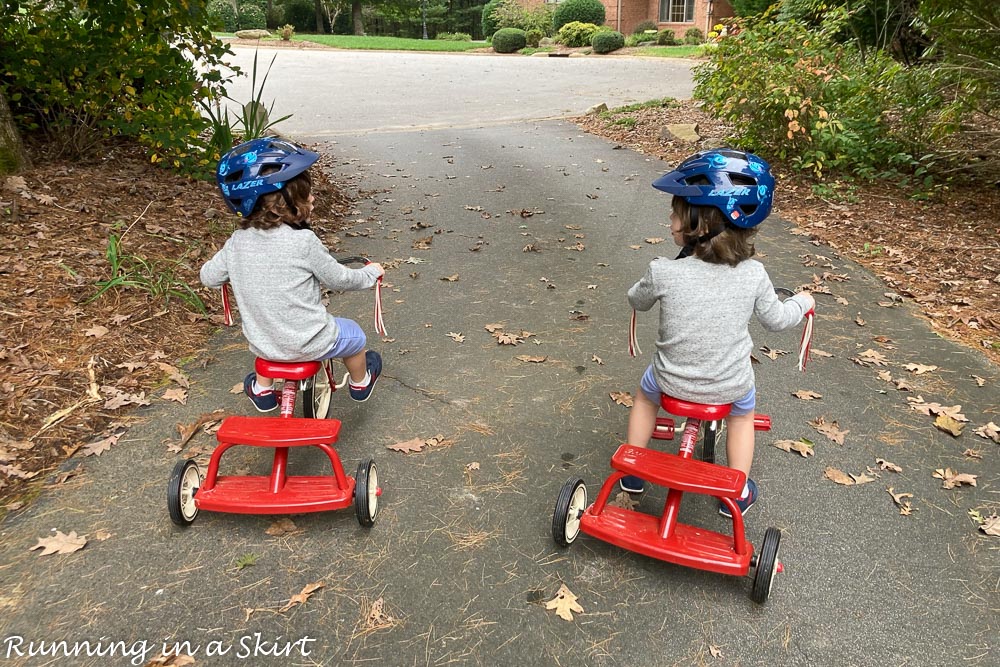 Anticipating…
I feel like the rest of this year is filled to the brim with activities. Right now I'm first looking forward to Halloween. I got costumes for myself and the boys that match and it's super cute.
Praying…
I'm praying we can get through starting preschool without catching anything too serious and hopefully get a little bit of a break between the bugs. 🙂 Send some healthy vibes our way!
I've been doing a monthly Currently… post since August 2015. Catch up HERE! Thank you so much for reading today and for your comments.
This post contains Amazon affiliate links.
Your turn!
Answer one of the Currently… prompts above.