Hi everyone! I'm a couple of days late in publishing May's Currently post (how is it June?) but better late than never right? I've got some fun photos stuffed in here including the boy's last day of preschool, our late Mother's Day dinner, and some fun at the Nature Center.
Let's kick it off with the boy's last day of 3-year-old preschool. They had a great year and the teachers said they grew so much. They are both able to write letters and their name and are super social. They had the sweetest end-of-the-year program for them and they both sang their hearts out.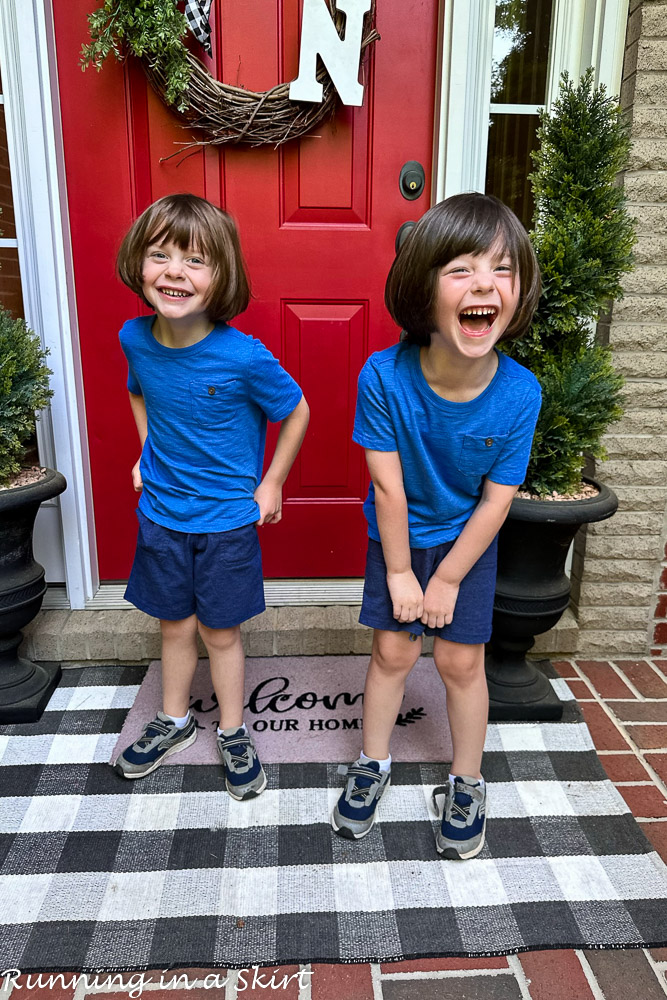 We are keeping them in the same school for next year and they will be doing the 4-year-old kindergarten prep program which we are super excited about. They are over 4 ½ but with their birthday being in November, they are not quite old enough to start kindergarten.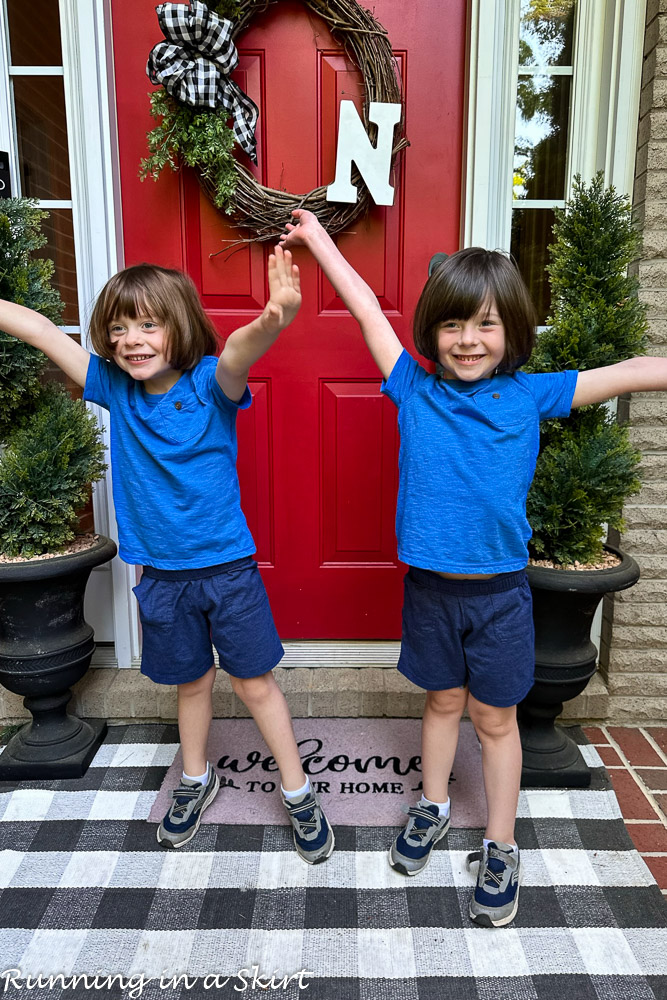 We've also decided to keep them together for at least next year. We love that they have such a bond and even watch out for each other.
See how much they have grown by checking out their first day of 3 year old preschool.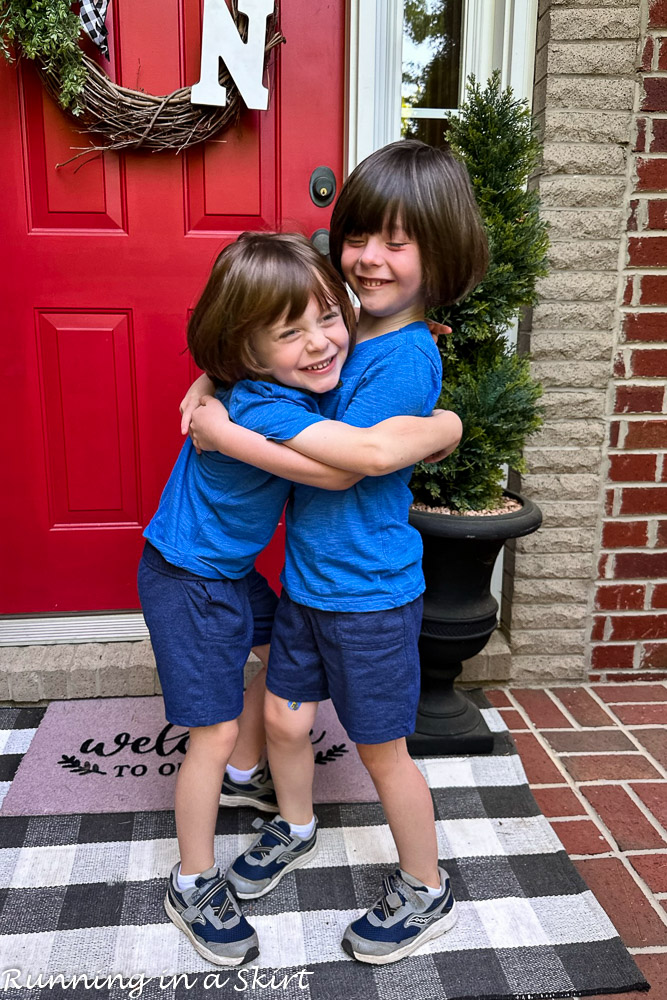 Here's what else has been going on in my world.
Currently...
Reading...
My SIL passed along to me a few new to me Colleen Hoover books, so I'm diving into those. The Maybe Someday series is starting off as a great, quick summer read, which is exactly what I needed.
Listening...
I haven't ever really gotten into podcasts, but somehow my Amazon account suggested the Micheal Jackson: Think Twice podcast for me to listen to the other day. I was kind of burnt out from my regular playlist and intrigued by the title and started listening on my run. It's actually been a really interesting history in pop culture, race relations, and the legacy of an imperfect man. If you are looking for something totally different to listen to, try it! I finally get the draw of podcasts a bit!
It was free to listen to with Amazon Prime.
Watching...
I'm currently watching the twins for most of the summer while they are out of preschool. We have been doing some adventures including meeting the boy's preschool friend Theo for a fun morning at the Nature Center.
Trying to find a balance in keeping them busy without screens, sneaking a little bit of work, and finding joy in it all. 🙂

Buying...
I got the coolest thing to finish off our laundry room! When we remodeled it, I lost some space for drying clothes that I don't put in the dryer, and we found these Laundry Drying Racks online that completely fold back into the wall and don't look obnoxious. We got the white that kind of blends with the wall and it's amazing. If you need a space to hang clothes to dry, I highly recommend these.
Eating...
Before the boys ended preschool for the year, I snuck in a few peaceful lunches at Green Sage. SO tasty!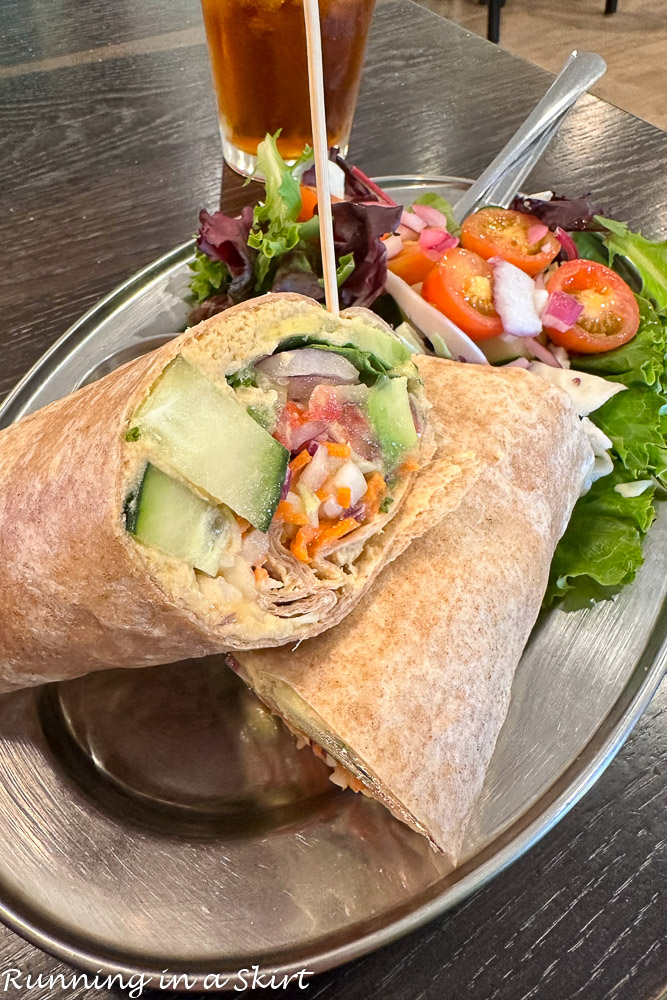 Drinking...
Currently drinking water trying to catch up from vacation.
Indulging...
My Mother's Day meal got delayed because the boys were sick that weekend. That meant I got a bonus Mother's Day with taking the boys to the seafood buffet at the Grove Park. It was really fun for them and I was so happy to get this belated Mother's Day photo.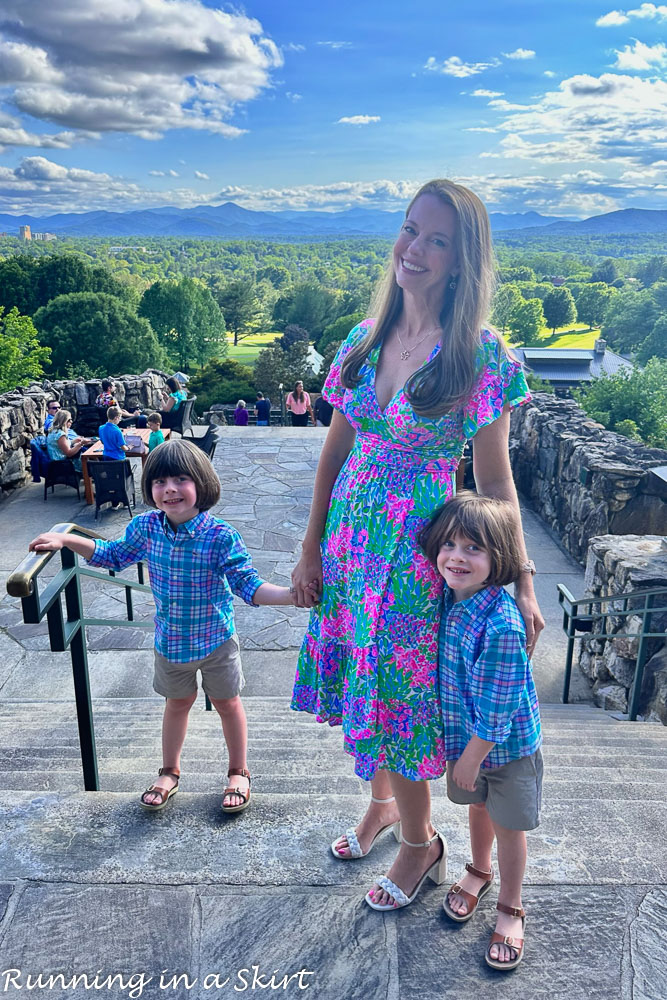 Anticipating...
Our annual Hilton Head summer beach trip is coming up soon and I can't wait.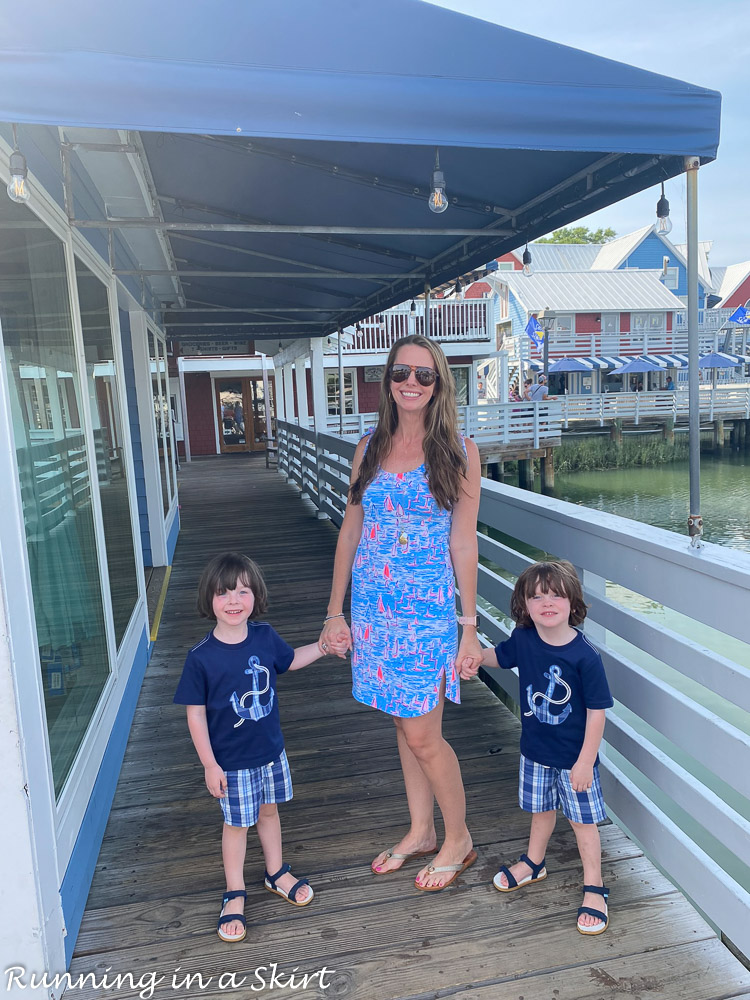 Praying...
Hunter has been going through a challenging phase and I'm praying he'll break out of soon and once again for my patience.
That's it for this week! We are heading to Atlanta for part of next week. We're going to be going to the Aquarium, Zoo and Braves Game. Send tips my way if you have any.
I've been doing a monthly Currently… post since August 2015. Catch up HERE! Thank you so much for reading today and for your comments.
This post contains Amazon affiliate links.
Your turn!
Answer one of the Currently… prompts above.