Hi there! It's been another strangely mild week in the mountains, often feeling like summer instead of winter or even spring. It's been odd but oh so lovely!
We've been spending lots of time outside with our tractors, scooters, and bikes. The boys have been loving it and we all do so much better outside.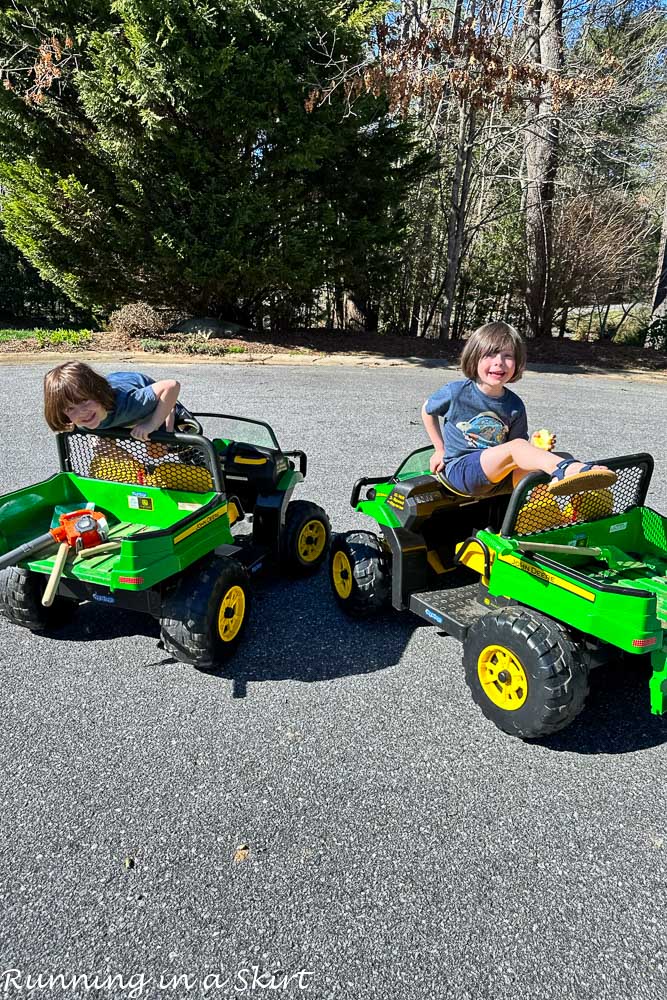 Currently...
Reading...
I went a bit more modern with my latest novel choice, Winter in Paradise by Elin Hilderbrand. The story is about a woman who loses her husband and discovers he had a secret life. The story takes her to St. John in the Caribbean, which is a lovely backdrop for my landlocked soul. It's a great, quick read!
Listening...
I'm loving this new album by Dierks Bentley. Such a good listen!
Watching...
The Hubs and I started watching The White Lotus and we love it. It's kind of dark, but super compelling and interesting. Plus the first season is located on Maui, on the same beach we stayed on when we got married, so it's a bit nostalgic. Such a good watch!
I'm watching Ginny and Georgia and have enjoyed it so much. I'm just diving into the second season. It reminds me of a darker Gilmore Girls.
Buying...
I recently changed my brand and line of shampoo and I thought I'd share it here since I really like it. I had been using Aveda, but I just wasn't loving it anymore. My hair just seems to get damaged a lot quicker these days and needs more TLC. I switched to Redken and it seems to be keeping my hair healthier and even stronger. I've been using the Acidic Bonding Concentrate Shampoo and leave-in conditioner. I've also been using the Extreme Length Leave-In Conditioner just for the ends. It's the best combination of hair products I've ever used.

I also got the Olaplex No.7 Bonding Oil, which is fabulous for adding some moisture in between washings.
Wearing...
Shorts??? Yes, seriously. I've been wearing some shorts in our colder weather. I LOVE these Lilly ones if you are looking to add a pair to your collection before spring break. Certain sizes and patterns are only $31 on Amazon.
Eating...
I've been trying to get us out of our routine to try some new places and it's been a lot of fun. This past weekend we went to Postero in Hendersonville and it was incredible!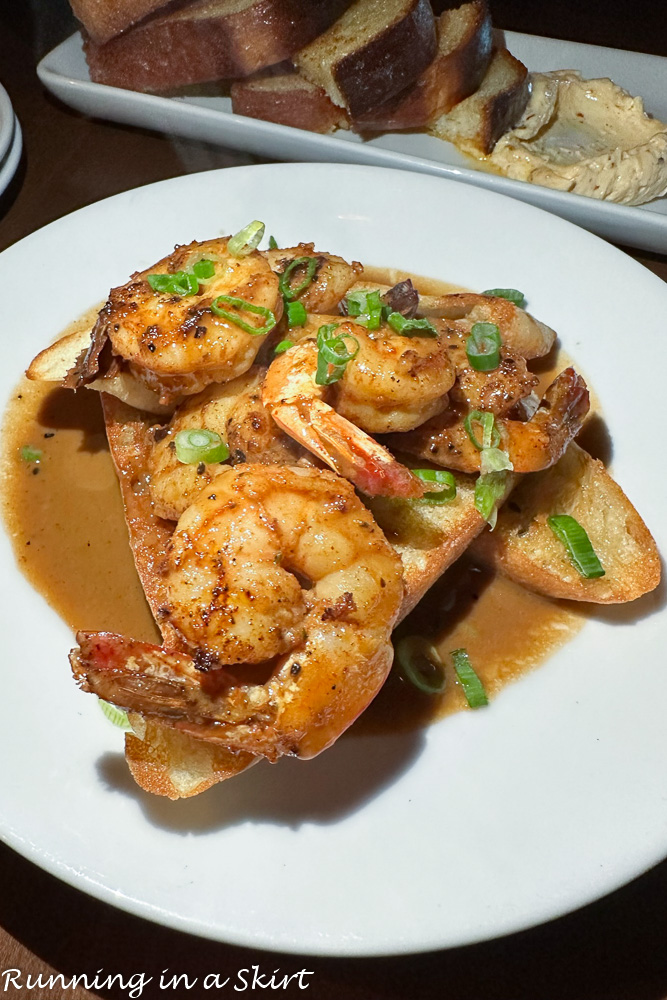 The food and service were impeccable. I highly recommend it too. They were busy though and I had to make a reservation a few weeks in advance, so plan ahead. 🙂
This redfish was one of the tastiest fish entrees I'd had in a long time!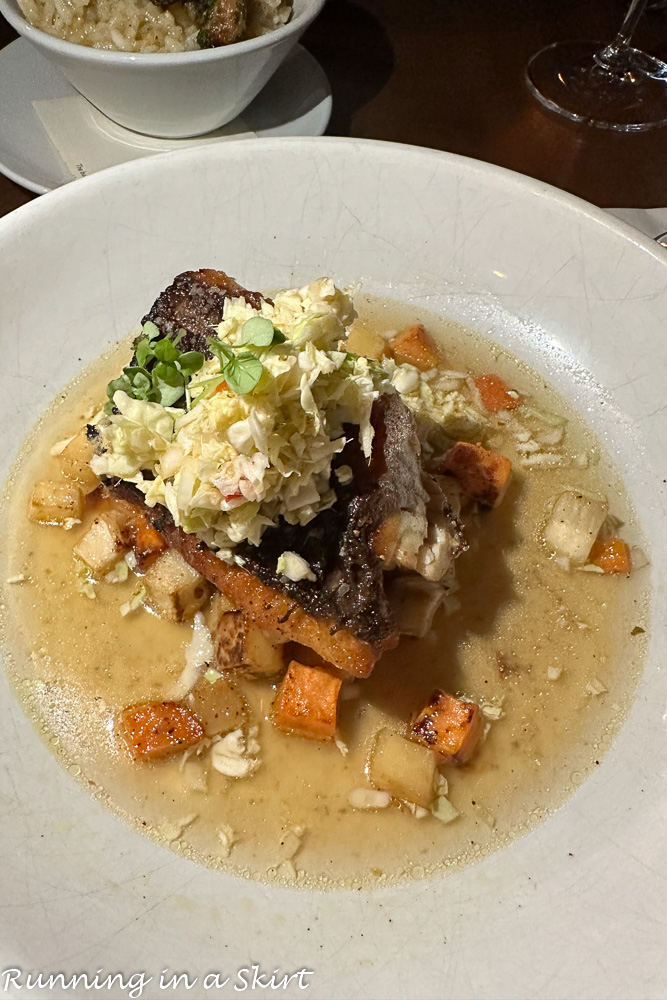 Drinking...
So I finally jumped on the overpriced Stanley Tumbler train, and yes I love the darn thing. They seem to get hiked up in price on Amazon, but here's the official Stanley page to see what they have.
I do have to say my water consumption has gone up SO much since I bought it and it's super convenient for busy moms.

Indulging...
We took the boys to get ice cream this past weekend!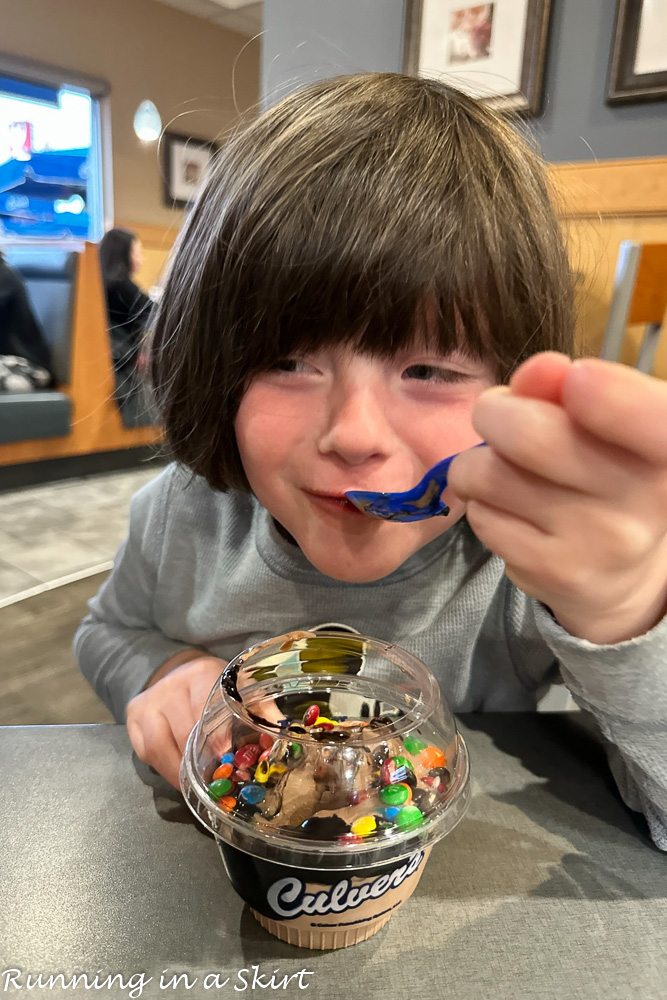 They had a really good week at school, so we all went out for ice cream and it was a blast.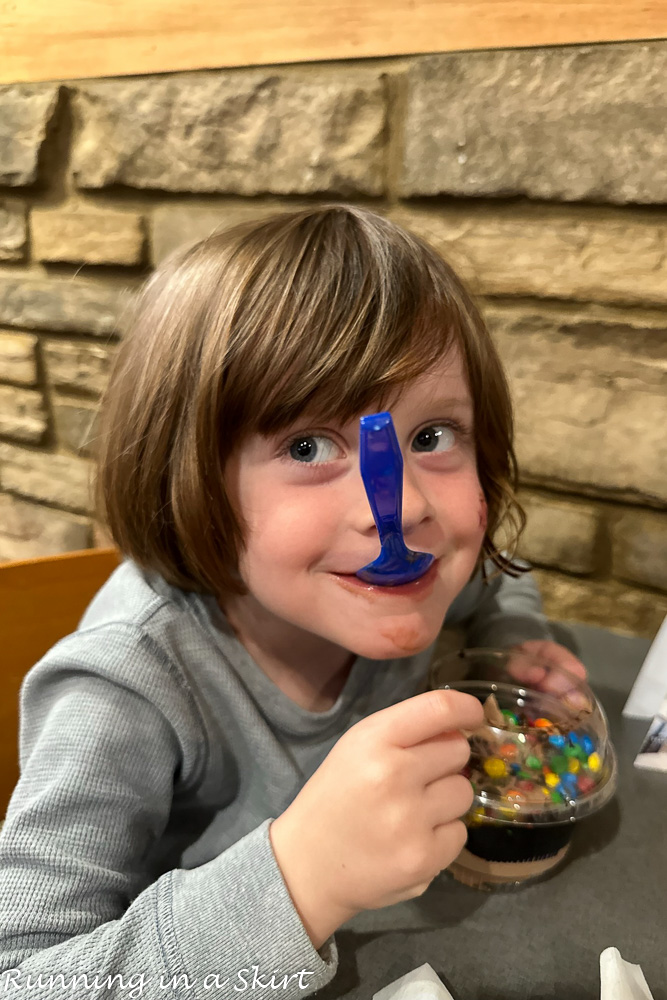 Anticipating...
I'm so excited about Easter! It's my favorite holiday and I can't believe it's coming up so quickly. Meanwhile, here's a sneak peek at an adorable new Easter recipe that is publishing on Monday!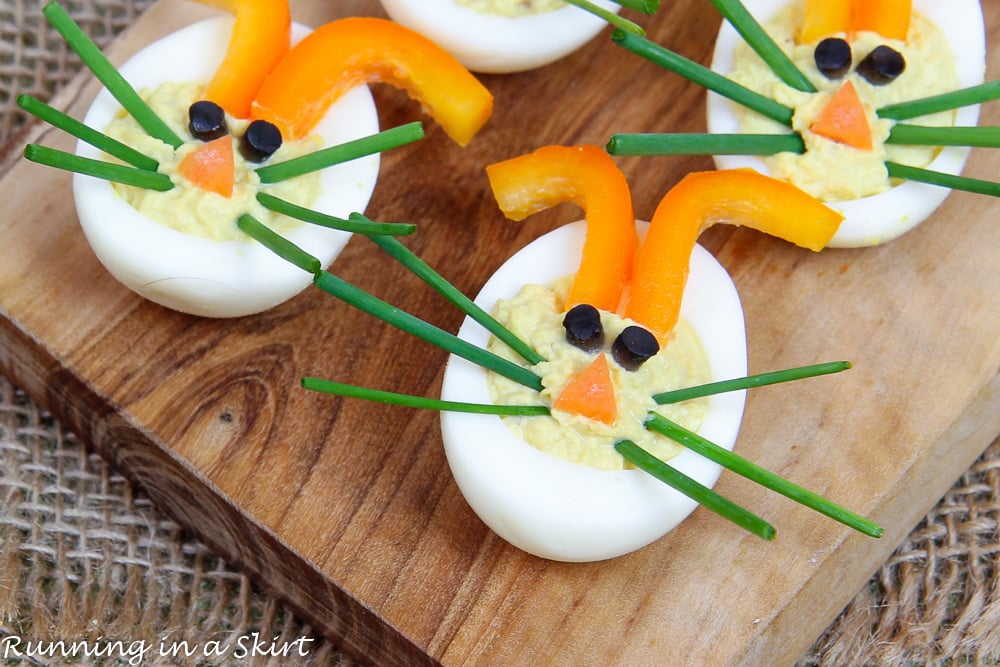 Praying...
I still need some prayers for myself and the boys. The boys continue to be challenging and now that neither of them is napping (Hunter just stopped cold turkey,) the afternoons are long and my patience is getting stretched. I love my time with them, but it has been hard.
I've been doing a monthly Currently… post since August 2015. Catch up HERE! Thank you so much for reading today and for your comments.
This post contains Amazon affiliate links.
Your turn!
Answer one of the Currently… prompts above.