Hi everyone! We've been home the past few weeks and it's been wonderful catching up and doing Asheville things. One of the most unexpected and fun things we did was visit Burlington Garden's Fairy Garden in Hendersonville. The gardens are gorgeous and they have a section just for kids called the Fairy Trail. It's a short walk-hike that has little scenes set up with fairies, and doors for the kids to open, and has a really fun sense of magic. There are even hidden gnomes set up around the gardens. The people are super nice and the boys absolutely loved it.
If you are running out of things to do with your kids this summer, visit this charming spot.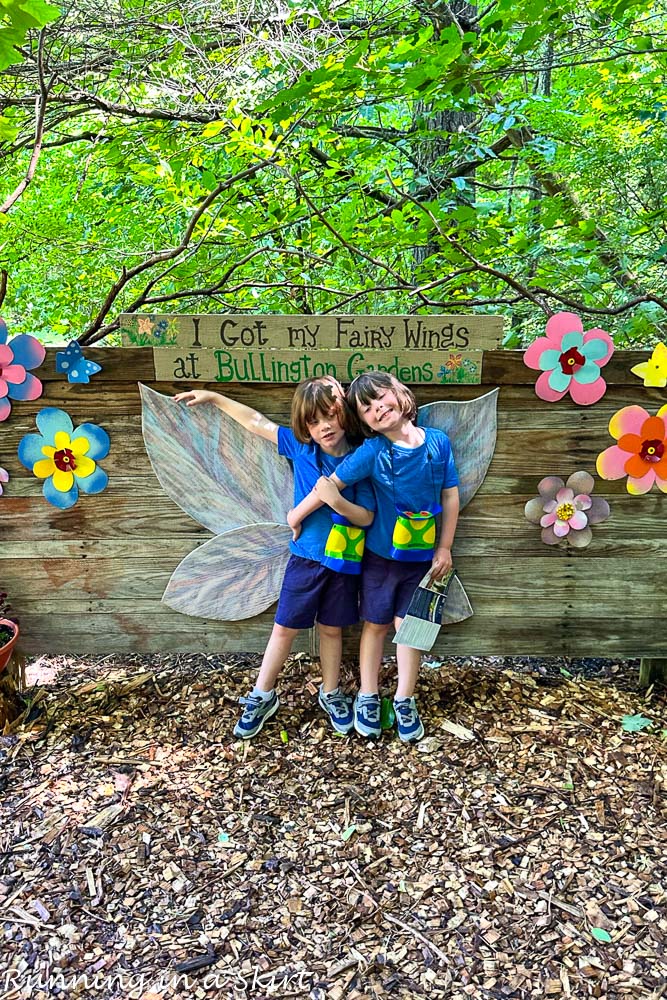 Here's what else has been going on in our world this July.
Currently...
Reading...
I've got another great summer read for you! The Summer of Songbirds by Kristy Woodson Harvey is a charming story about four women who come together to save the summer camp that changed their lives. It's a wonderful story that celebrates female friendship, summer, and the nostalgic feeling of summer camp. It's a nice break from historical fiction and makes a fabulous beach trip read.
Listening...
This song has been hitting my soul.
Watching...
We went to an Asheville Tourists game. My former co-worker threw out the first pitch on Sunday, so we went to support him and see the game. The boys loved it too! I hope we get to go again before the end of the season.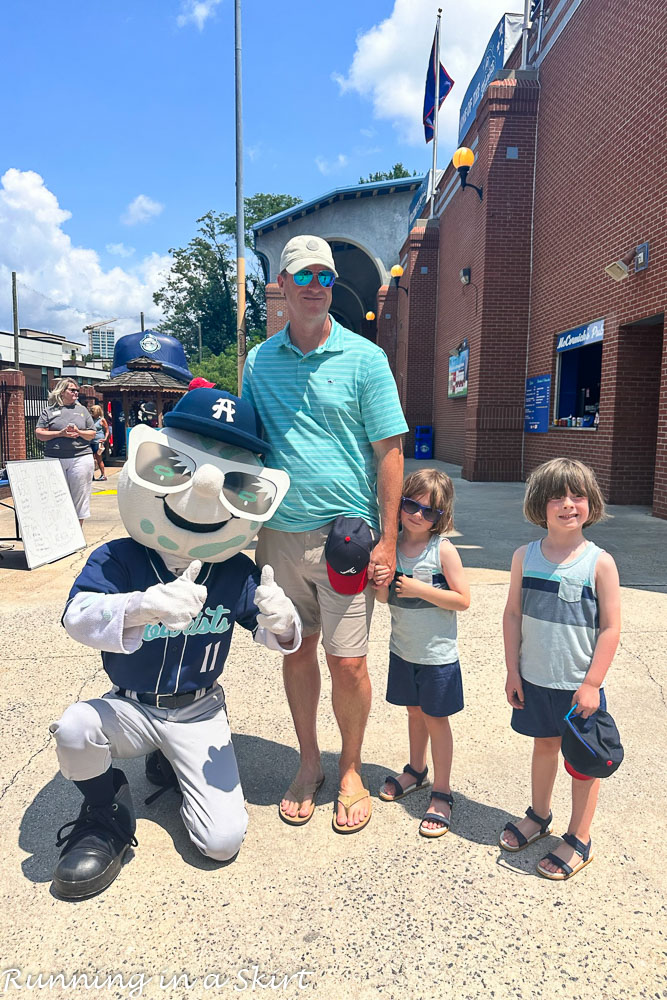 Buying...
I'm always on the lookout for toys that travel well and can be used on the go to entertain the kids without a screen. This Water Mat fits the bill perfectly! It's on sale right now too.
Wearing...
All summer dresses, all the time. I can't get enough of the warm summer weather... it also feeds my soul.
We got drinks and dinner at Grove Park the other day and I can never get enough of the view.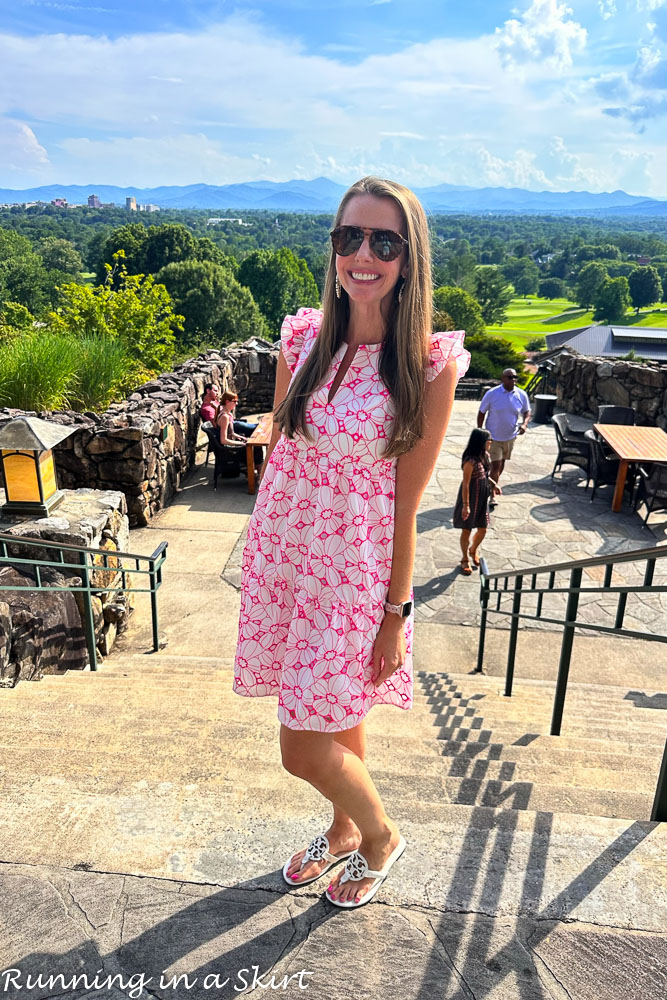 Eating...
We've been eating all of the summer foods including peaches, tomatoes, and even this golden zucchini from the garden. This one actually came from Bobby's garden!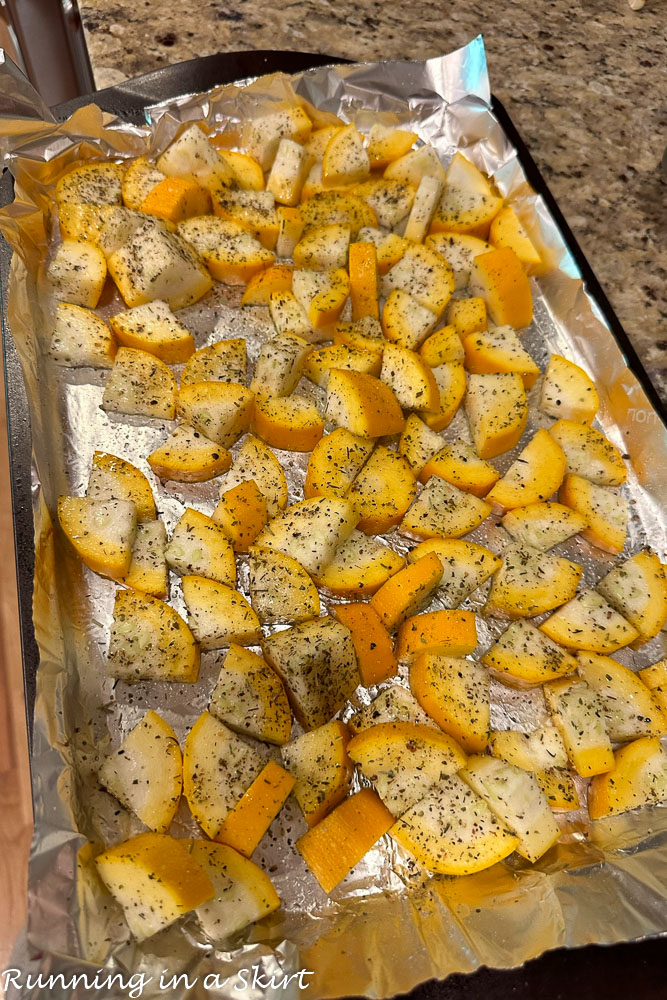 Drinking...
This delightful cocktail came from Jettie Rae's which we ate at for the Hub's birthday.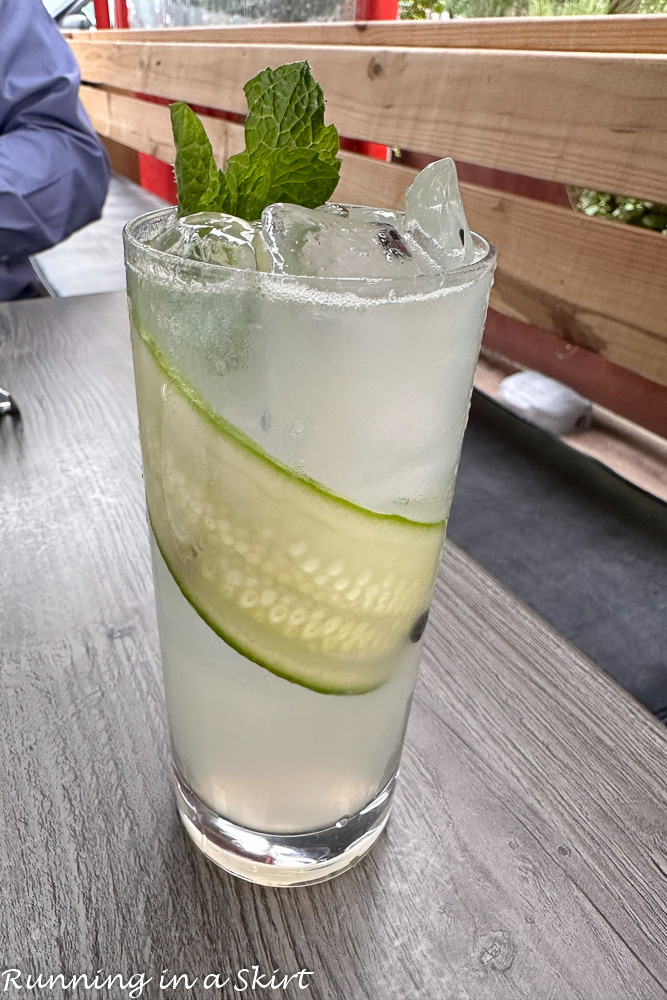 Indulging...
This summer has been filled to the brim with travel which has been a big indulgence but something we prioritize. It's so nice to be able to fill our calendars again with trips we love.
Anticipating...
The Hub's big family trip is coming up in August and we can't wait. We're going to Nag's Head this year.
Praying...
Thank you again to everyone who has sent kind notes to my prayer requests the boys and myself. As 5 is approaching for them, I really feel like they are finally starting to be more reasonable and life in many ways is getting easier. We still have lots of hard days, but I can see the light.
I'm also praying for a dear friend of mine who is reaching the end of her pregnancy. I'm praying she has a healthy delivery and a healthy baby!
I've been doing a monthly Currently… post since August 2015. Catch up HERE! Thank you so much for reading today and for your comments.
This post contains Amazon affiliate links.
Your turn!
Answer one of the Currently… prompts above.