Hi everyone! I can't believe it's mid-July and another summer month has flown by.
Before we dive into this months Currently... I had a few fun photos to share from our recent visit to the Arboretum with the Hub's parents. They came to visit us in Asheville as part of their 4th of July weekend.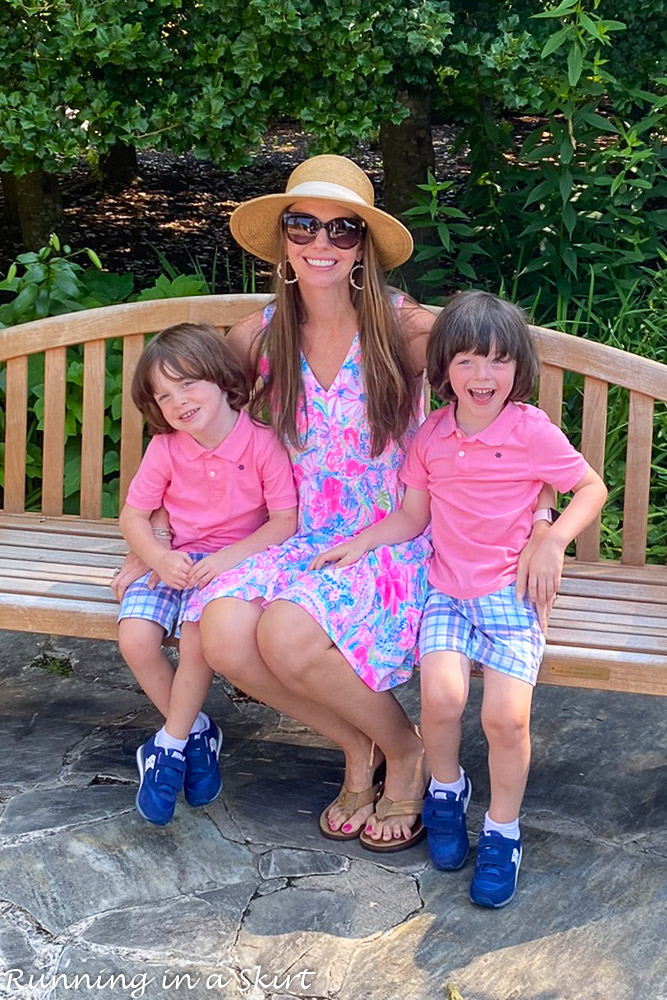 Here they are with the boys.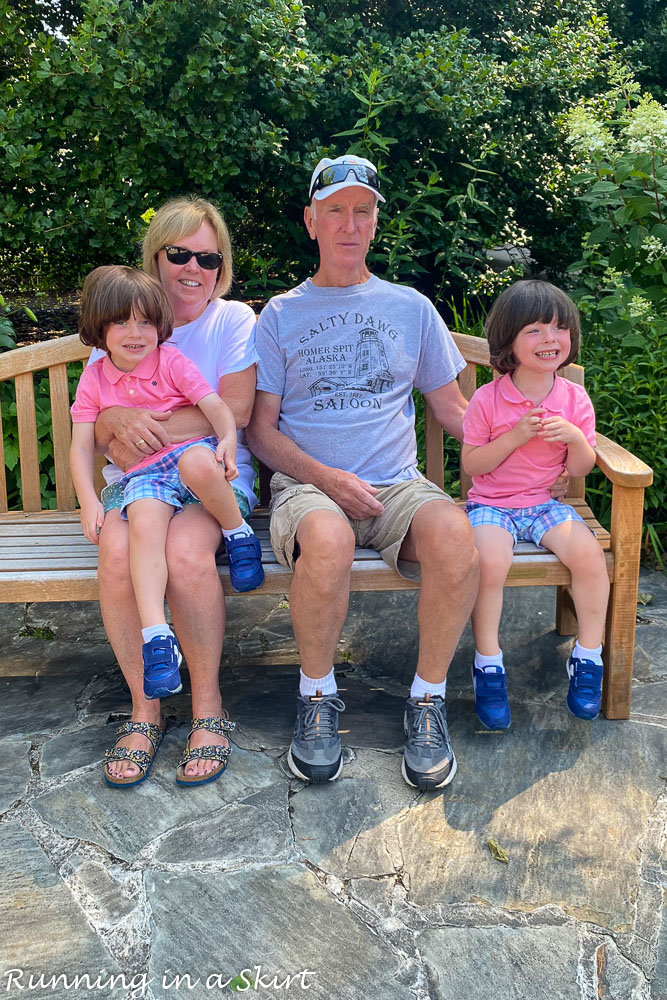 And I thought this one was adorable too! We love the Arboretum when you need a pretty and peaceful place to walk around.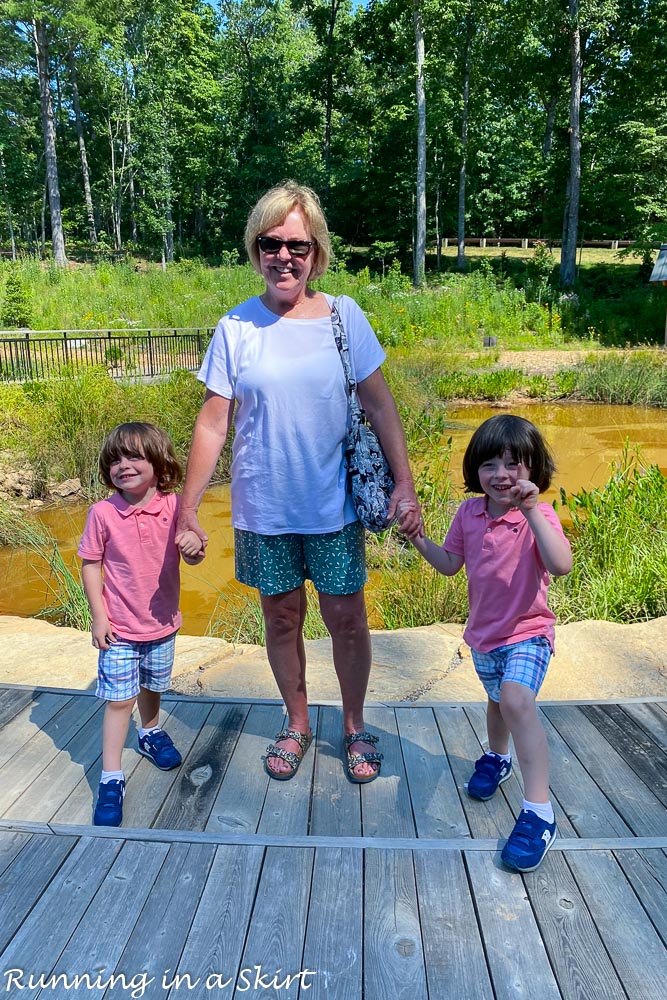 Here's what else is happening behind the scenes in my world.
Currently...
Reading...
I'm currently a bit behind on my books, but ordered this one to add to my stack! The Hurricane Sisters is based in the South Carolina Lowcountry, making a great fit for a summer read.
Listening...
I watched the Amazon Prime series on Luke Bryan the other day and I don't think I fully realized what he had been through with his family. It definetly made me appreciate his music more, so I've been enjoying this new song of his.
Watching...
I really enjoyed "The Summer I Turned Pretty" on Amazon Prime. The Hubs and I also dived into the new season of For All Mankind. There hasn't been a lot of time for tv this summer, which has been nice.
I'm also watching lots of Soccer Shots! The boys finally got to go to their classes and are LOVING it. They do a great job and it's been a fun activity for the boys.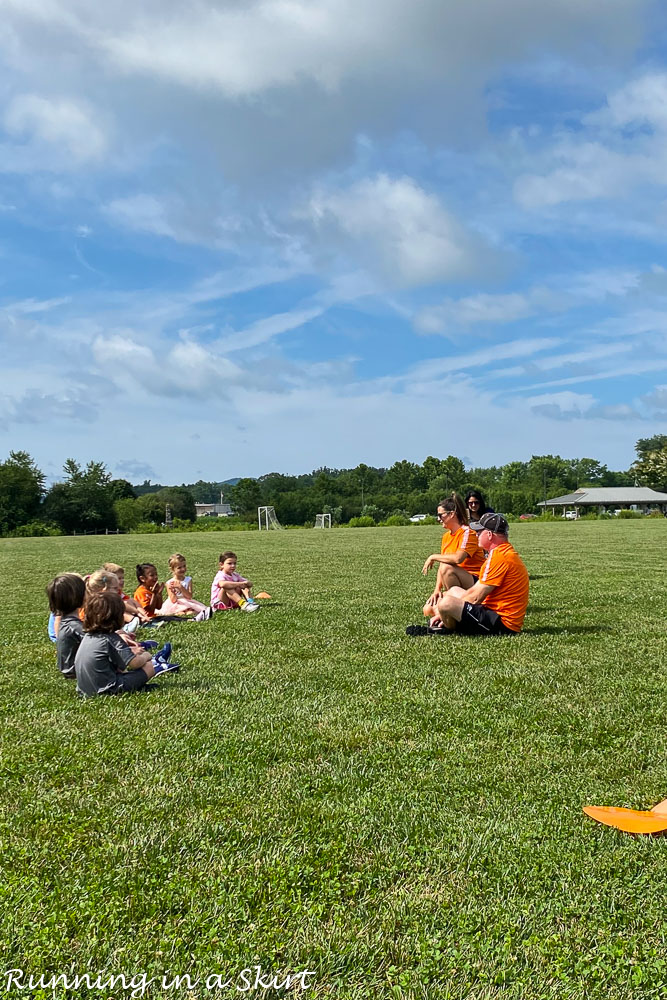 Wearing...
ALL THE SUMMER DRESSES!!! I know I'm predictable, but wearing Lilly on a warm summer day makes me so happy.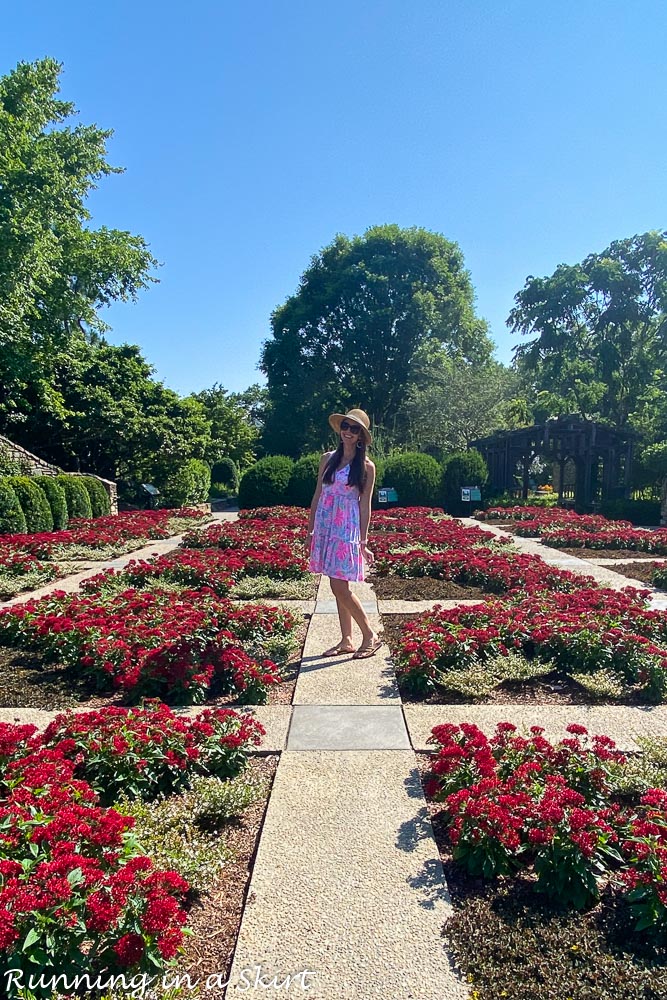 Eating...
First Watch. I'm still waiting to find time to go in person but I'm loving that I can get one of my favorite restaurants delivered.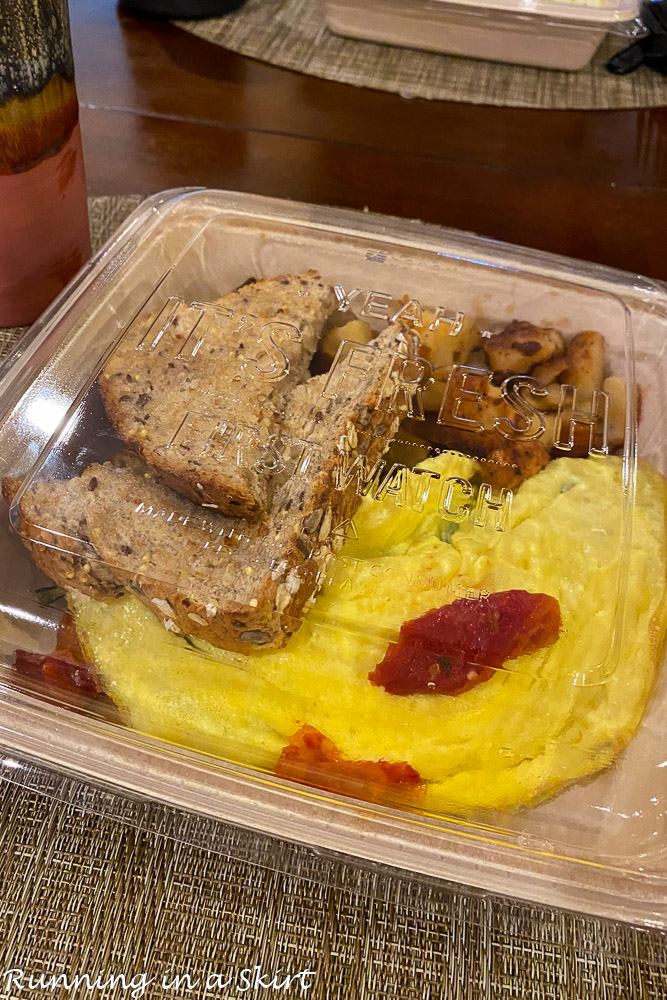 Drinking...
These drinks are at the Grove Park Inn.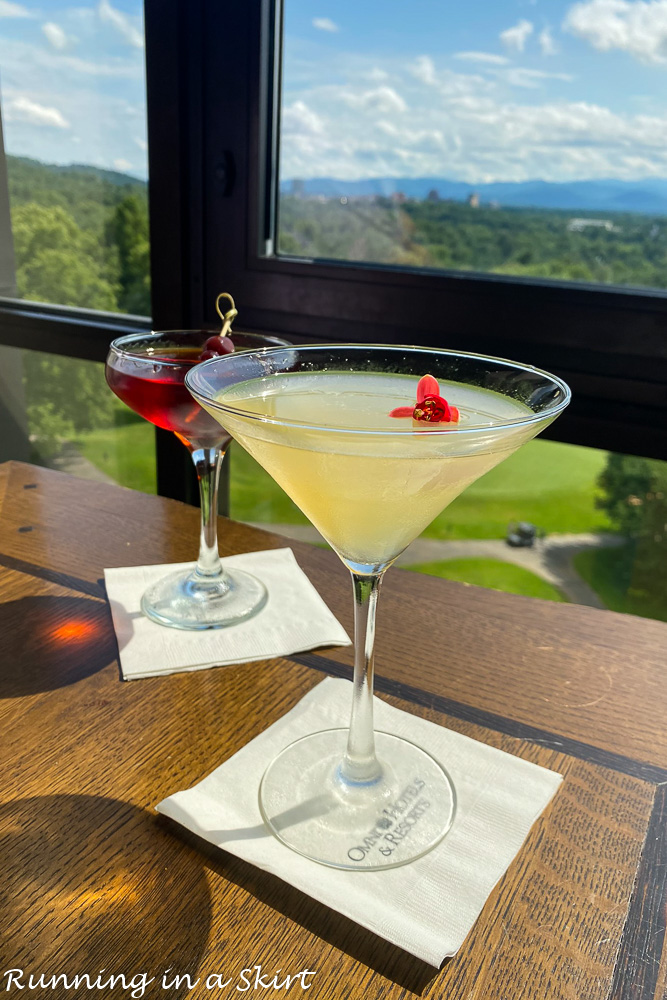 Indulging...
The Hub's birthday is in late June. We missed his birthday dinner because our childcare fell through BUT we were able to reschedule and finally go! It was amazing.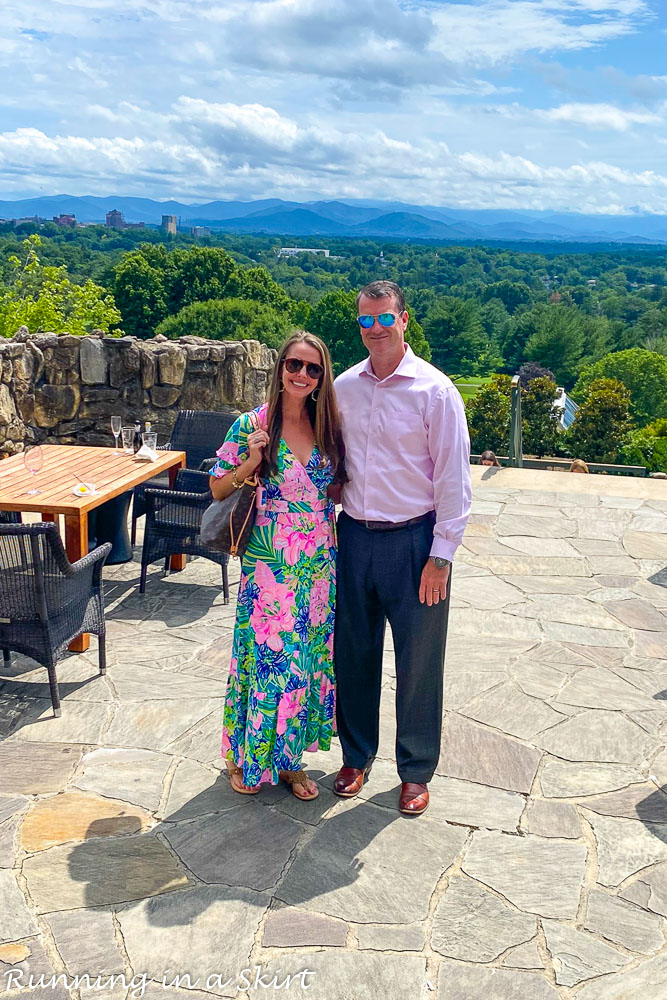 Celebrating...
My new nephew! Holden was born earlier this week and our who family could not be happier. I'm hoping we can go and visit him in the coming weeks. Sending my Brother and Erica lots of love.
Isn't he the cutest?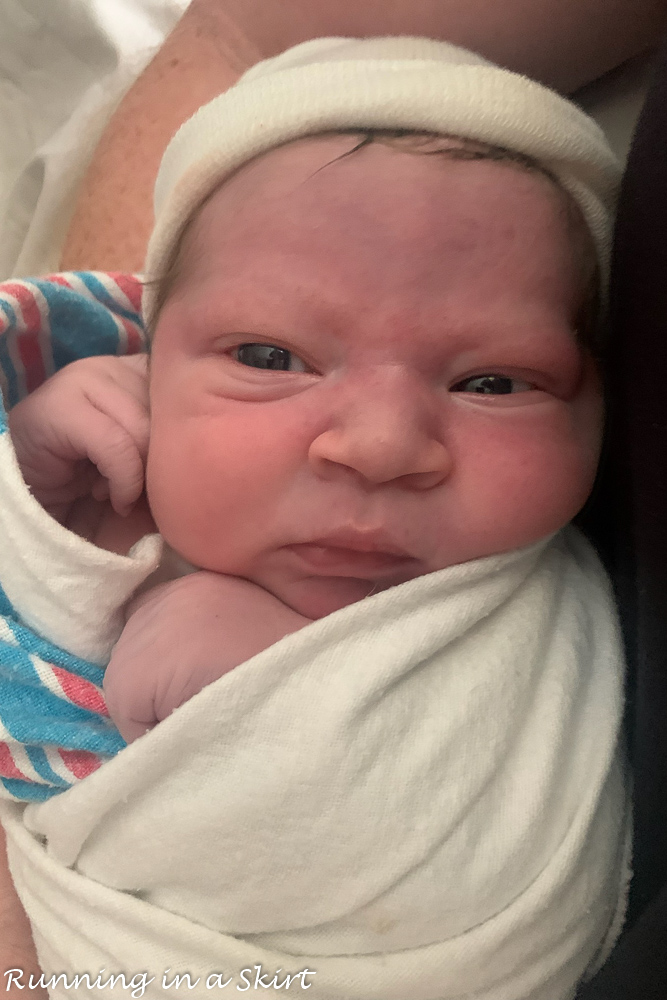 Anticipating...
Wild Dunes. The Hub's family has their annual vacation coming up in August and we'll be in Wild Dunes this year. I haven't been there in over a decade, so send any suggestions for the trip my way.
Praying...
Sending lots of prayers to my Brother and Erica and the new baby. They have a newborn and toddler now and could use some extra positive vibes and prayers.
I've been doing a monthly Currently… post since August 2015. Catch up HERE! Thank you so much for reading today and for your comments.
This post contains Amazon affiliate links.
Your turn!
Answer one of the Currently… prompts above.