Hello! Hello! It's been another pretty normal winter week with preschool and work. With the new month, I have February's Currently... post for you today, but before we dived in I wanted to share a few photos from the week.
One of the highlights of the week was taking the twins out to dinner. They had done well eating out in Turks and Caicos and had been asking to go out to eat, so we took them to Rocky's Hot Chicken Shack. It went well and was about as fun as eating out with two four-year-olds can be.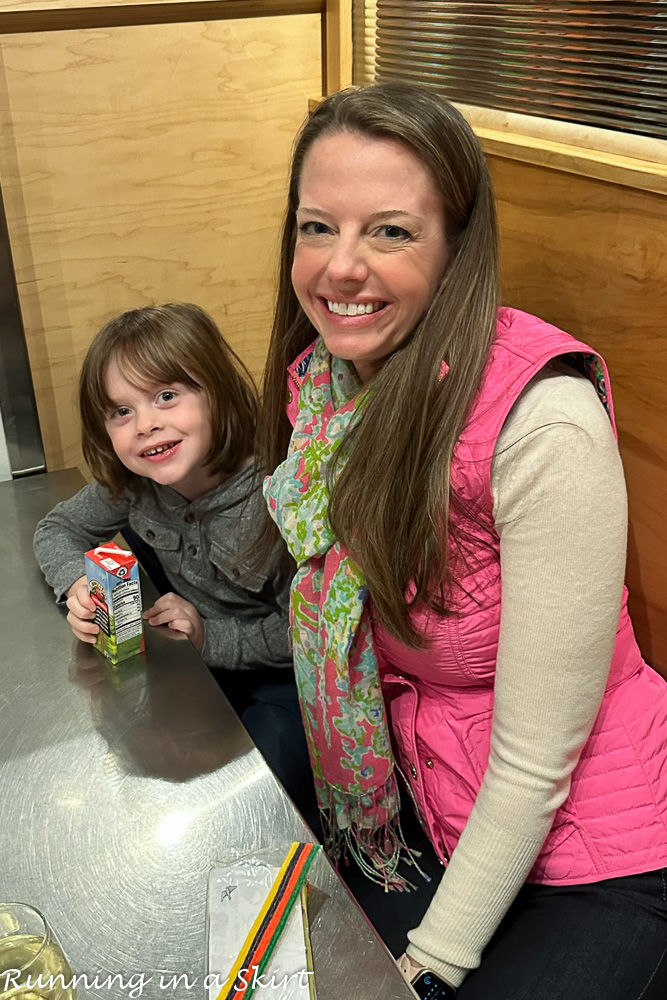 They felt like BIG BOYS staying out past dark and it was a good experience for all. I think we're going to try to make it a regular thing so we can continue to work on manners and how to act in public. 🙂 It's a work in progress.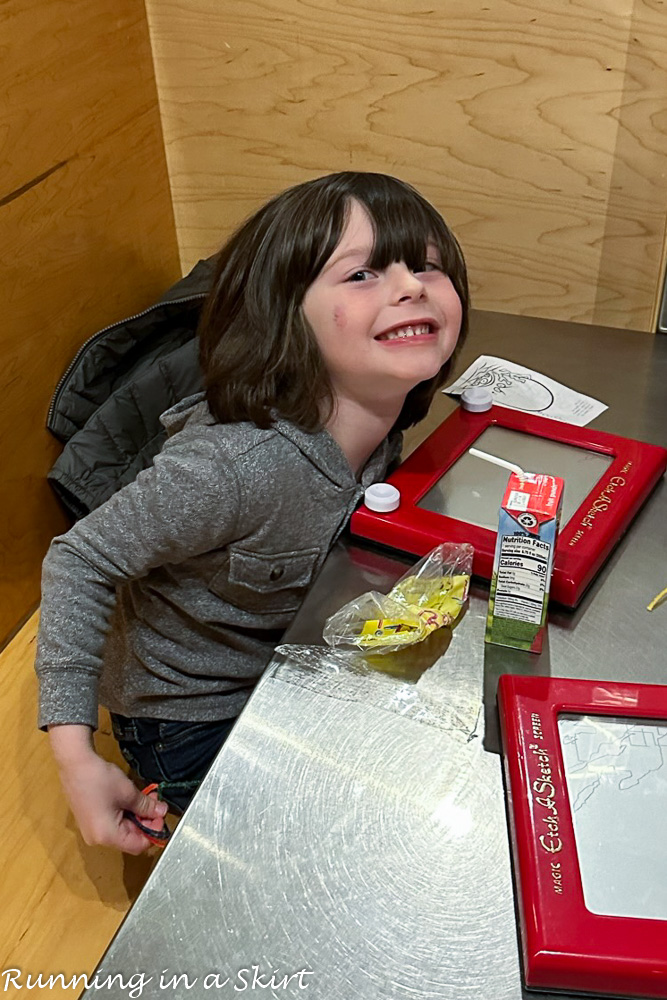 Now let's get into the post!
Currently...
Reading...
I just wrapped up the It Ends with Us series by reading It Starts With Us by Colleen Hoover and I enjoyed the second book even more than the first. It's lighter and not as heavy as the first one, but still has a compelling story. It has you rooting for Lily and Atlas.
On a side note, I didn't realize how popular these books were until I heard they were making a movie about them. Lily is played by Blake Lively and Ryle is played by Justin Baldoni, who was in Jane the Virgin. I love this casting and particularly enjoyed Justin Baldoni in Jane the Virgin, so now I'm really looking forward to the movie.
My next book order is Spare by Prince Harry. I have always been a big fan of his and everything involving the royal family, so I'm curious to read the book. Although since they left the royal family I haven't known what to think about it, so I'm curious what he has to say. I found his Netflix show slightly annoying- so I'm not sure how he'll come across in the book but I could not resist reading it.
What do y'all think of the Prince Harry situation?
Listening...
This song is one I can't get enough of. I love a classic country song that tells a story like this.
Watching...
I watched the second season of Emily in Paris and Firefly Lane and adored them. Such fun shows.
The Hubs and I have been watching The White Lotus on Netflix it's shot in Hawaii and it's just making me want to go back!
Has anyone been watching anything good? I think we'll be on the hunt for a new show soon.
Buying...
I ordered a few super useful things lately including these new gloves. They are lined with fake fur and are pretty warm and cozy. Perfect for any winter haters like myself. They are on sale for less than $12 right now too.

I also got these tempera paint sticks for the boys, and they are so fun. They played with them at a friend's house and I was impressed at how easy they are to use and how pretty the colors are. The boys have been really into crafting and art lately,
so this was a super fun addition to our crafts. And I like it because it's easier to clean up than getting out all the paint... again. 🙂
Wearing...
I got this new dress for Christmas and got to wear it at the Biltmore the other day. The Hubs and I got to see the Da Vinci exhibit before it leaves. I didn't love it as much as the Monet one, but it was still really good. We also got to eat dinner there, which I always love.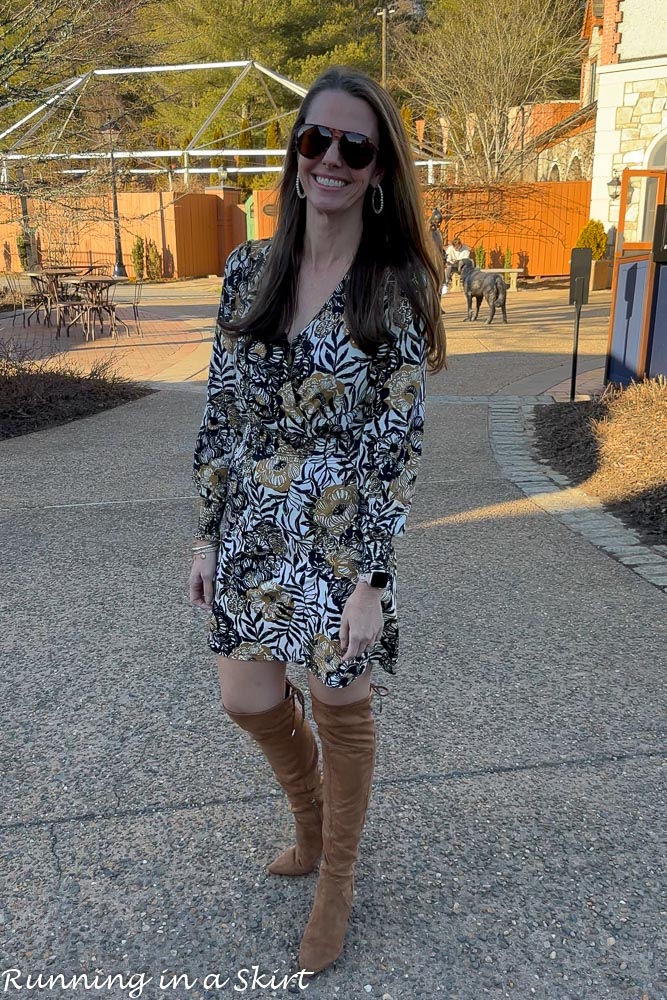 Eating...
We ate at Village Social this time and here's the salmon, which was very tasty.
Drinking...
I mentioned this before, but we have been loving it so much that I had to put it out there again. I got the Hubs a Bartesian Cocktail Machine for our anniversary and it has been the most fun gift. It's basically a Keurig for cocktails and makes everyone from Old Fashioneds to Margaritas. This is the Passion Fruit Margarita, which was so good. It's been fun to have cocktails at home without much fuss or shopping for a lot of ingredients.
I honestly wasn't even sure if the drinks would be good, but they are! I think the trick for it is to have fun glasses to put their drinks in. We have been loving it. If you've been looking for a last-minute Valentine's Day gift, get this. Here's a link to it!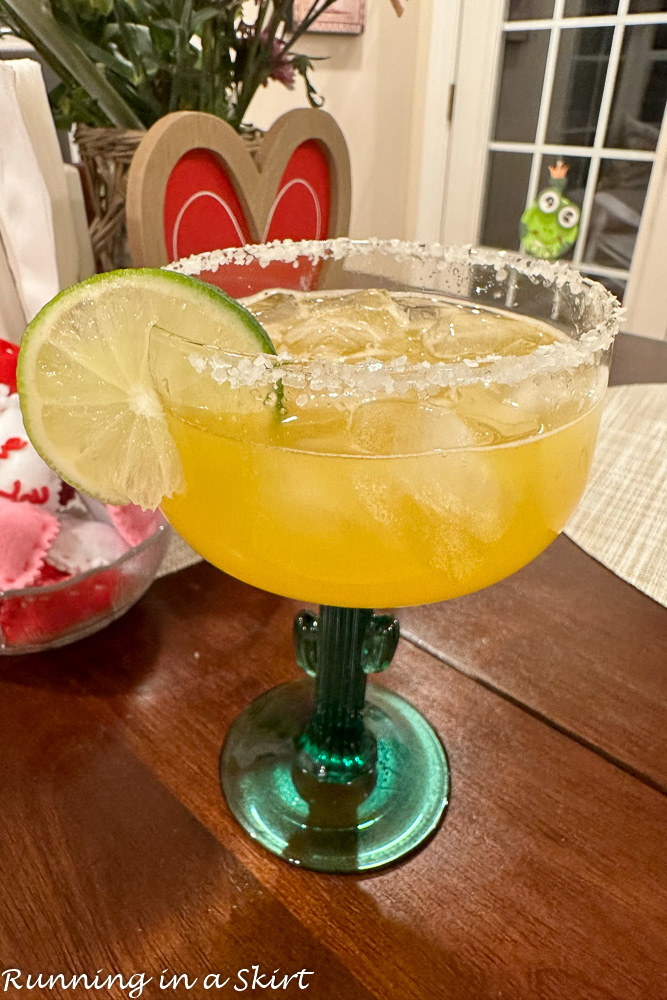 Indulging...
To be honest, I haven't had many indulgences lately (I've been super work focused when I don't have the kids to try to get back ahead) BUT I'm still riding super high on all the indulgences at our Turks and Caicos trip, that I'm good for awhile. 🙂
For those of you who are interested in going to Beaches, I have my resort review coming out next week and my restaurant review in early March.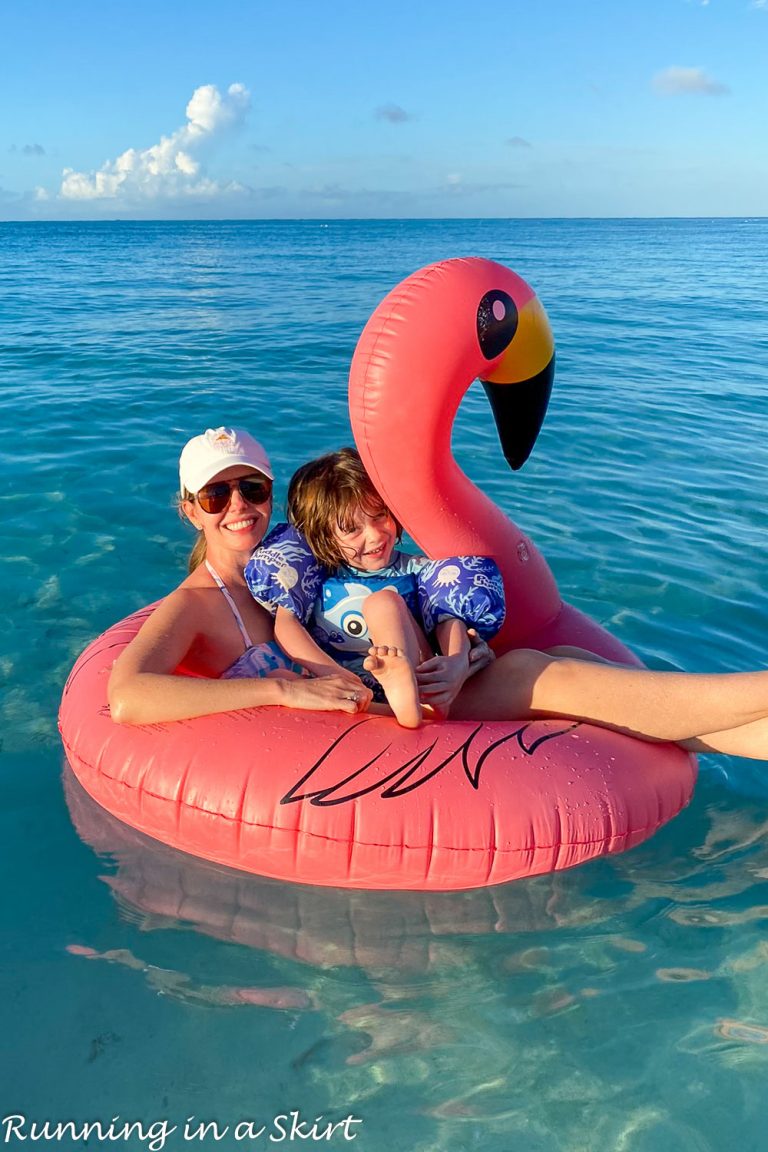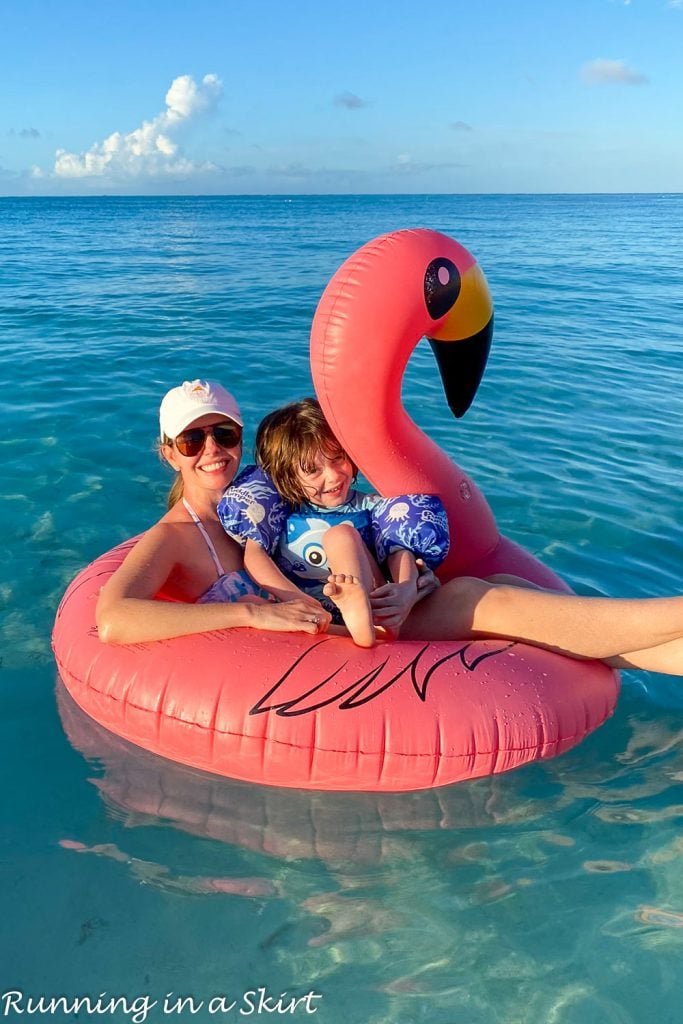 Celebrating...
Summer Camps! I got the boys in some summer camps for this year and I'm super excited for them.
Anticipating...
Spring. I'm just not a winter person and I'm so looking forward to warmer days and more time outside. I think I need a spring countdown. 🙂
Praying...
Taking care of two-four years continues to be super hard and I'm still praying for patience and ways to find more time daily.
I've been doing a monthly Currently… post since August 2015. Catch up HERE! Thank you so much for reading today and for your comments.
This post contains Amazon affiliate links.
Your turn!
Answer one of the Currently… prompts above.