Winter is the toughest season to keep your fitness momentum going! My 5 Ways to Stay Active During the Winter Months can help you even if you are in the coldest winter climates.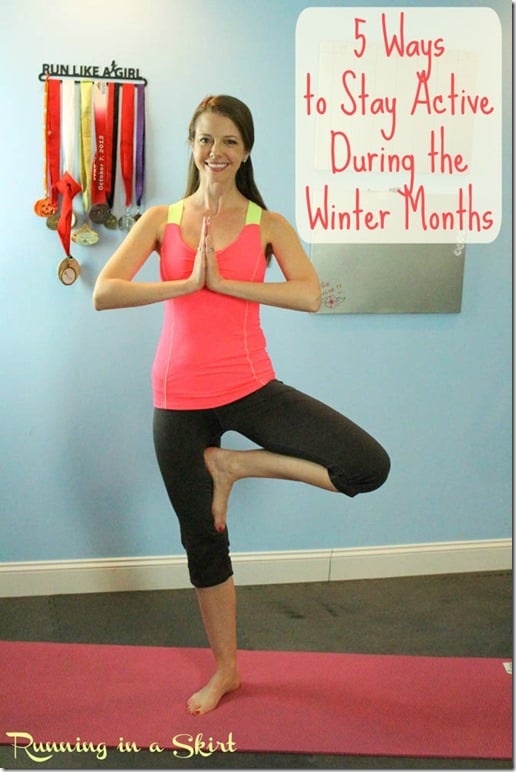 Happy Wednesday, my dear readers.
I know I've been harping on this a lot lately, but I am so OVER winter. This week just put me over the edge. Everything that looks like snow is actually solid ice. The dogs paws didn't even sink through it to make prints.
I'm safe and warm and have the luxury of working from home now, so I am just grateful I do not have to drive in this and that we got our power back on quickly.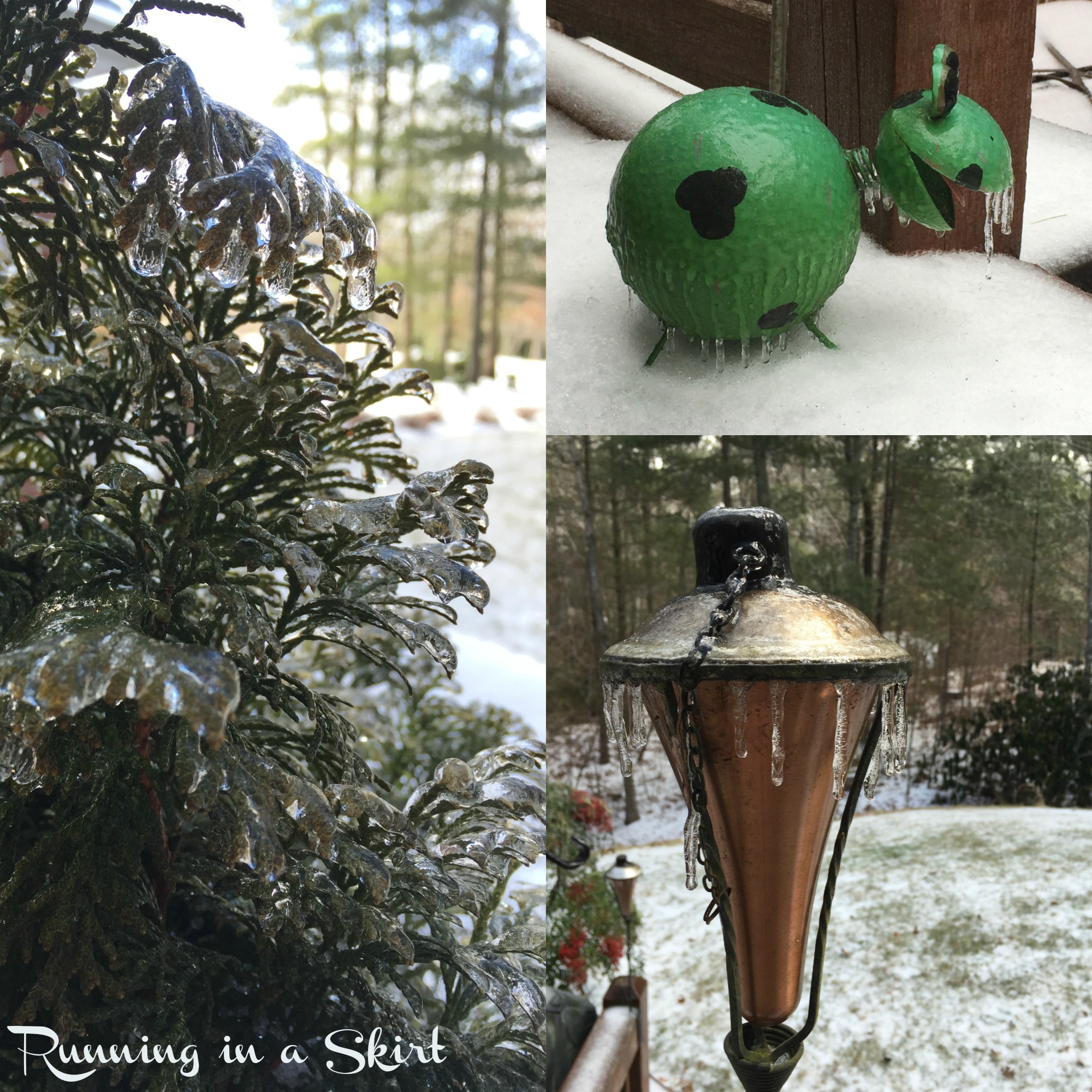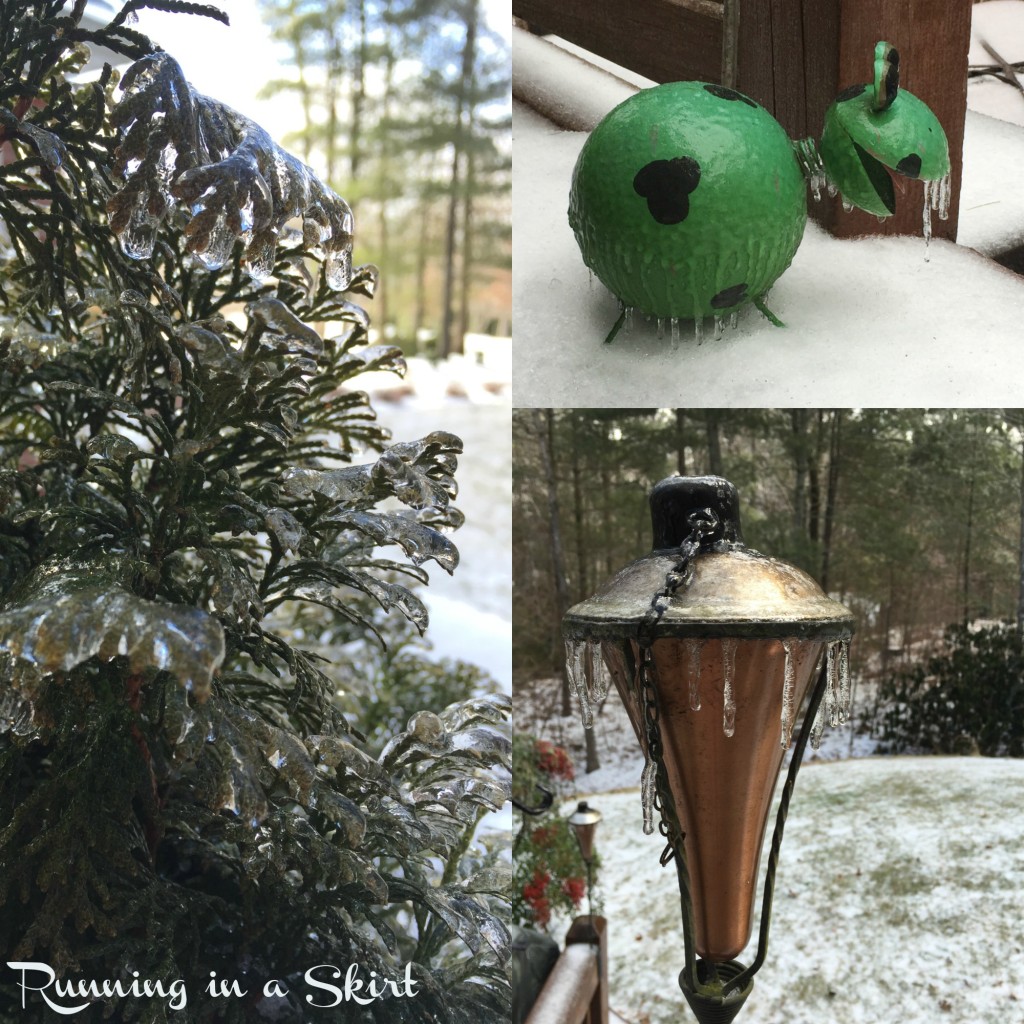 I'm sending lots of prayers to everyone else dealing with the bad weather this week. I hope you all are safe and warm. I don't know how my friends in Boston and farther north handle it. As much as I try to keep it from happening, the cold impacts my mood.
That is my fake it until you make it happy smile--->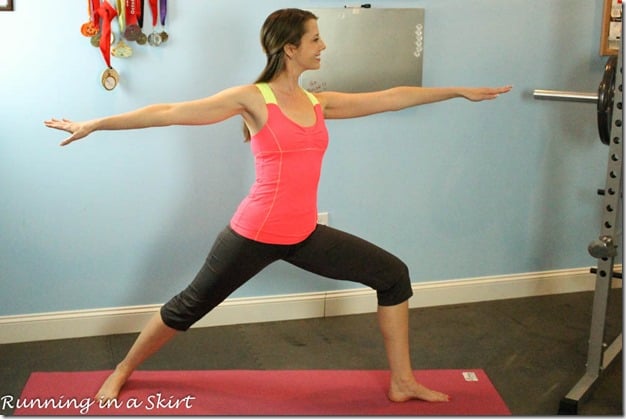 I find that staying active even in winter is a sure fire way to improve my frame of mind. But it's not always easy to get outside because it is so cold. So today I'm sharing 5 Ways to Stay Active During the Winter Months.
5 Ways to Stay Active During the Winter Months
1. Walk Where You Can
I love to walk. It is so simple, gets the blood flowing and makes me feel better. In the summer/spring/fall I go for at least one walk a day, but winter makes it challenging to keep that routine.
My suggestion is to walk any chance you have. Walk at the mall, walk around a big box store, "far park" your car and walk to visit your favorite local retailer. I don't do that as my main form of exercise, but it is a great way to stay more active in the winter and make up for the fact that I don't take evening walks this time of year.
2. Create a Home Gym
I am all about having tools at home to workout. It doesn't have to be a bunch of expensive stuff either. You can pick up weights, yoga mat and stretchy bands at everywhere from Target to Marshalls for cheap. There are tons of at home workouts on my blog and others. Here is one that uses no equipment!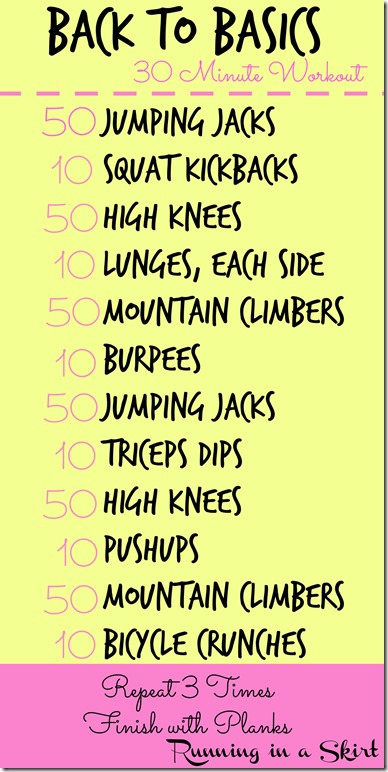 3. Take Advantage of Sunny Days
Not every day in winter is going to be miserable. Make sure you watch the weather and know when there are going to be nuggets of bright and shiny weather. Even if it is still cold, exercising with some sunshine will do wonders for your mood. Bundle up and just go, even if it is for ten minutes.
4. Don't Hate the Mill
We all have a love-hate relationship with the treadmill. I appreciate that it keeps me out of the cold and snow while running in the winter. Download a podcast or a movie to listen to or watch while you run to make the time go faster. Or mix up your treadmill time with running workouts like this one. The trick is to TRY to keep a positive attitude about it, because it is such a great winter tool.
5. Do Yoga at Home
I am a huge fan of doing yoga at home. In the winter it can get your blood flowing and help your sore joints from too much time on the treadmill.
With the help of Stayfree® products, it has never been easier to take up a practice in the comfort of your cozy living room. In fact you can get yoga for free by purchasing Stayfree product!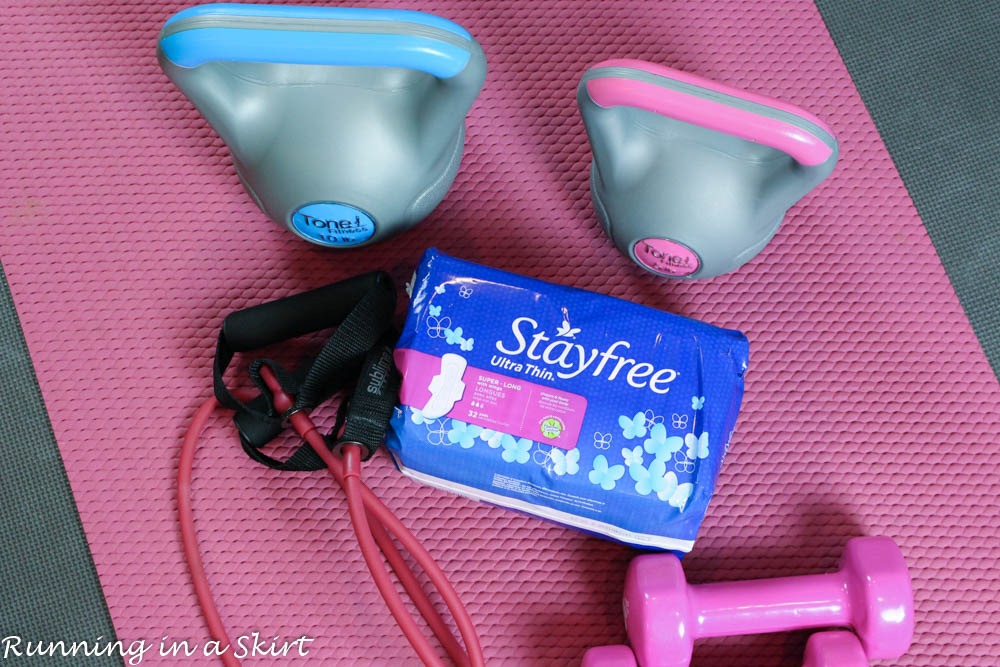 Stayfree has partnered with My Yoga Online on Gaiam TV to allow users to redeem a free month-long membership. All you have to do is upload a copy of your receipt. For those of you who aren't familiar with Gaiam, they have great stuff and taught me many of my fancy moves like this one!
I so fancy...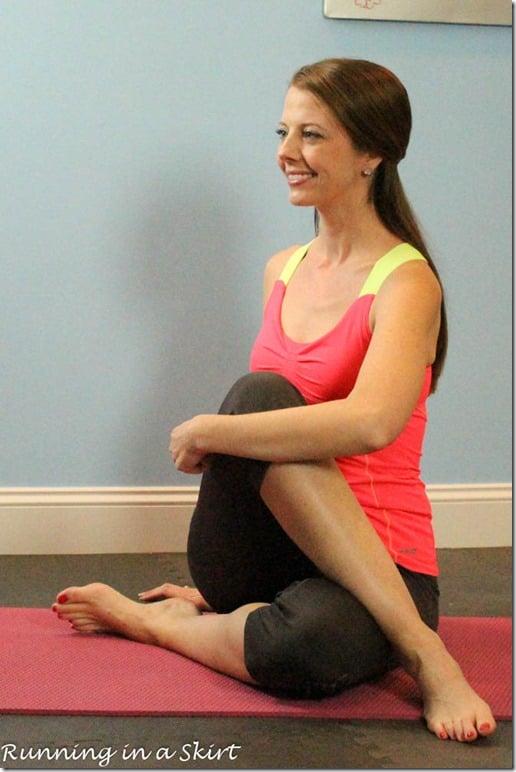 Don't forget to keep a copy of your receipt and use the #justbeflexible to share your yoga journey. Stayfree is the perfect product to help you stay calm, cool and collected.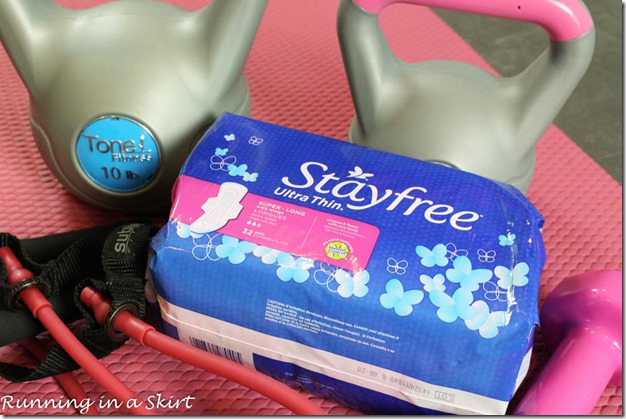 And gentleman, not to exclude you from the post, but yoga works great for EVERYONE. Just buy a package of Stayfree for your wife or girlfriend and you both can share the free membership. How cool is that!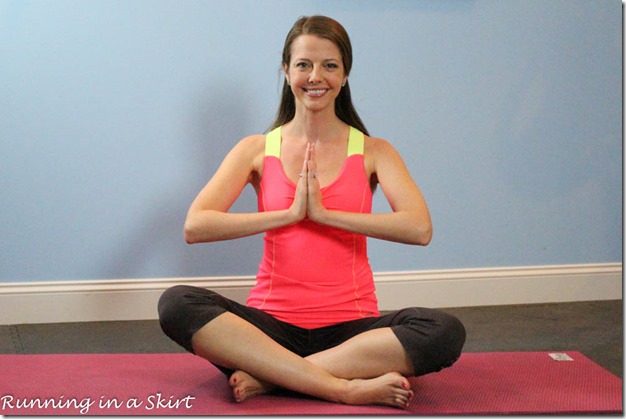 Namaste friends!
I'll be back tomorrow with a pretty and healthy way to serve sweet potato. You might be surprised by the unique blend of spices I used! See you then.
I'm linking this post with Wild Workout Wednesday and Wow! Workout Wednesdays. Also Jill Conyers for Fitness Friday. Thank you so much ladies for the link up party!
Your turn!
How do you stay calm, cool and collected?
Comments submitted may be displayed on other websites owned by the sponsoring brand.
Stay calm, cool, and connected with Stayfree®. For a limited time, received a free 30 day online subscription to My Yoga on Gaiam TV with any Stayfree purchase! Keep your receipt and visit Stayfree.com/myyoga for program details.
This is a sponsored conversation written by me on behalf of Stayfree®. The opinions and text are all mine.
[/fusion_builder_column][/fusion_builder_row][/fusion_builder_container]