Hi everyone! We had the most fabulous family weekend with my side of the family. My Dad came up to visit from Orlando and my Brother came over from Charlotte with his family and we got to spend some wonderful time together over the weekend.
We took two family adventures which included another trip to Jeter Mountain farm to pick apples.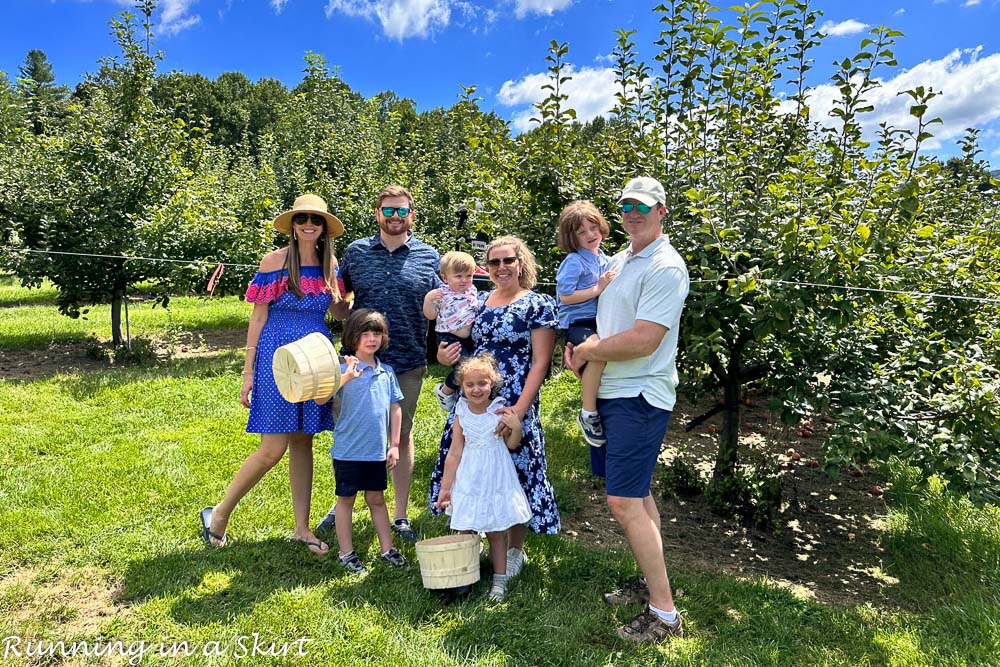 The day started with a super fun tractor ride and we made our way out to the apple fields.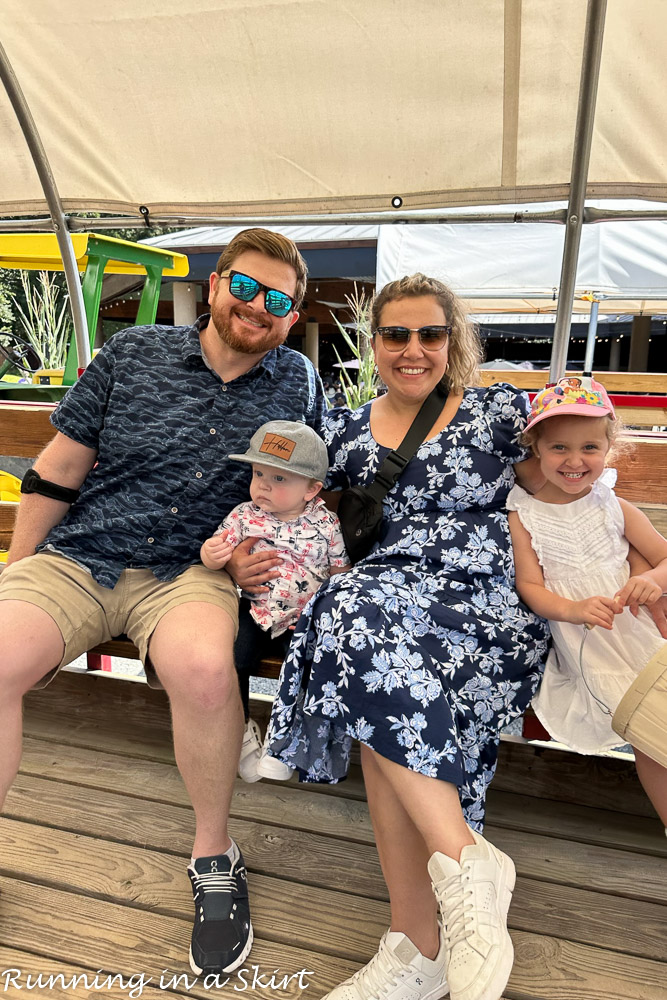 Here are the junior apple pickers!
And we added a 4th this year! Holden was only a few months old when we went last year and now look at him.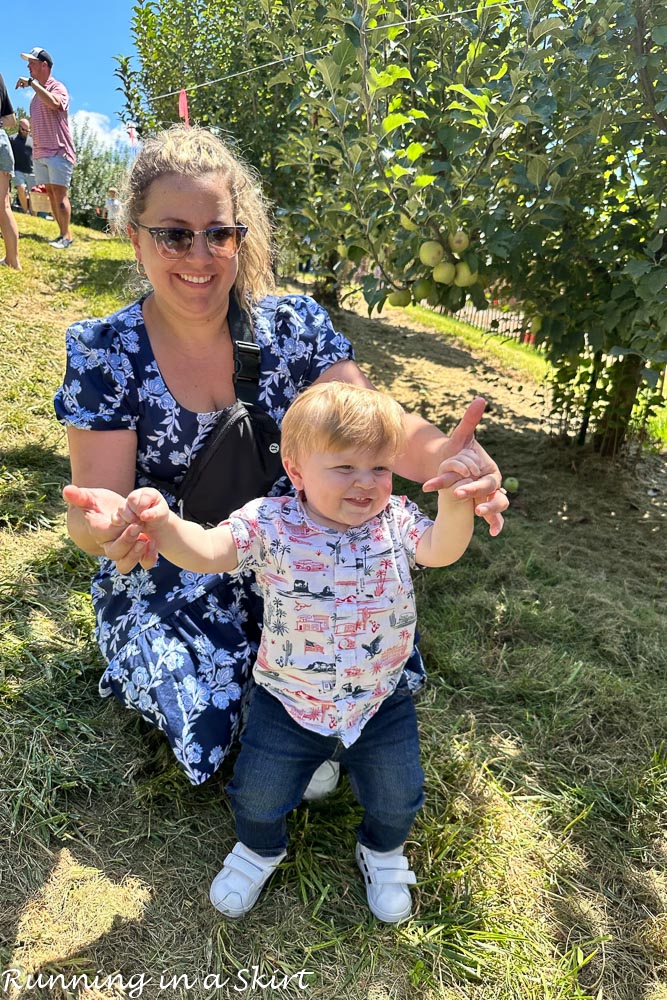 The kids all did so well looking for ripe apples and they loved it.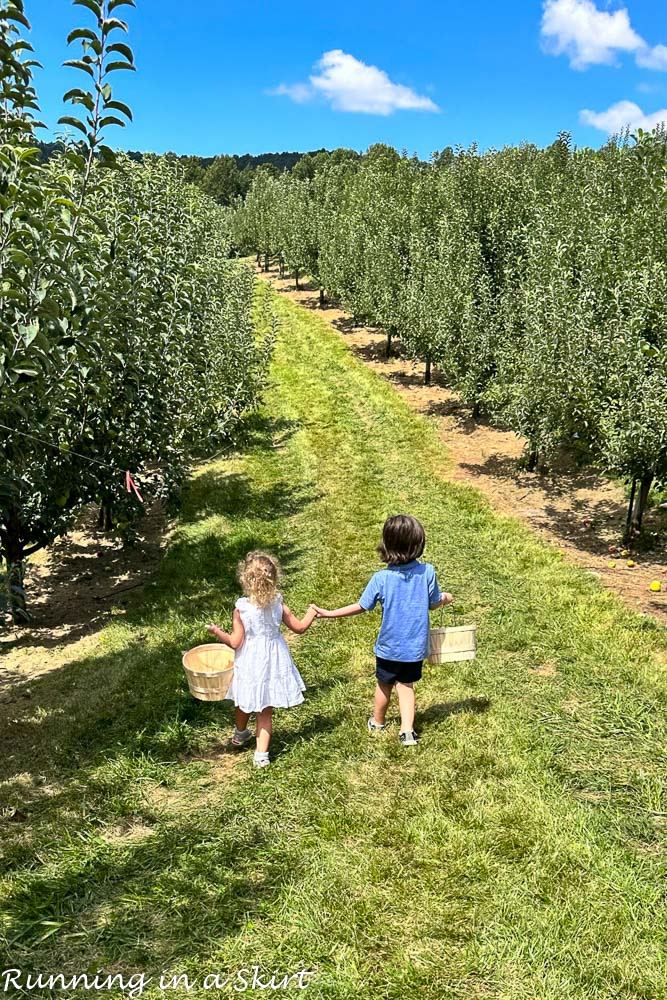 We did too!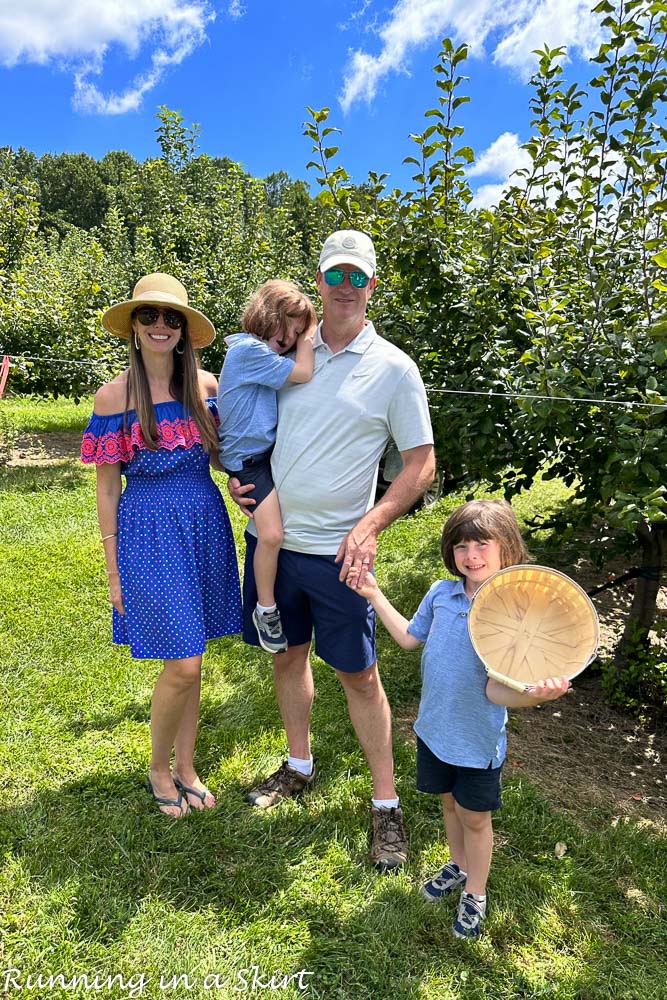 It was such a pretty weekend and the time at the farm was good for the soul.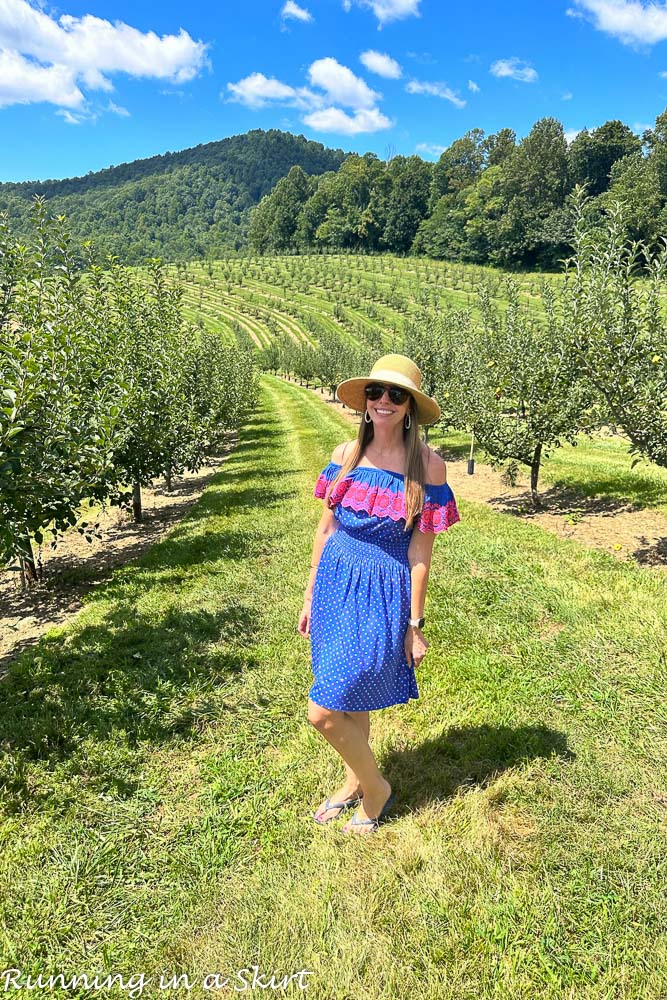 After picking apples we got lunch and listened to Bluegrass.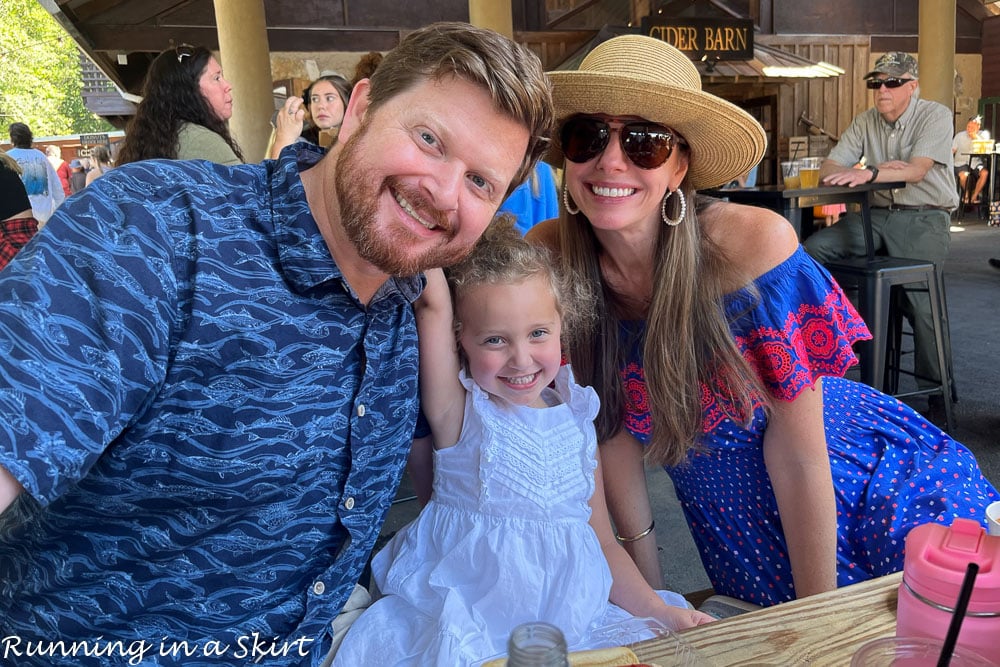 And the kids danced a little.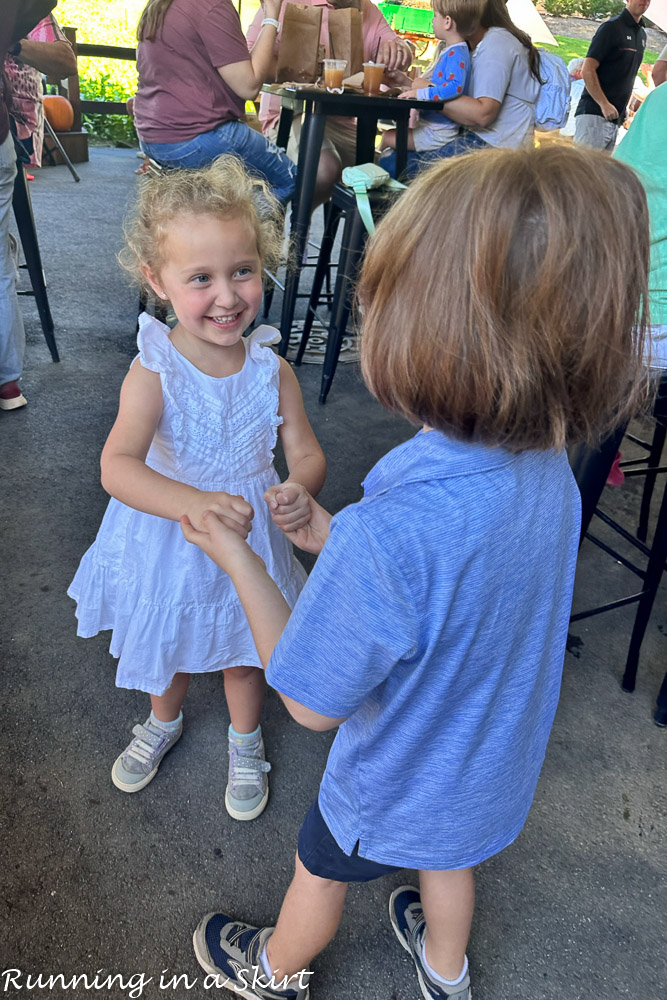 The other fun outing we took with the family was to go gem mining at Elijah Gem Mining.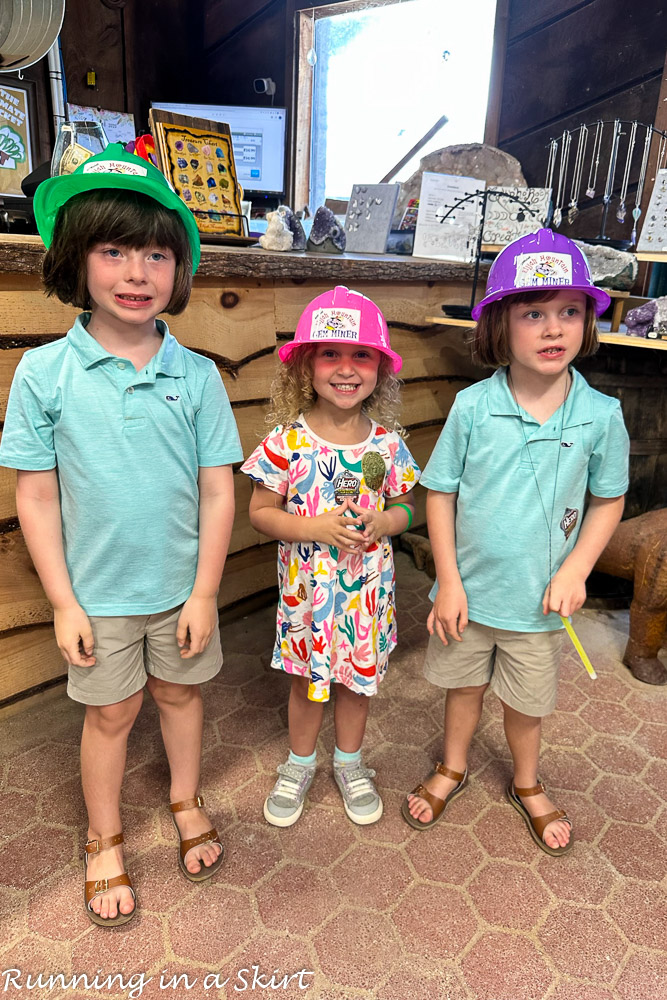 It was pretty cheesy, but WOW the kids loved it.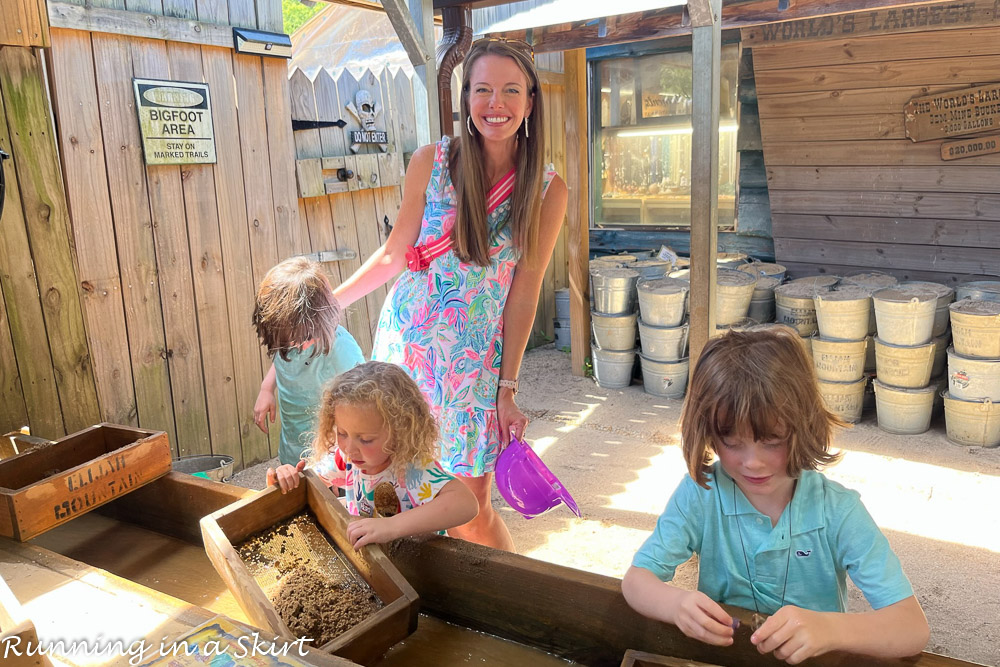 They are still carrying around their rocks and treasures. This was such a fun activity for them all to do together.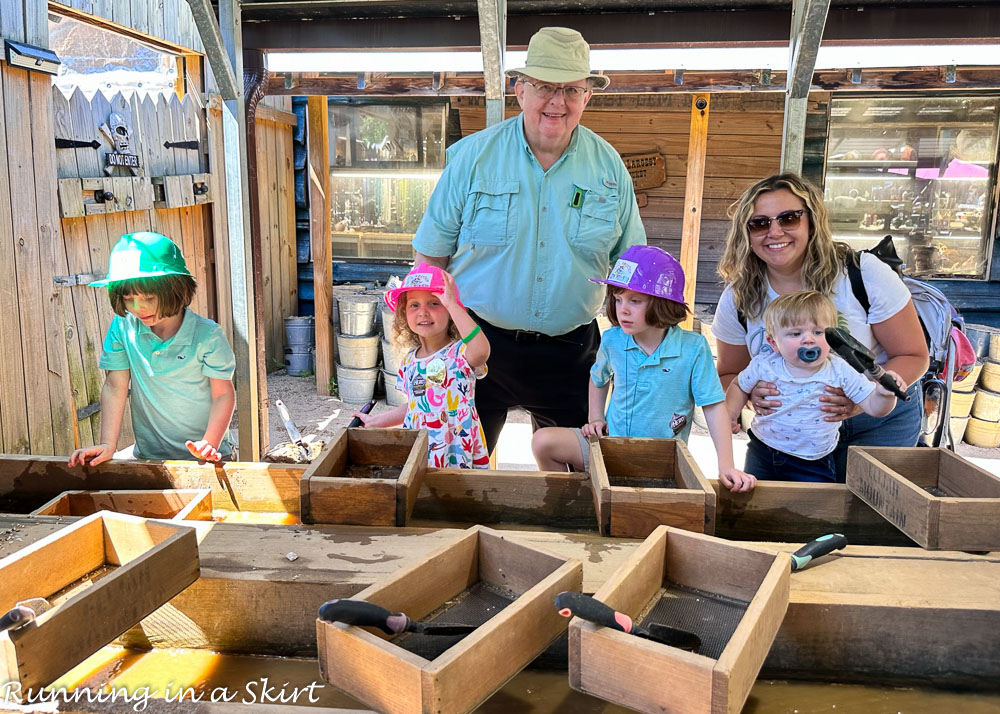 And here's the crew again.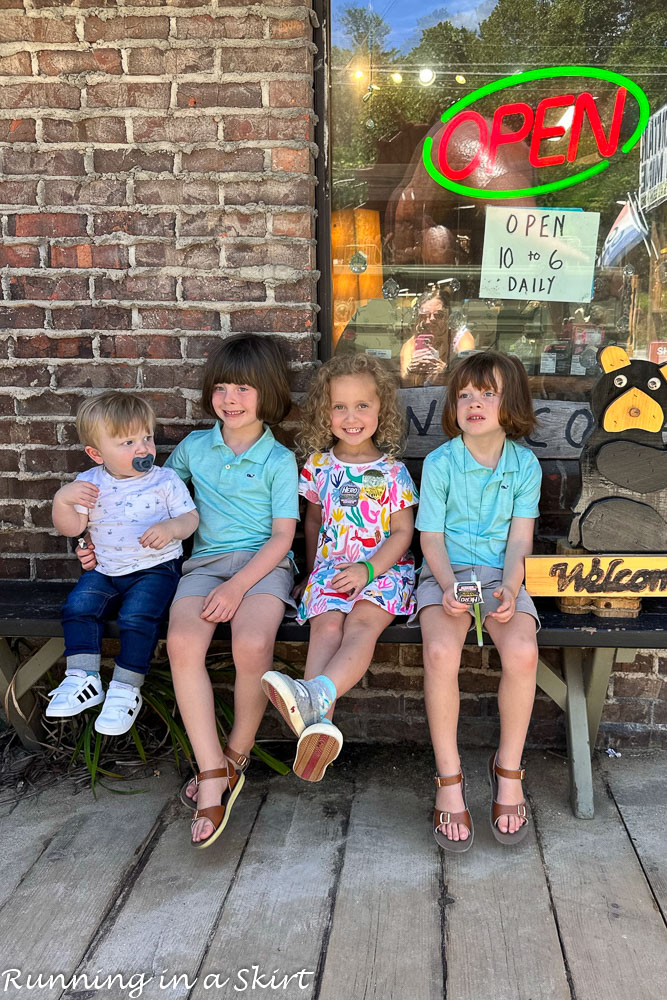 We also spent some quality time just hanging out at home. They kids got some fun treats including popsicles.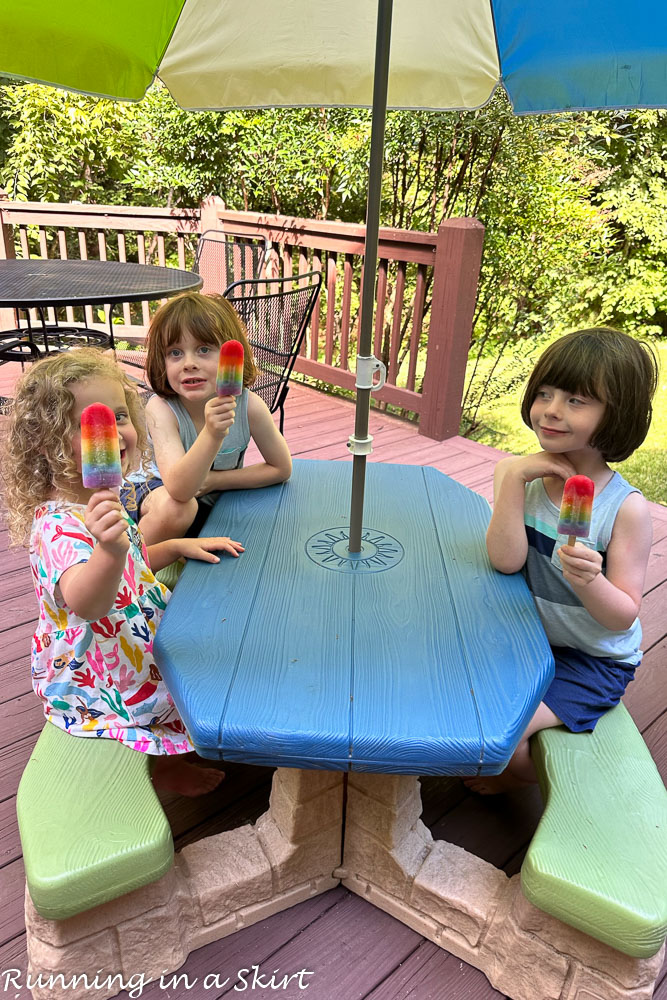 And we also made smore's with them.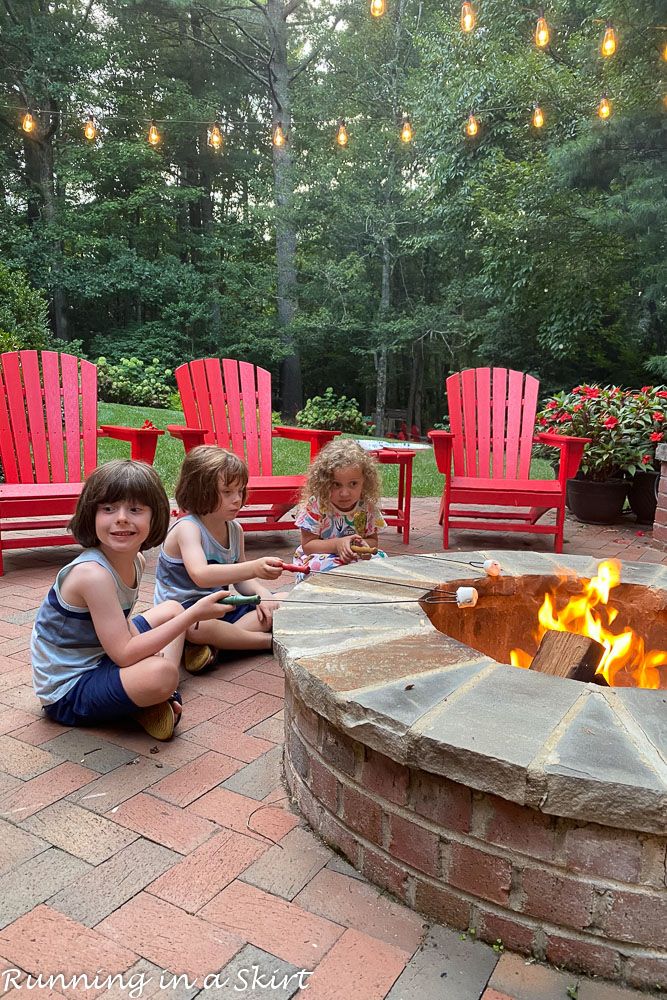 They also got to play on this super fun slip-and-slide I got.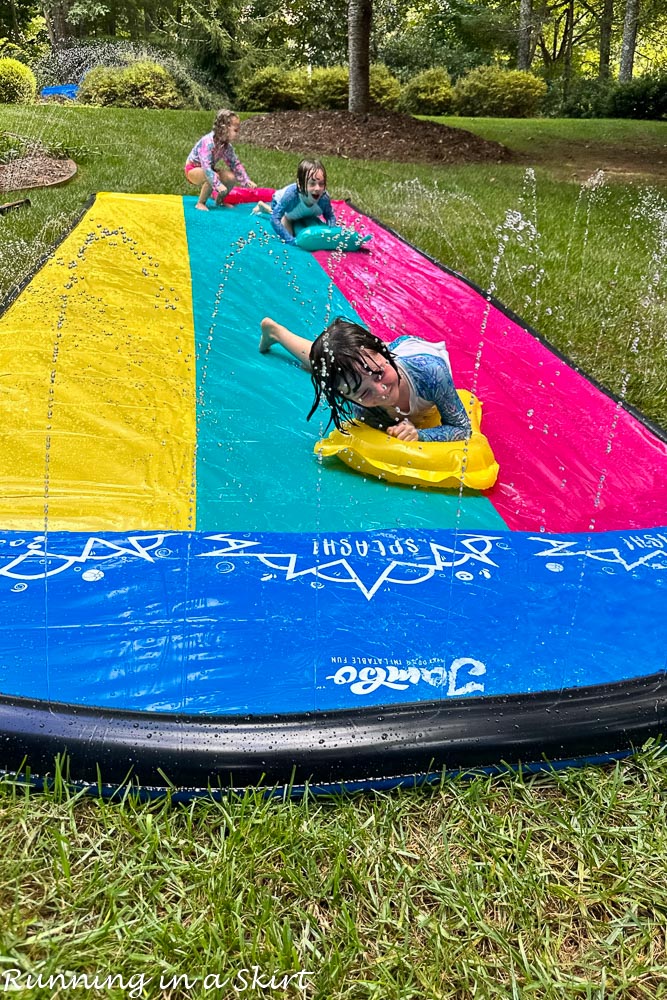 The kids had an absolute blast on this! It's on Amazon here.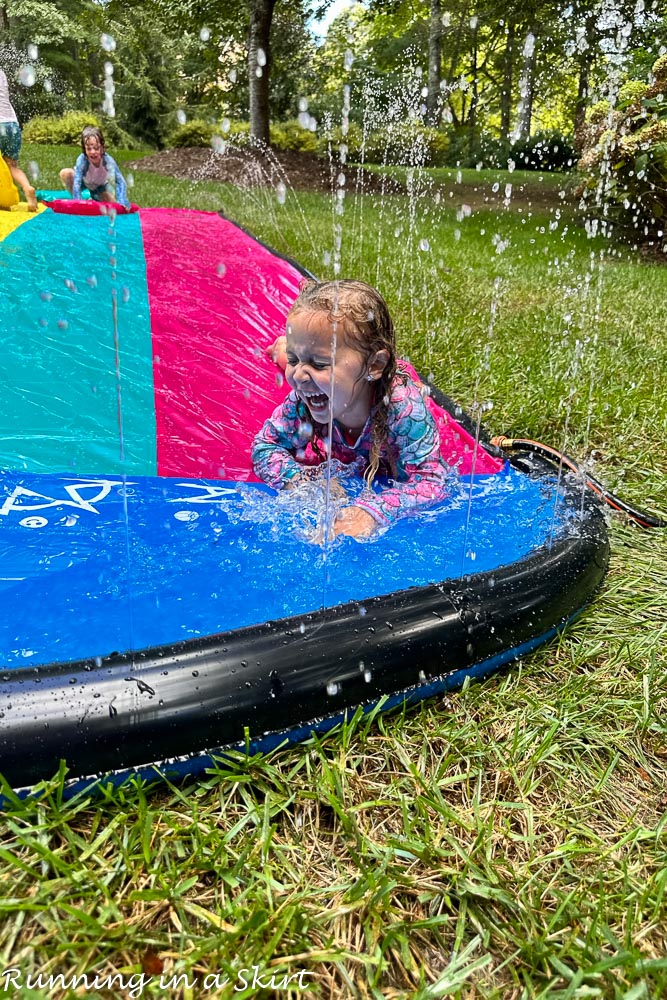 And spend time with Grandpa Nick.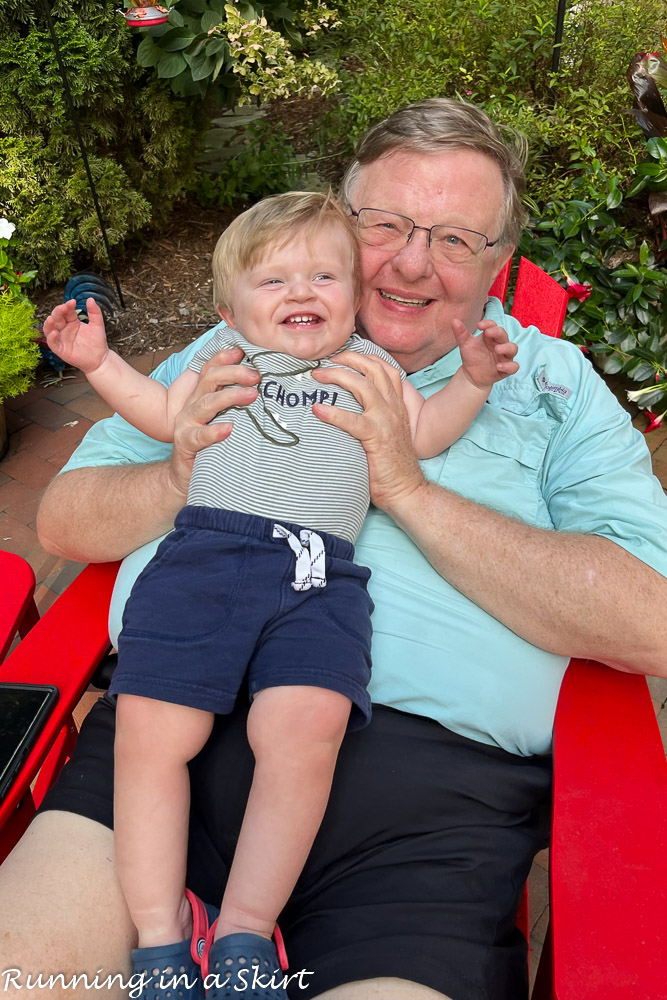 They also just hung out and played together, which was so sweet. They actually got along great and played so well together all weekend. They all really seem to love each other.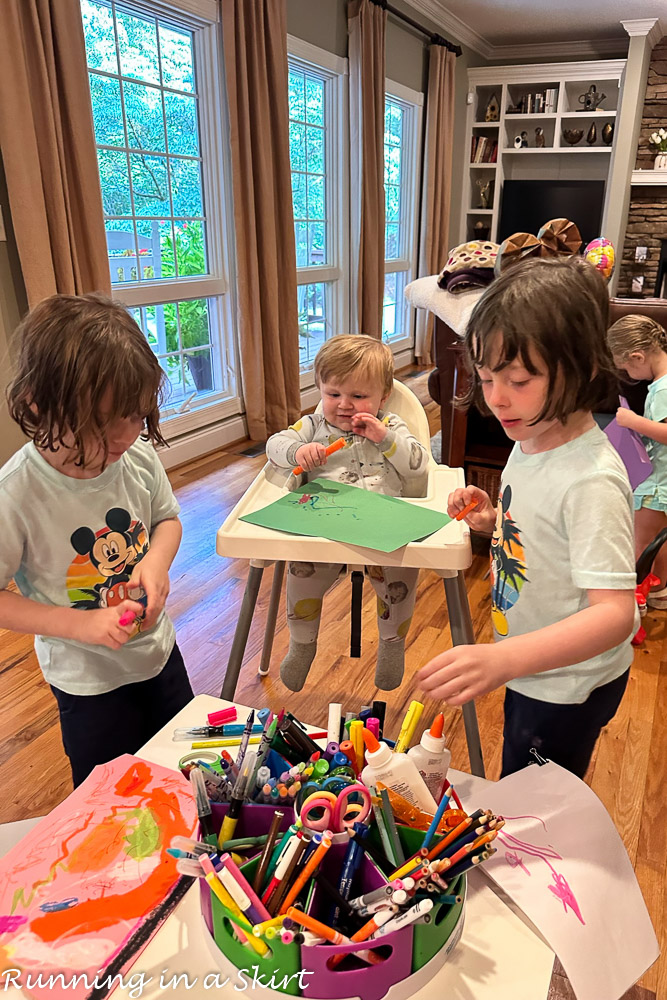 They even took some time teaching Holden how to color and do some things. Such a heartwarming weekend all around.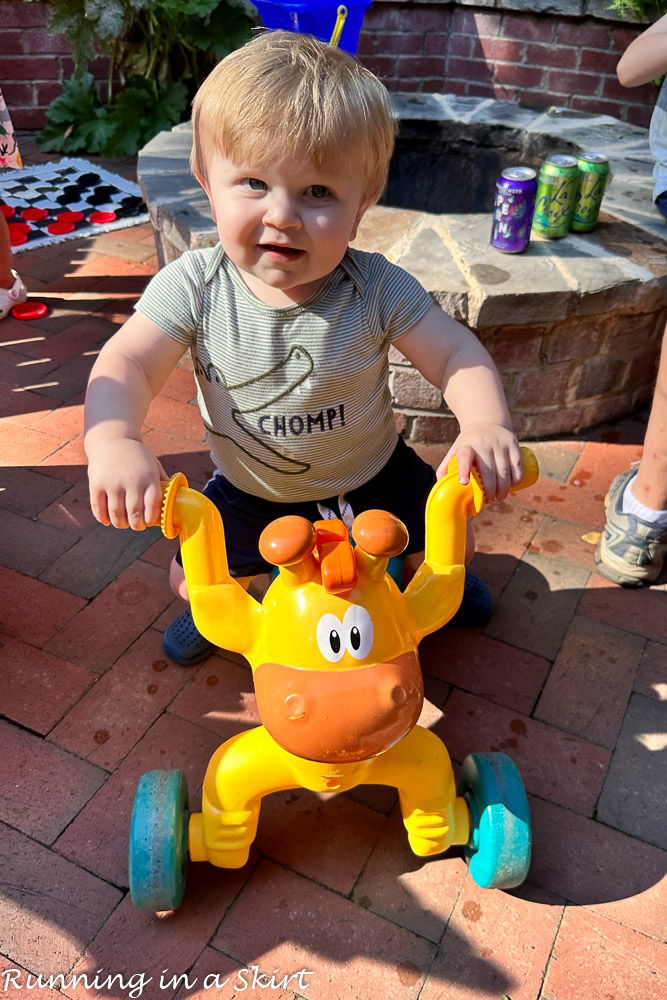 I'm so glad I had this special time with my family this weekend! It was wonderful to spend time together and I hope we get to see each other again soon.
Have a blessed weekend friends!