Hi guys! We've had a pretty mellow week still trying to completely recover from back to back colds. We are finally all feeling mostly better and I'm hopeful for a healthy weekend ahead. Send prayers our way because we seem to be catching everything right now.
The boys had a little break from preschool yesterday and today and I'm hoping to find somewhere to take them to see some fall leaves. Even the ones at preschool were super pretty.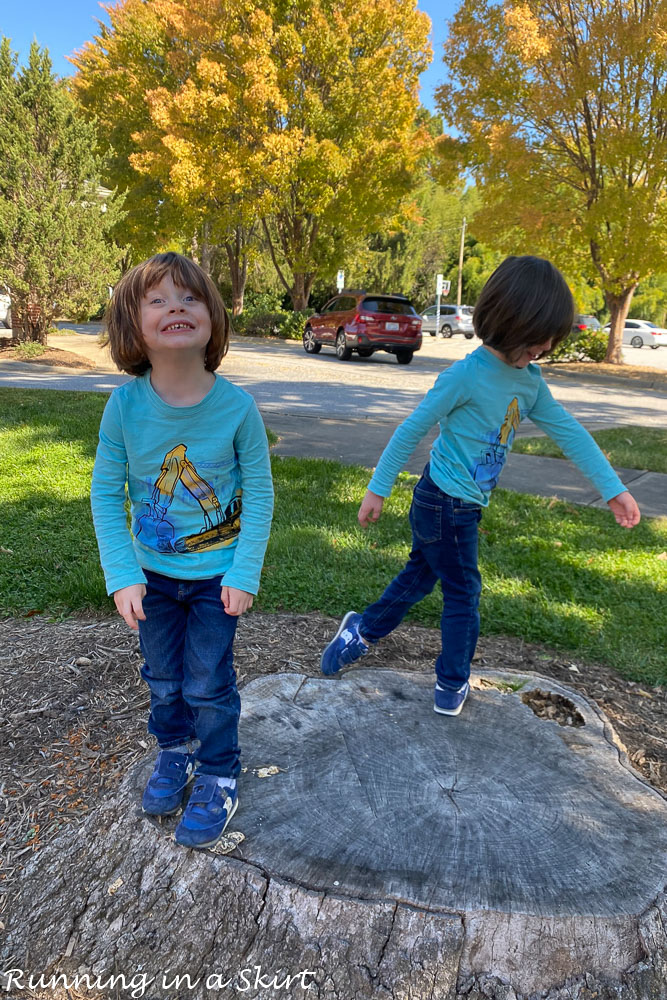 We stayed close to home this week since no one was feeling well, but the highlight for the boys was raking leaves. They have had so much fun making big piles.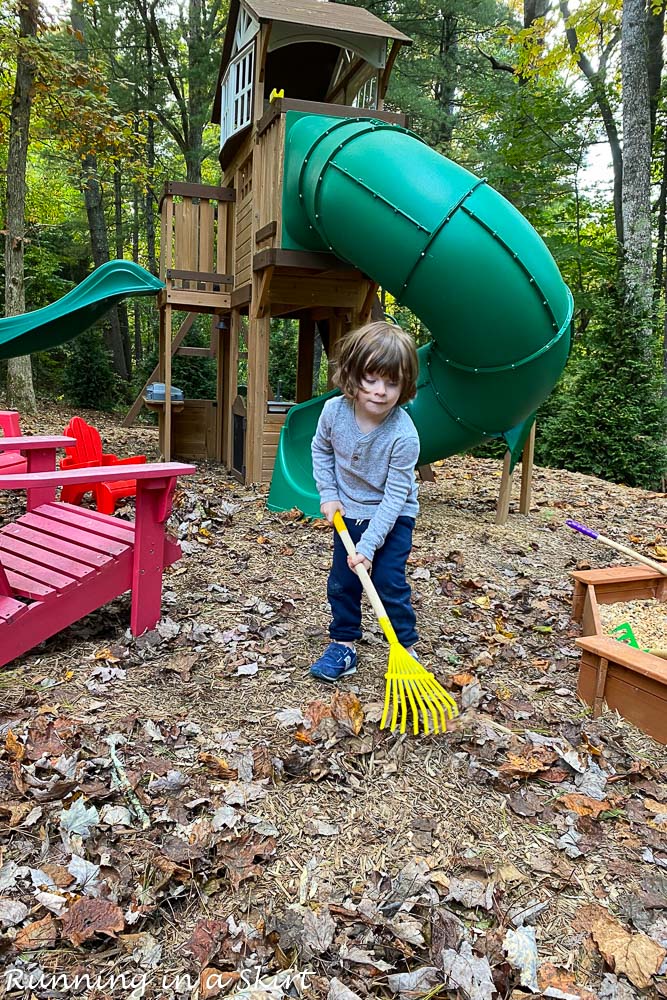 We don't have many in our yard yet, but a lot has fallen into the mulch playground area, which has led to hours of fun.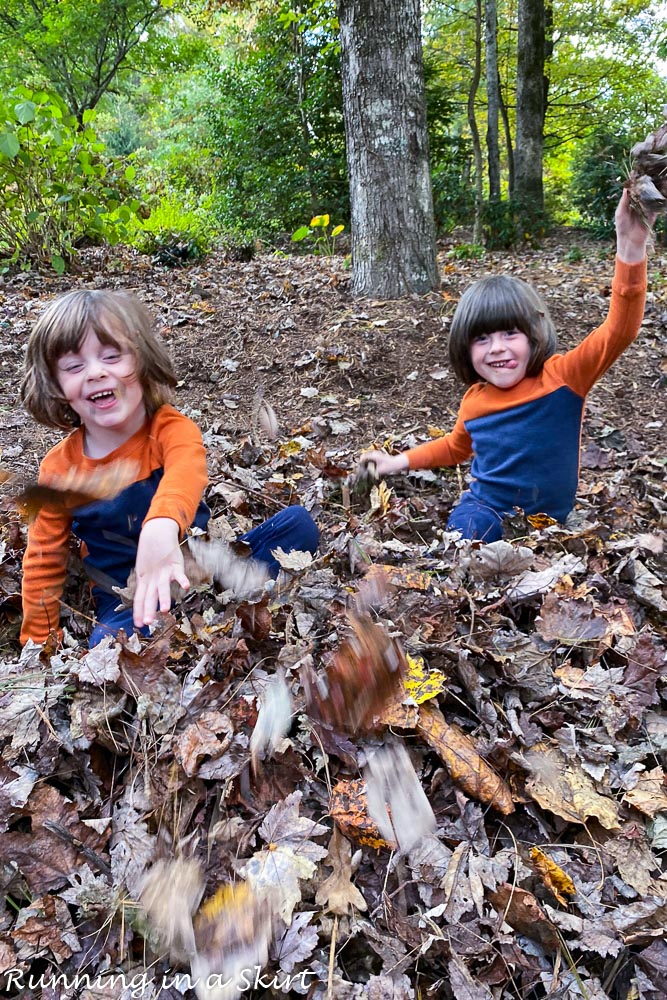 They even came home with a little preschool song about it jumping in leaves, which has been adorable.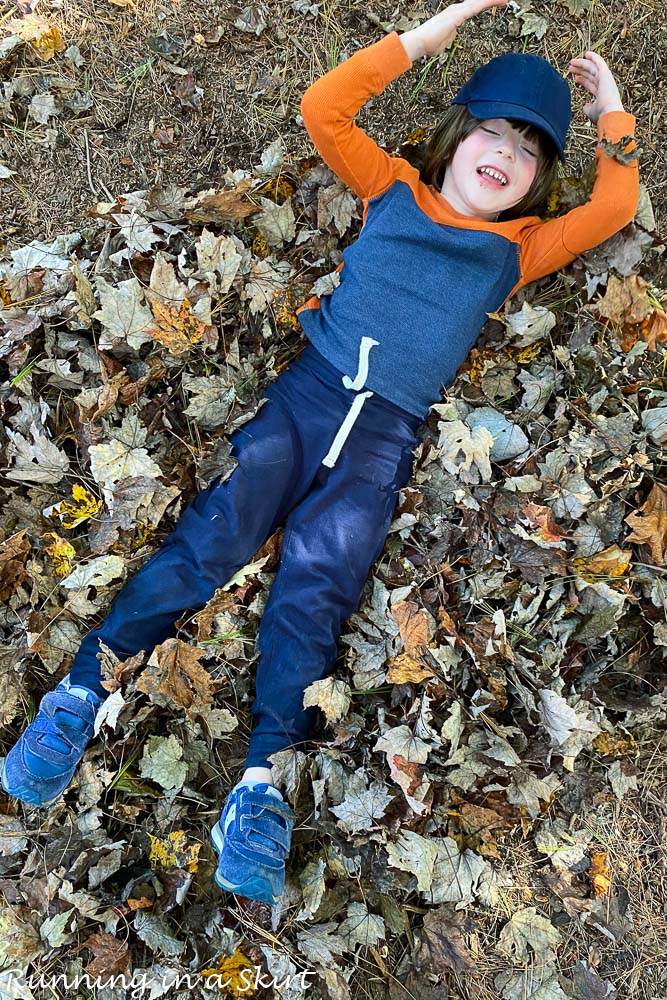 Gatta love this sweet face!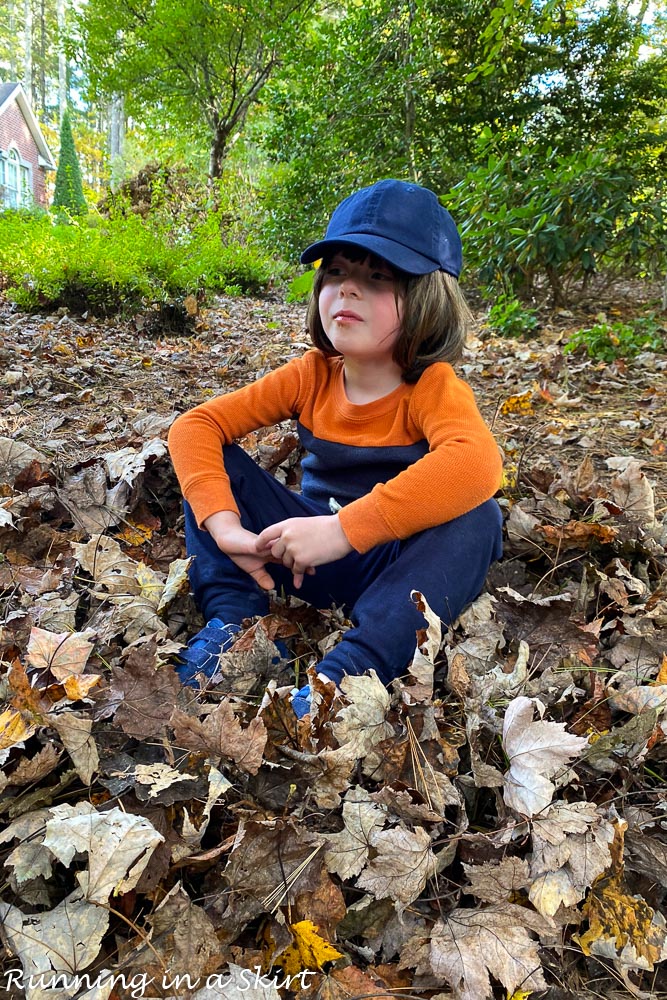 We also go ready for Halloween! I delayed putting up much of my fall décor because the house was such a disaster from the construction in the laundry room and bathroom, but I finally go it out.
We are ready for Halloween. The boys are SOOOOO excited this year. This is the first year they remembered the year before and are really ready.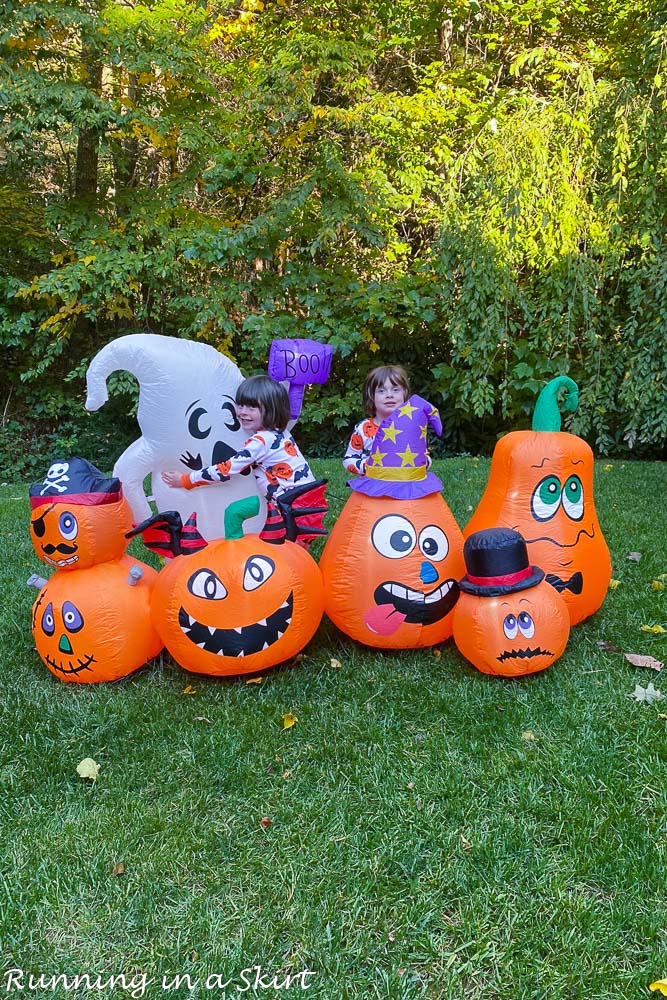 We are also close to finishing the construction project! Our workers have paused their work while we wait on the granite, decorative tile, and wallpaper... so it's been nice to get a break from that. Luckily I think the entire project should be done in a few weeks now.
That's about it. It's been a super mellow week which has been nice to start to feel better. Fall tax season also ends on Monday, so we are anxious to get Daddy back. He's been working crazy hours and 7 days a week, so that's been hard on all of us.
I hope you guys have a nice weekend enjoying the weather and fall colors!