Hello! Hello! We had a delightfully "normal" week with not a lot going on and it was wonderful! I'm glad that there isn't actually a lot to report this week and we were mostly drama-free.
Hunter is back to his fun antics including getting himself ready with all the accessories. He said, "MOMMY, I'm ready to go!"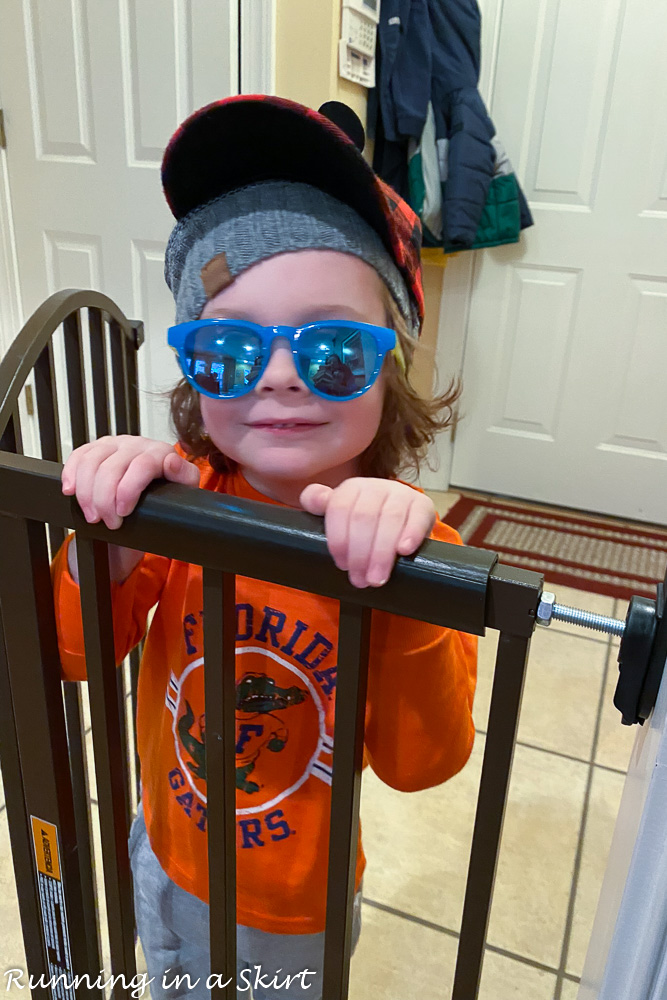 To celebrate a nice and boring week the Hubs and I had a lovely wine and cheese dinner. It was the perfect way to spend another VERY cold Saturday.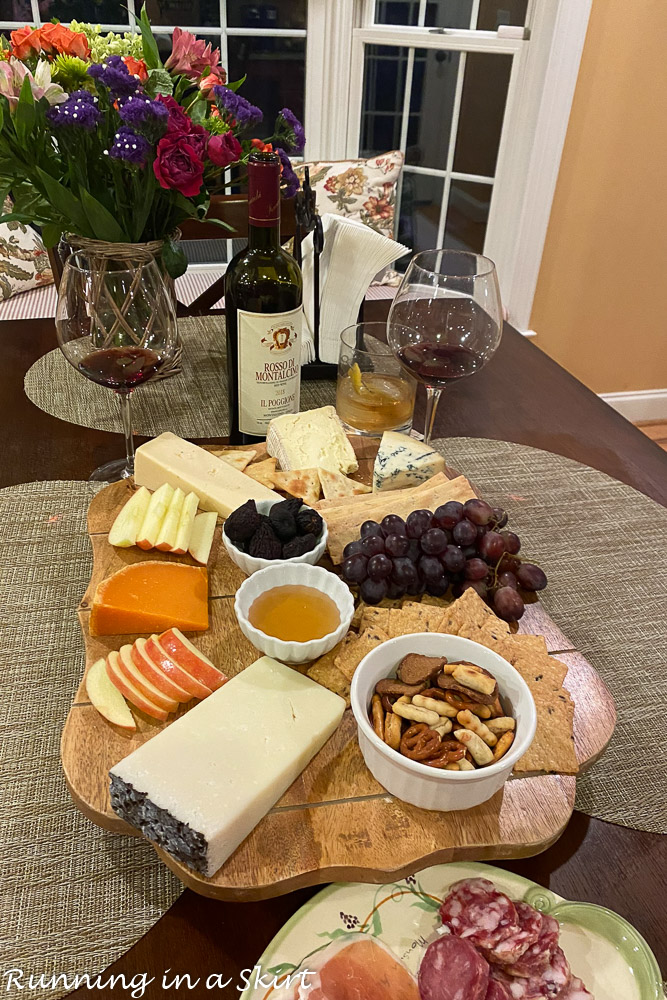 One of the highlights of the week was taking the twins to Little Gym. They LOVED it and it was a great way to blow off some energy.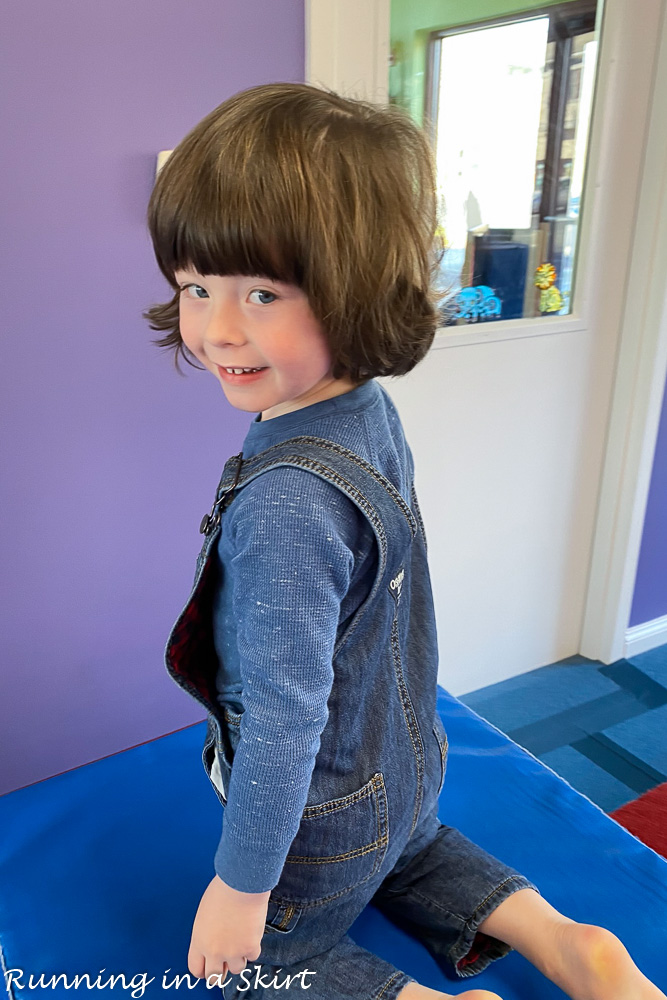 They both loved climbing on the bars, balance beam, and the rings.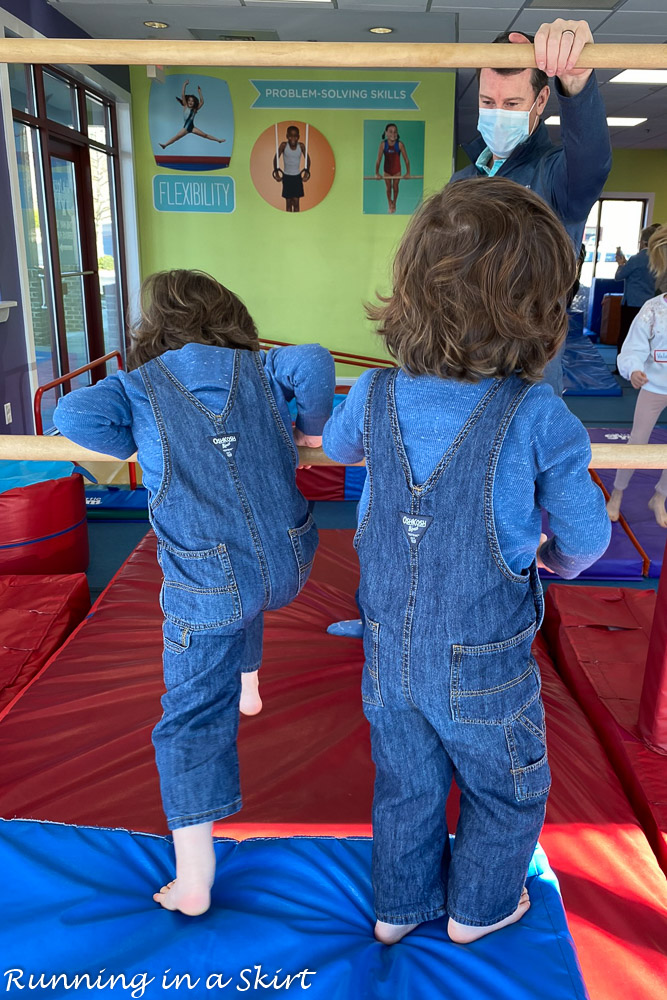 It was so sweet to see them play so well in this kind of setting and we all had a lovely time!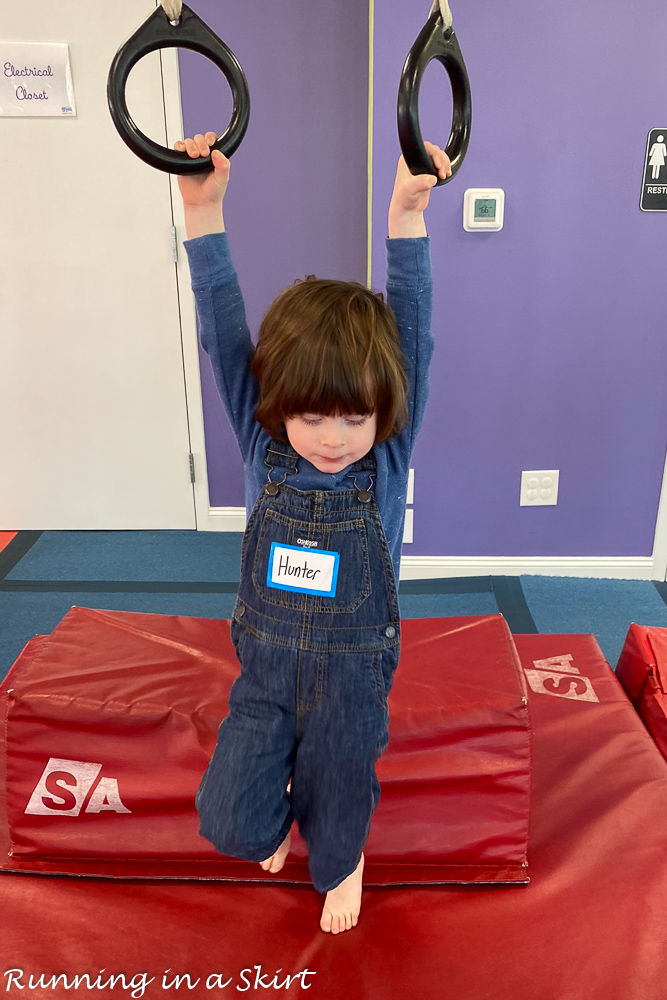 The rest of the week was finally a bit warmer in the afternoon and we got outside some. They have both mastered their trikes and use them a lot now.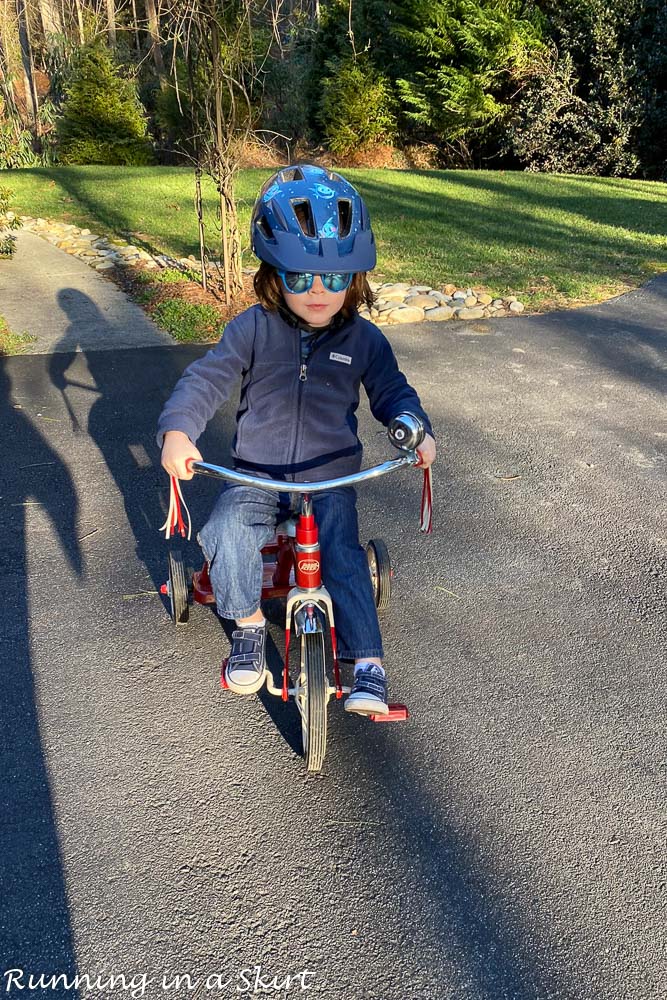 And we also had a full week of preschool! Here's one of their new outfits. Somehow they have outgrown nearly all of the clothes I bought them in the fall. They are into 4T clothes already and I think those shirts are actually 5T!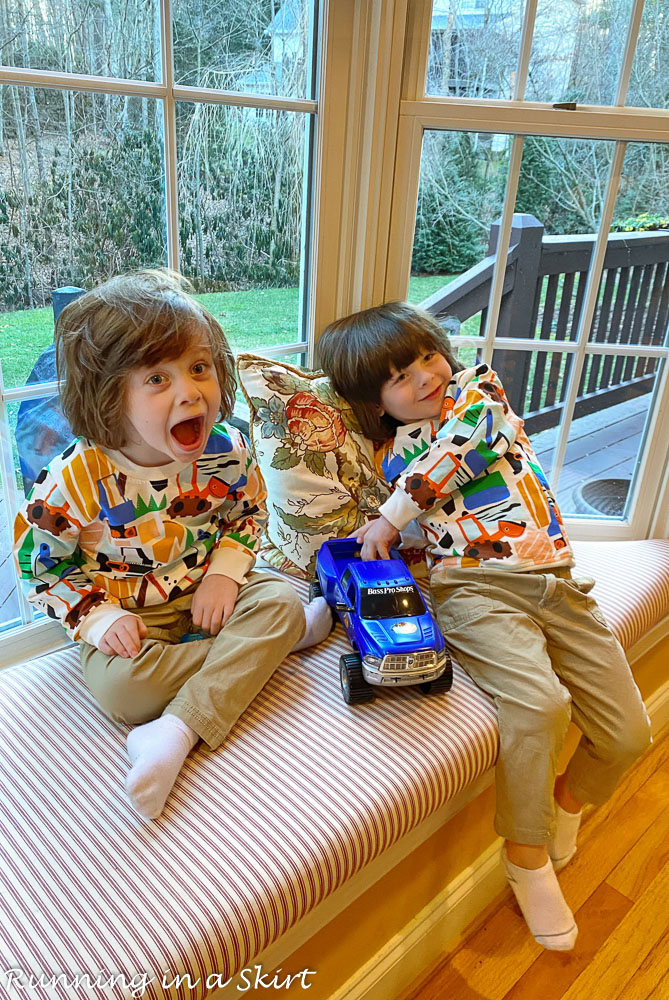 And on a side note, I had two photos that really made me laugh this week because they perfectly sum up what life is like with twin 3-year-olds. In this one Jackson is happy but Hunter is furious with me for some reason. He made a point to pout when I asked him to smile.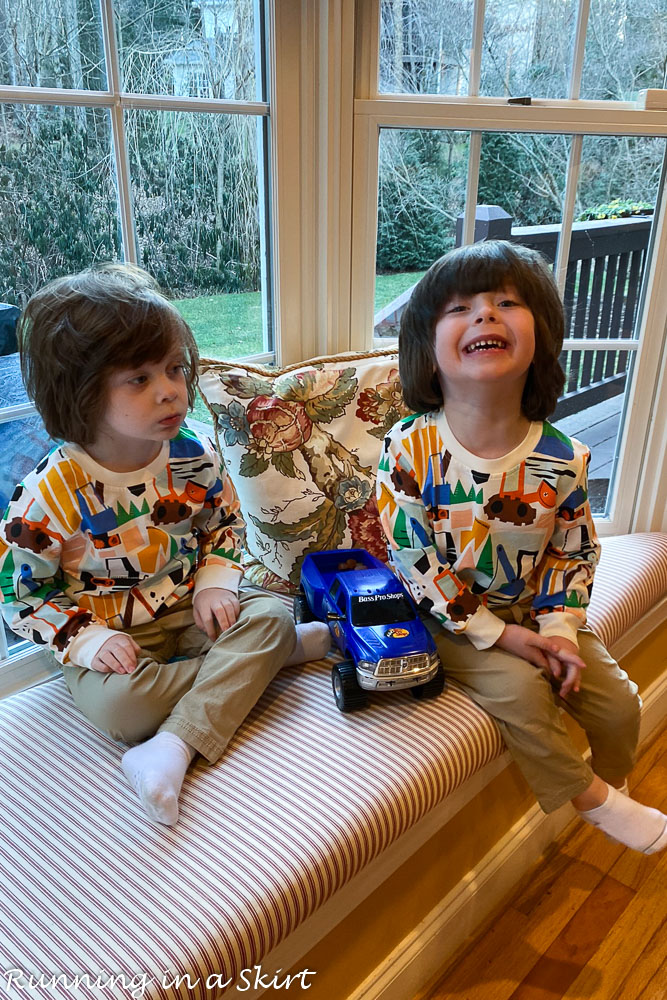 And in this one Hunter is happy but Jackson is sad for some reason that I can't even remember right now. Also, notice ALL the mud. Just keeping it real!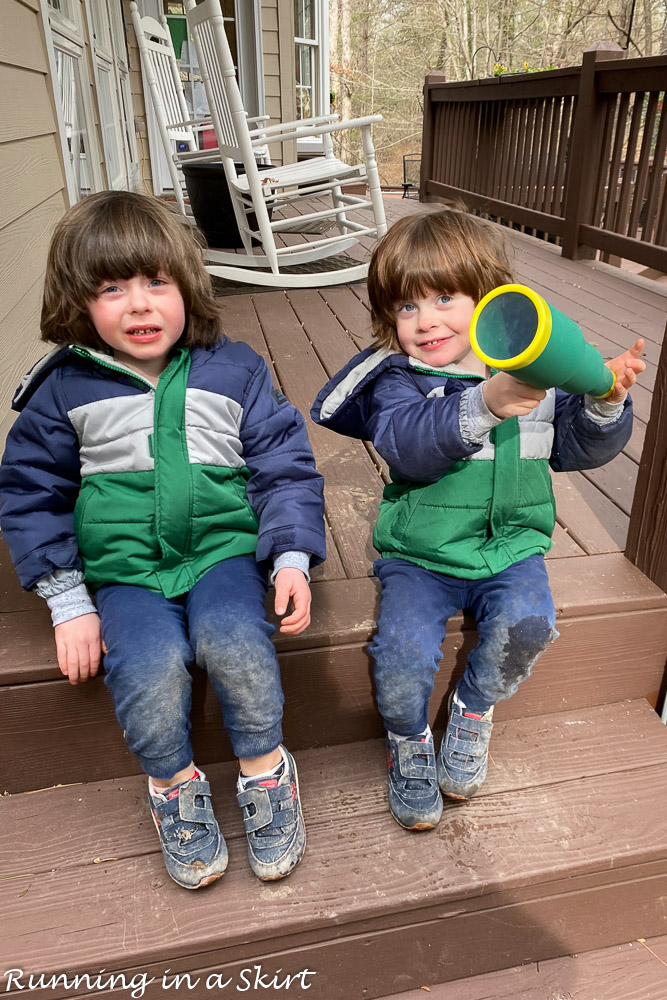 These two definitely keep me on my toes. I think my gray hairs have tripled in the past few months.
I hope you had a delightfully normal week too. This weekend we are celebrating Valentine's Day with a special dinner and I have a heart-shaped baking project planned with the boys.
Have a blessed week friends! Come back tomorrow for a special Saturday post about heart health with some can't miss sales at Publix!