Happy almost Christmas everyone!
I just wanted to pop in today to wish everyone a wonderful holiday. No... I'm not all dressed up right now. In fact I'm in yoga pants... but this photo looks so much more festive so I'm going with it.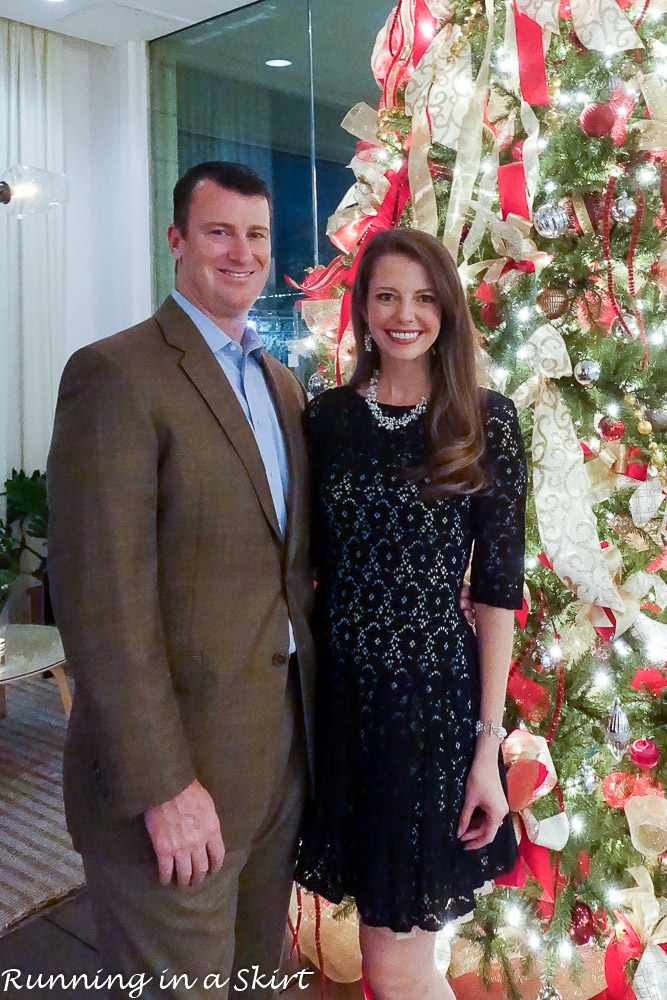 I sincerely wish you have the most magical Christmas ever. I hope you found the perfect gifts for all your loved ones and enjoy watching them open them. And of course, I hope you get everything on your wish list. But most of all, I hope you all get to spend time with your loved ones, sing lots of carols, eat lots of good food and remember the true reason for the season.
I always feel a little sentimental around holidays, but once again I want to thank you for reading and letting me a be a little part of your life. Without you guys reading this little corner of the internets my life would look much different, so thank you again. You guys are truly a gift to me.
I'll be taking a few days off blogging to enjoy the holiday. I'm spending a quiet staycation Christmas at home with the Hubs. I'll be back Tuesday with some great New Year's themed posts to get you ready for 2017! Let's call it a little inspiration to have the healthiest, happiest year ever. Doesn't that sound nice?
Love,
Julie